Kitchenuymaykoosib Inninuwug First Nation, located about 600 kilometres north of Thunder Bay, faces numerous challenges when it comes to preparing for the possible arrival of COVID-19 (photo courtesy K.I. First Nation/Flickr)
Donny Morris faced an extra hurdle as he raced to keep his tiny, fly-in community safe, healthy and stocked with crucial supplies in the face of the COVID-19 crisis: an unusually warm winter and an early closure for a 700-kilometre ice road in northern Ontario.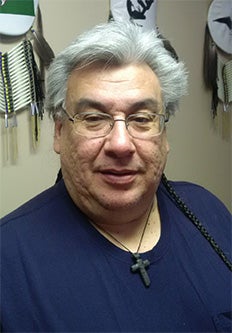 Morris (left) is chief of the Kitchenuhmaykoosib Inninuwug (KI) Reserve, an Oji-Cree community of 1,700 people nestled on the shores of Big Trout Lake, 580 kilometres north of Thunder Bay, Ont. His leadership is vital to keeping the novel coronavirus out of the community, while ensuring members of KI have enough supplies to get them through the months ahead.
"We're busy suspending operations and planning to deal with this virus if it comes," says Morris. "Everybody is hunkered down and taking precautionary measures."
Life on a remote reserve presents unique challenges in preventing and coping with the virus if it arrives. Basic preventative measures like hand washing are more difficult in communities under boil water advisories. Physical distancing is also a challenge where a mix of poor housing conditions and multi-generational families mean more than a dozen people may live under the same roof. In addition, many families have recently welcomed teens back from Ontario high schools in Thunder Bay and Sioux Lookout, putting extra pressure on those households.
"These communities have to deal with tremendous shocks, like floods or fires, on a regular basis," says Tracey Galloway, assistant professor of anthropology at U of T Mississauga. "Now they are managing in an overwhelming public health emergency."
The anthropologist and former intensive care nurse is part of an interdisciplinary research group from U of T studying the role that infrastructure, such as airports and ice roads, plays in the health of Indigenous communities in northern Ontario.
"We are trying to understand how communities deal day-to-day, and during emergencies," Galloway says. "What we've learned is how interdependent all of these systems are within communities that have very little ability to withstand the shocks and stresses that come in the normal course of life."
Northern Indigenous communities face shortages of personal protective equipment for front-line workers and virus testing kits to diagnose the sick. "We don't have ventilators, gloves or masks – there's a shortage of supplies," Morris says. "Everybody is waiting in line, especially when you're remote."
While Morris says KI is fortunate to have on-site medical staff – the reserve has medical doctor coverage for three out of four weeks each month – he is concerned that there are not enough nurses to adequately serve the community should the virus arrive.
Sick community members would neet to be evacuated by air ambulance to hospitals hundreds of kilometres away. "We don't know how effective down south will be at accepting COVID patients if (the virus) does show up in our northern remote communities," he says.
For now, Morris' immediate concern is ensuring KI has adequate supplies of food and fuel.
This is the time of year that communities use the ice road to ship in supplies of basic grocery items, building materials and more than two million litres of fuel oil to power electrical and heating systems. Now, the early thaw means northern communities face the costly alternative of flying in necessary supplies.
The situation is forcing Indigenous leaders to reallocate federal program funding to cope with new costs of pandemic priorities. Morris is worried there will be financial penalties later. "Everybody's feeling the pinch," he says. "How are we going to adjust when we don't have planning dollars?"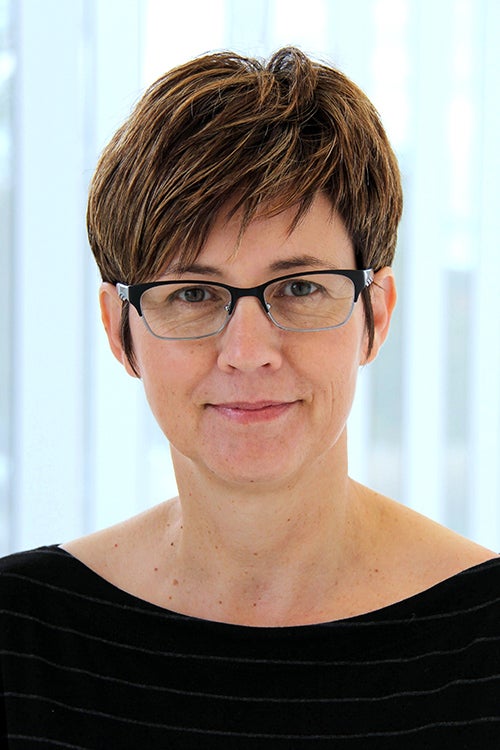 Galloway (left) says that some remote communities will face an additional challenge if – likely when– the spring floods arrive in northern Ontario. Communities that experience annual flooding, like Kashechewan First Nation, would be forced to evacuate to cities in the south.
"If they flood, the people will have to be evacuated and live in hotels," says Galloway, adding that Thunder Bay has declared a state of emergency and may not be able to receive evacuees. "They will definitely be at much higher risk of being exposed to the virus. I don't know how we'll protect people in that scenario."
Galloway lauds Indigenous leadership for their quick response to the crisis. "I see strong leadership from organizations like Nishnawbe Aski Nation, Inuit Tapiriit Kanatami and the Assembly of First Nations," she says. "They have acted fast on the best available health evidence, and they're co-ordinated – they're speaking nation-to-nation with the federal government.
"The public health leaders are telling us that having a co-ordinated, cohesive response is what will protect us. The Indigenous leaders are showing us the way."
Morris says it's challenging to stay positive in the face of difficulty. "It's warm and the snow is melting. You're confined to your home and you're not allowed to travel," he says. "I'd say morale is low."
"We have to be patient and hope and pray that we make it through. Praying is what we're doing a lot of nowadays."