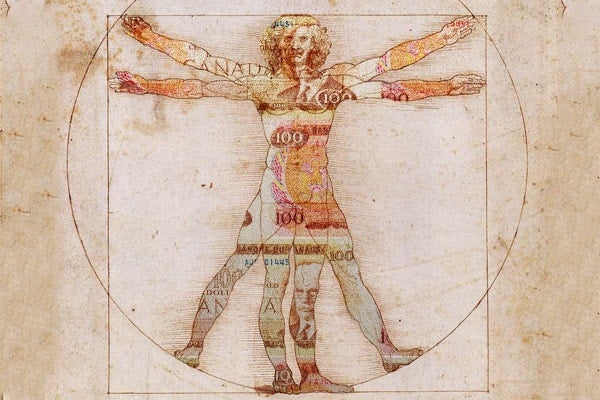 In 1776, Adam Smith in The Wealth of Nations theorized that the free market economy was the solution to increase the wealth of a country. Almost 250 years later, health professionals, policy makers and Professor Gustavo Saposnik, a neurologist with interests in global health and population-based studies are asking another, arguably more important question:
"How does one best allocate wealth to increase the health of a nation?"
Saposnik is an Associate Professor in the Department of Medicine and the Institute of Health Policy, Management and Evaluation at the University of Toronto, and Director of the Stroke Outcomes Research Unit at St. Michael's Hospital. He recently explored the relationship among socioeconomic status, access to care and stroke outcomes.
In a study published in the journal Stroke, he sought to uncover the correlation between a country's health expenditure, gross domestic product (GDP) and unemployment rate, and its incidences of hemorrhagic stroke, stroke mortality and onset of stroke. That research was a first because, instead of relying on one subset or population, it sourced 28 population-based studies conducted across 25 countries and surveying 480,000 people. The final sample included 7,703 cases of individuals with stroke.
Saposnik's findings were eye-opening: low GDP was associated with a 30 percent increase in stroke incidence, more than a 40 percent increase in mortality, a 40 percent increase in hemorrhagic strokes and an increase in premature cardiovascular risk. Lower health expenditure resulted in a 45 percent increase in stroke mortality at 30 days.
"What's significant about these studies," says Saposnik, "is that they throw light on ways in which a country's resources can be more effectively utilized by investing more energy and health resources in prevention. Investment dollars are multiplied by many times when they are allocated to preventive treatments and measures."
Recent studies have shown that proven, inexpensive, preventative medications are less likely to be prescribed after stroke in low- and middle-income countries. Moreover, recent data from the World Bank revealed significantly higher out-of-pocket expenditures in treatment and services among such countries.
Saposnik can offer some evidence-based suggestions: "As Confucius said, 'When it is obvious that the goals cannot be reached, don't adjust the goals, adjust the action steps.' Similarly, initiatives that target reducing and managing high blood pressure, for example, are much less expensive and more effective than treating the related heart attack or stroke."
He adds that smoking cessation programs, and effectively managing diabetes and obesity also provide an exponential return on investment.
One of Saposnik's main goals is to identify innovative strategies to improve access to care and stroke prevention, and reduce disability in stroke survivors. He is exploring virtual reality technology to assist the rehabilitation of patients after stroke, and has formed and now leads a working group on stroke outcomes research called SORCan (Stroke Outcomes Research Canada, www.sorcan.ca).
Working with U of T Department of Medicine cardiologist Professor Chi-Ming Chow, he has also developed cost-effective technological tools to assist clinicians in understanding a patient's prognosis after acute stroke, such as the Ischemic Stroke Predictive Risk Score application (IScore). This tool can estimate death, disability and risk of intracerebral hemorrhage after thrombolysis for an acute stroke.
Available at the website www.sorcan.ca/iscore and as a smart-phone application, IScore is accessible at no cost to any clinician in any part of the world.
Raising the standards of global health is an issue dear to Saposnik, who originally hails from Buenos Aires and has consulted in countries including Argentina, Brazil and Thailand on measuring the effectiveness of stroke care.
"Global collaboration enriches everyone. This is a two-way process," he says. "There are a lot of opportunities for the so-called 'developed' countries to learn from practices in other parts of the world. It is a win-win for everyone."