In the Globe and Mail, U of T's Mark Lautens asks why there aren't more scientists in politics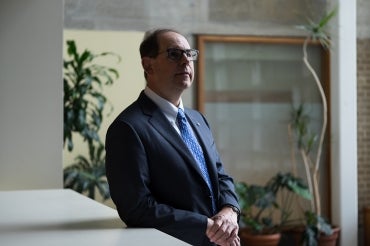 In his most recent op-ed for the Globe and Mail, the University of Toronto's Mark Lautens asks: Why was science largely absent from the federal election debates? And why don't more scientists run for office in Canada? 
Lautens, a University Professor in the department of chemistry in the Faculty of Arts & Science, argues "there's no simple explanation" for the lack of scientists and researchers in politics. He says one possible reason is that Canadian scientists lack the star power of leaders in business, sports or the arts, who are better represented in the corridors of power. 
Another explanation, he says, is that it's near-impossible for scientists to return to their lab and students after a stint in politics.
But political discourse would benefit from having more scientists at the table, according to Lautens. "My view is that if more scientists were key figures in every political party, there would be far less polarization," he says. "Evidence-based decision-making might take over from half-truths or worse."
UTC