Robert Lansdale, a press and commercial photographer who often shot pictures for the University of Toronto, died on July 13 at age 90, the Globe and Mail reports.
Born in Etobicoke, Lansdale began his career at Federal Newsphotos of Canada. He photographed John F. Kennedy and John Diefenbaker, royal visits and Canadian swimmer Marilyn Bell after crossing the English Channel. 
Later in his career, he joined a commercial photo studio and took on U of T as a client. He documented decades of university life, from convocations to classes with famed media theorist and U of T professor Marshall McLuhan. Beginning in the early 1960s, Mr. Lansdale was hired so regularly by the University of Toronto that he was unofficially recognized by the university community as the "U of T photographer," according to the Globe.
At U of T, he also photographed Margaret Atwood, a young Bob Rae as a student activist and interior and exterior views of the changing St. George, Erindale College (now U of T Mississauga) and U of T Scarborough campuses. The Robert Lansdale fonds in the U of T Archives comprise 50,000 photographs from the mid-1960s to mid-1980s. About 25,000 of his scanned negatives are available online through the archives' Campus Photographers collection. 
Here are a few of Lansdale's images of U of T through the years:
---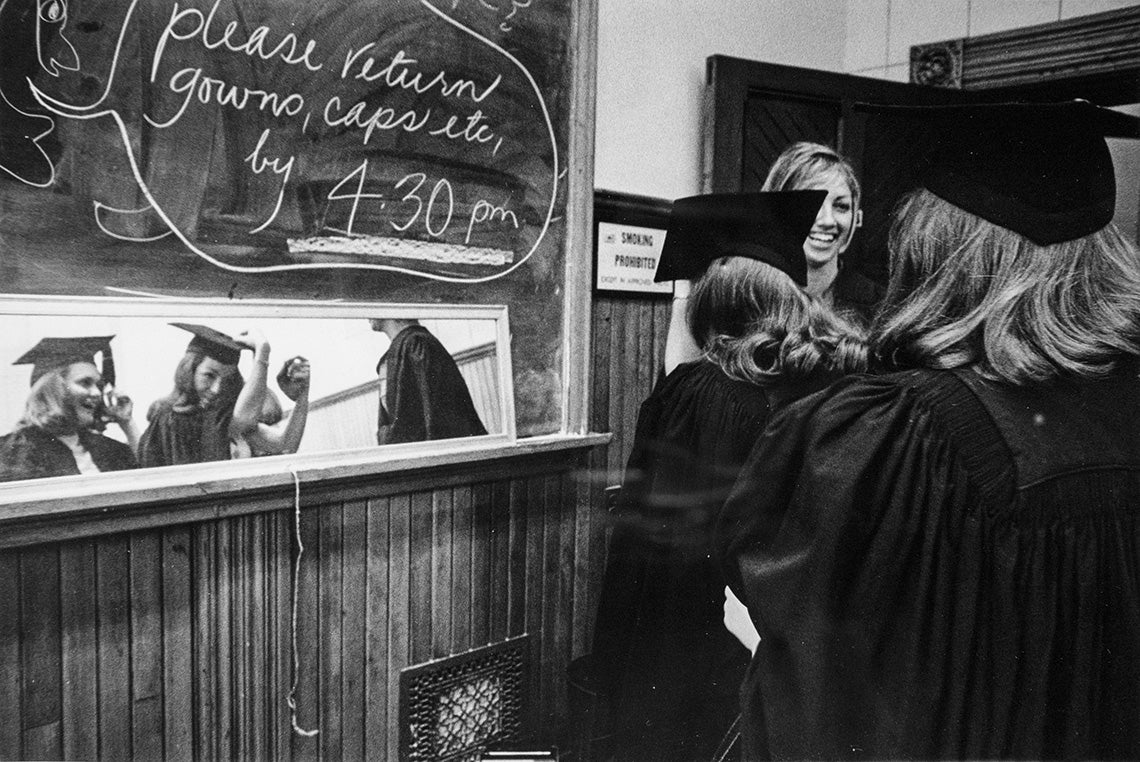 University College during convocation in 1970.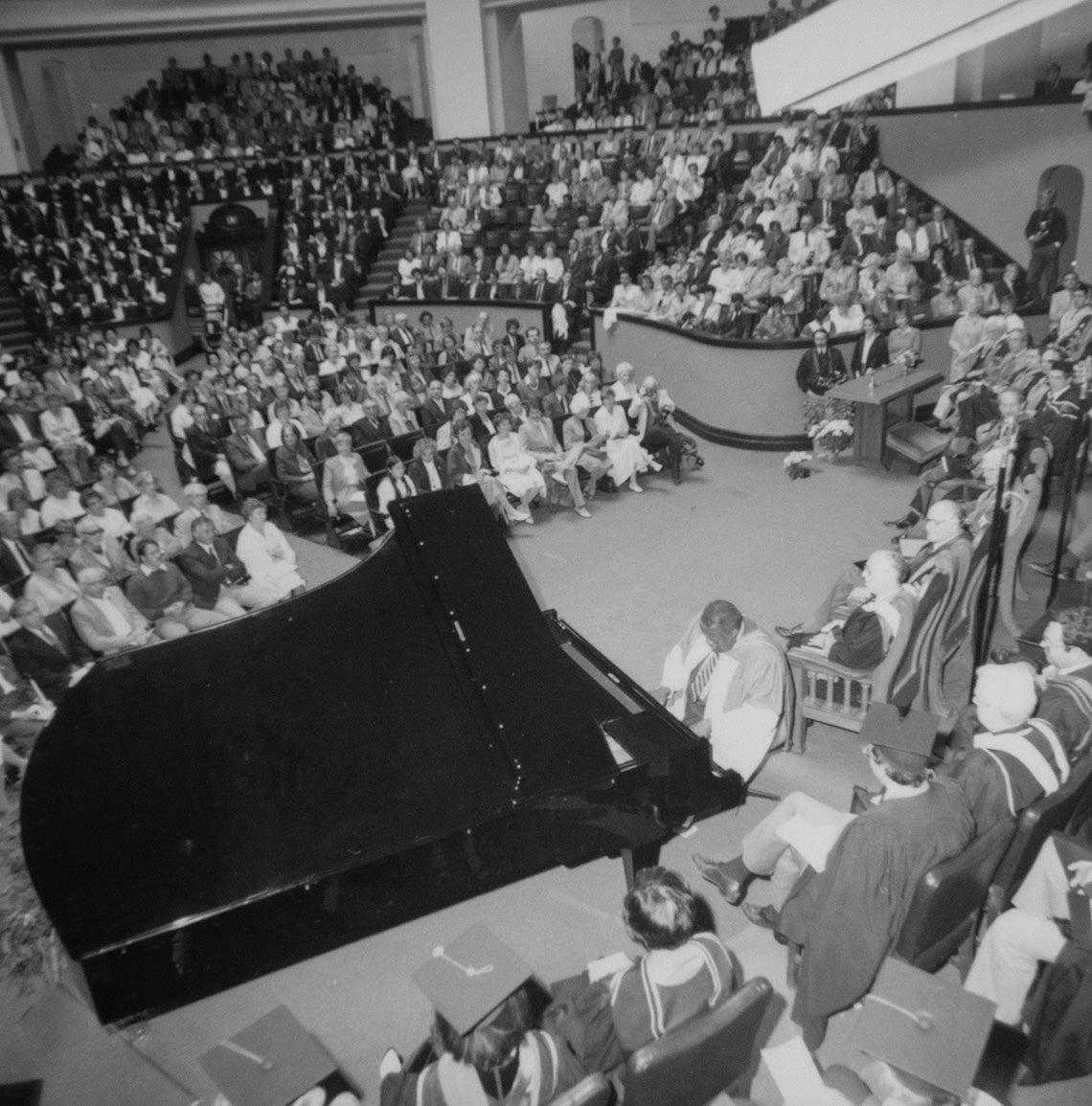 Honorary degree recipient and jazz virtuoso Oscar Peterson plays for a packed Convocation Hall in June 1985.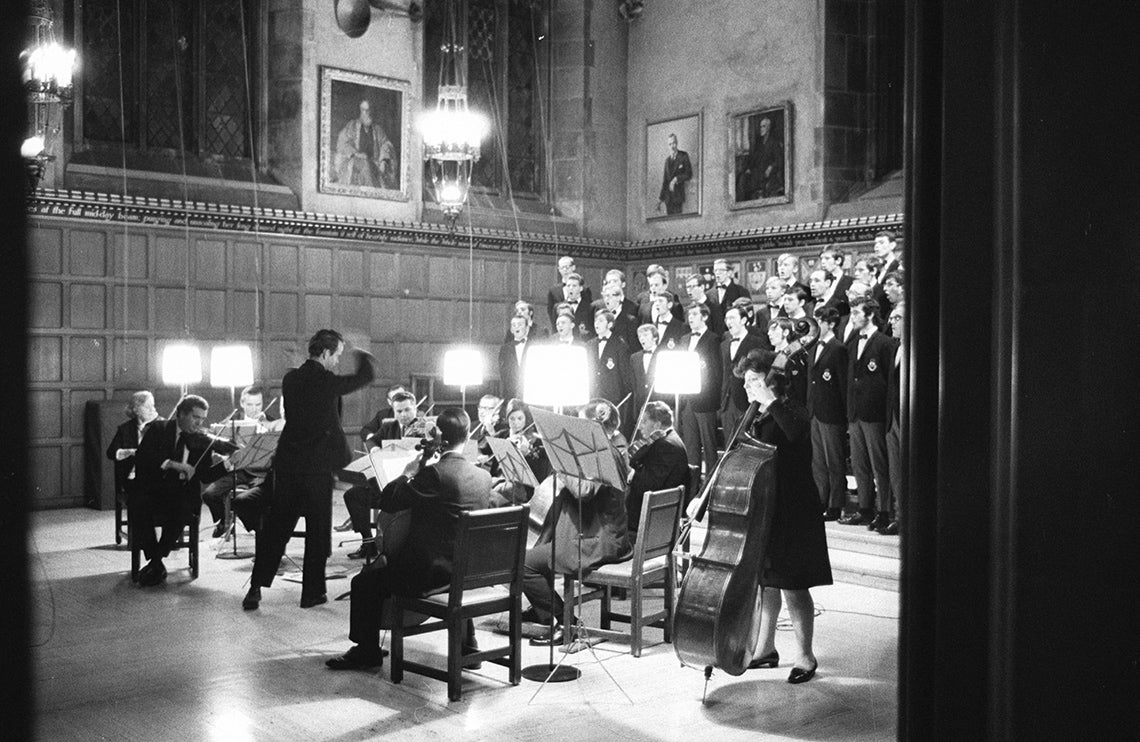 The glee club and orchestra perform in the Great Hall of Hart House on Nov. 9, 1969 as part of its 50th anniversary celebrations.
The women's synchronized swimming team trains in 1970.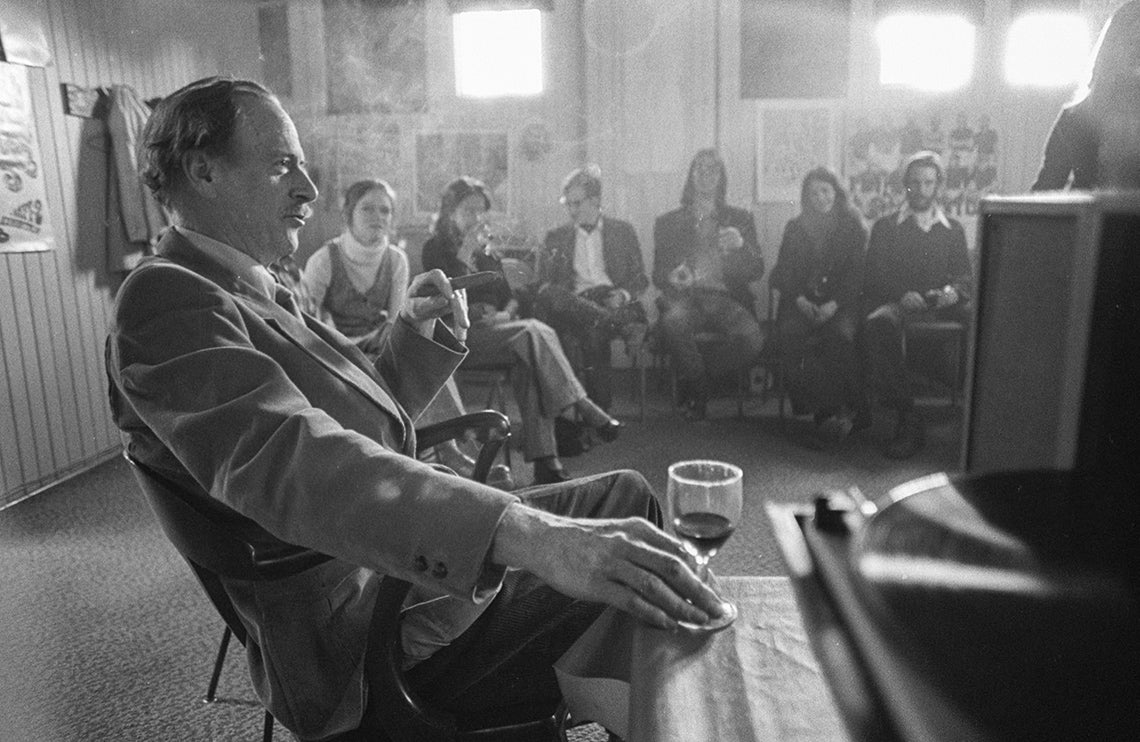 McLuhan hosts one of his famous evening seminars with students and faculty in a smoky classroom on April 15, 1973.
Northrop Frye, literary critic and professor of English at Victoria College, poses for a portrait behind a paper-strewn desk on April 15, 1981.
Students in the department of fine art work in studio on Jan. 9, 1974.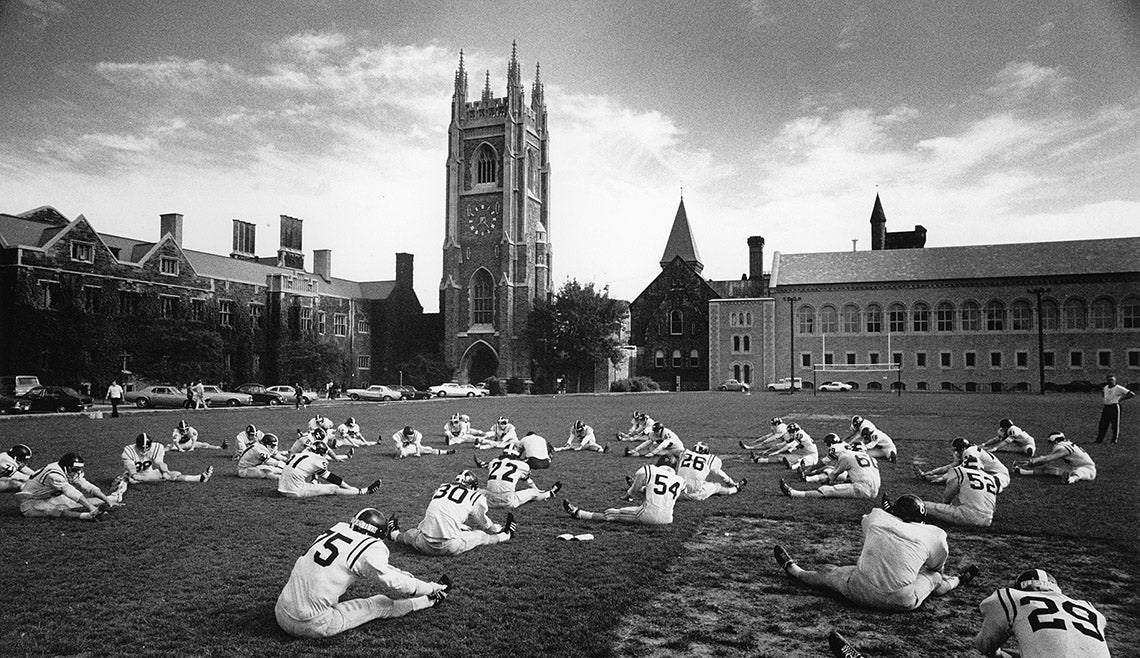 U of T's Varsity Blues football team warm up on the back campus before a game Aug. 29, 1974.
Canadian architect and professor Eric Arthur in University College in 1970.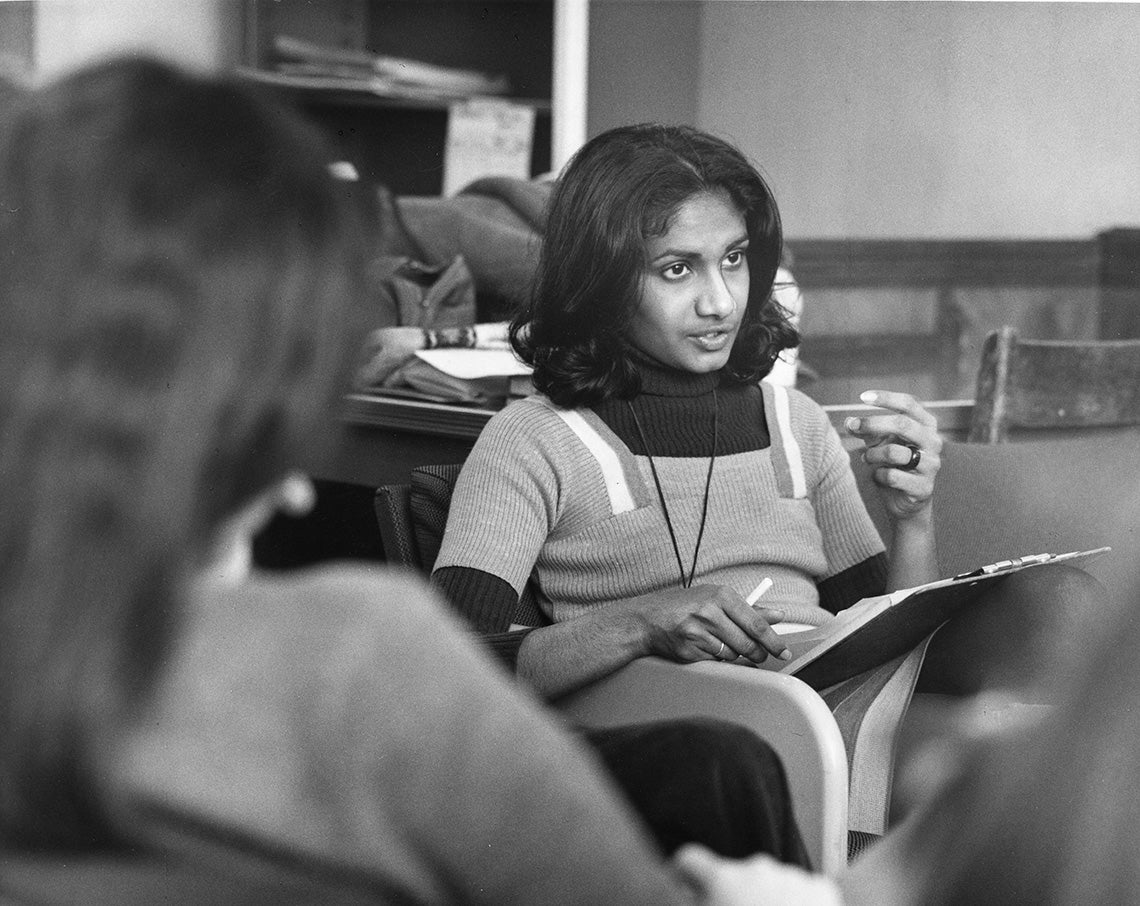 Graduate student
Ceta Ramkhalawansingh
leading an early women's studies class in 1975.