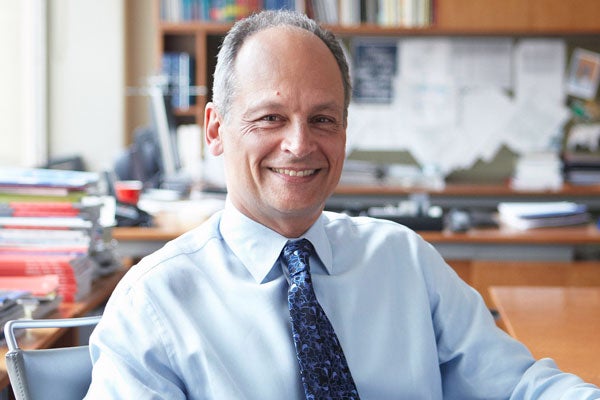 Global Cities & Global Universities: Brazil conference
President Meric Gertler is taking his message that world-class universities and world class cities need each other to Sao Paulo, Brazil this week.
Gertler is leading a contingent of University of Toronto academics participating in a two-day Global Cities & Global Universities conference at the University of São Paulo (USP) October 24 and 25.
"A strong university helps build a strong city, and a strong city helps build a strong university. We need to leverage this relationship to our mutual advantage if we are going to advance our shared prosperity," Gertler said in his plenary address to the conference.
Gertler delivered the same message to a breakfast meeting co-hosted by Canada's consul general in Sao Paulo and the Canada-Brazil Chamber of Commerce on October 24. The breakfast meeting was attended by local and state officials, industry leaders and Canada's ambassador to Brazil.
The global cities conference has four themes: the university and the city; infrastructure, resilience and sustainability; healthy cities; and socio-economic issues. U of T delegates came from a variety of disciplines, and included Eric Miller from civil engineering, David Wolfe from political science and Patricia O'Campo from social and behavioural health science.
The conference resulted from agreements signed by former U of T President David Naylor and USP President João Grandino Rodas in 2012 committing their institutions to collaborate on research projects, apply for research funding from relevant agencies, faculty exchanges, and co-hosting lectures, meetings, seminars, symposia and conferences. (Read more about the collaborations.) 
The University of São Paulo is Brazil's largest and most prestigious, with 11 campuses and 90,000 students. Last year the two institutions participated in a conference on oncology, held in Toronto.
Gertler told the conference that São Paulo and Toronto have many things in common: they are their respective nation's economic engines and cultural capitals, largest medical centres and strongest academic and research clusters.
"And, though we are not without our challenges – some of them acute – we are both growing and thriving." Universities contribute to this growth because they impart dynamism and resilience. "At the same time, universities are tremendously important stabilizing forces on urban economies, and on the local neighbourhoods they inhabit." Finally, universities act as gateways, "connecting their host regions to the world, and vice versa."
Terry Lavender writes about international issues for U of T News.