From geology to pharmacy: U of T experts receive $1.8 million to advance virtual learning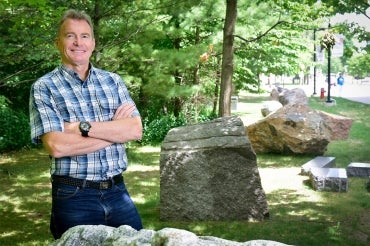 For Nick Eyles, there's no classroom quite like the great outdoors.
Long before the COVID-19 pandemic put a halt on travel and field trips, the University of Toronto geologist grappled with how to expose large numbers of students – particularly undergraduates taking introductory courses – to landscapes and environments, past and present, around the world.
He ultimately found a solution in technology. In a bid to "bring the field into the classroom," he created Planet Earth Online, a collection of modules that use virtual field trips and interactive media to teach students fundamentals of geosciences, and Planet Rocks, a virtual guide to the province's rocks, fossils and natural attractions.
Now, with support from the provincial government, Eyles is building a new virtual course to teach students about Ontario's geologic evolution, complete with 360-degree imagery, documentary footage, satellite maps, interactive timelines and case studies.
"The way to look at it this really is as a living textbook," says Eyles, a professor in the department of physical and environmental sciences at U of T Scarborough who is working with experts at McMaster University and Guelph University on the project.
"With traditional textbooks, you have to wait for a new edition and pay a lot of bucks for it. This is something that's updated – it's current. And I think students are used to working with this sort of format now."
Eyles's virtual course is one of 32 U of T projects sharing about $1.8 million in funding through the Ontario government's Virtual Learning Strategy, which aims to support innovation in digital learning and teaching. It's part of a $50-million investment by the Ministry of Colleges and Universities to support the creation of digital educational content, equip students and faculty with the tools and skills to learn and teach online and foster the design of novel educational technologies.
Content created with the help of the funding will be shared at eCampusOntario, a centre of excellence in online and technology-enabled learning.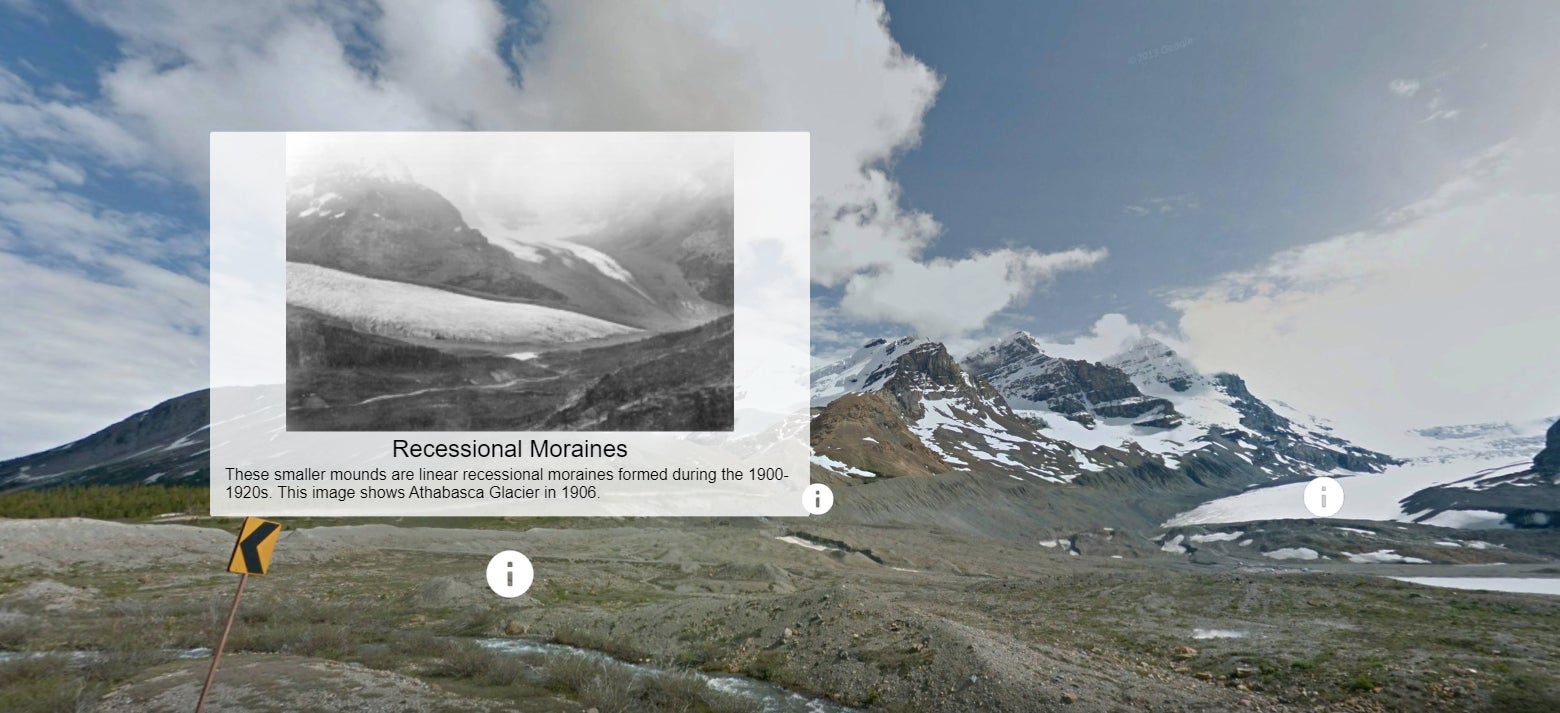 U of T Scarborough Professor Nick Eyles created Planet Earth Online, a collection of modules that use virtual field trips and interactive media to teach students fundamentals of geosciences.
Susan McCahan, U of T's vice-provost, innovations in undergraduate education, says the funding will help build on the digital curriculum innovation that took place at U of T during the pandemic and generate rich learning content for institutions across Ontario.
"The Virtual Learning Strategy funding will enable our community of educators to continue to develop and refine some of the best practices we've learned over the course of the COVID-19 pandemic," says McCahan. "As we look ahead to a year where many in-person activities will resume, these timely projects will enable us to continue thinking about how to employ technology to best support our students, faculty and staff."
McCahan says the number and diverse range of projects that have secured funding underline the enthusiasm of U of T faculty and staff in advancing digital pedagogical tools.
"These projects – exploring everything from the simulation of medical examinations and humanizing online teaching and learning to open educational modules on Islamic civilization – demonstrate the commitment of U of T to leading digital learning and technological innovation." 
Shane Sookhan, a PhD candidate in Eyles's lab and a software developer and online learning co-ordinator in the department, says the virtual modules for Eyles's course aren't merely designed to present information, but to capture students' imagination much like field trips do.
"Really, what you get out of field trips is hearing a good storyteller tell the story of what you're seeing, and we don't want to lose that online," Sookhan says. "So, we don't just put up a bunch of pictures of whatever – we try to tie them together into a storyline."
Sookhan notes that interactive online courses are a great way to engage international and out-of-province students who are new to the area.
"It's a good way to introduce them to their new surroundings and make them feel more at home."
He adds that this kind of virtual course also caters to students with diverse needs and means. 
"Meeting accessibility needs is something that can be an issue in a field like environmental science because you do need hands-on field experience and some students maybe can't afford it or can't physically attend," Sookhan says. "So, creating these experiences and opportunities can [increase the number] of students who are able to take part."
For Eyles, the virtual module, which will be made available for public access, is also designed to engage people beyond his own students.
"It's not just a U of T science product. It's something we hope will [have an impact] on people's lives, says Eyles, who previously hosted CBC's Geologic Journey II, a five-part Nature of Things series with David Suzuki, and has been awarded the Royal Society of Canada's McNeil Medal and the Geological Association of Canada's E.R. Ward Neale Medal for his public outreach.
"We want to change people's outlooks and perspective of what's below the street. You drive across Toronto and you're really driving across a fossil ice-age landscape. There's fantastic stories out there and we want to tell them and get them to a bigger audience."
Another Virtual Learning Strategy project is being led by U of T's Sandra Bjelajac Mejia, assistant professor, teaching stream, and Lachmi Singh, director, education programs and administrative services in the Leslie Dan Faculty of Pharmacy. It involves creating virtual simulations for pharmacy and pharmacy technician students by using a combination of VR renderings, 360-degree images, embedded videos and text-based storytelling.
The simulations are intended to immerse students in pharmacy work environments, hone their skills and generally help them get a feel for the types of interactions that take place between pharmacists, pharmacy technicians, pharmacy assistants and other health professionals and patients.
"There will be points within simulated cases where students will either have to make a decision or answer a question – kind of like a 'choose-your-own-adventure' approach," says Mejia, who developed the case scenarios with experts from the Leslie Dan Faculty of Pharmacy, as well as the University of Waterloo, Centennial College and Sheridan College.
Mejia notes that recent regulatory changes have expanded the scope of practice of pharmacists and pharmacy technicians in Ontario, creating a need for educational tools that reflect the competencies expected of the two professions and foster collaborative practice.
"Pharmacy and pharmacy technician students can learn together and about each other's professions, which will lead to better role understanding and better practice – and really be a benchmark for best practices," she says.
She adds that scenarios for the simulations are currently being drafted and educational technologists – including Frank Fan, education technology specialist at the Leslie Dan Faculty of Pharmacy – are working on bringing them to life. Mejia says she reached out to the Ontario College of Pharmacists, the registering and regulatory body for pharmacists and pharmacy technicians in the province, to provide input on the project.
"The college is very interested in promoting intra-professional work in the education and practice community," she says. "We are so grateful that they have provided valuable input into the final drafts of the cases, and expressed interest in continuing to collaborate on education efforts that promote intra-professional education and practice."
As is the case with Eyles, Mejia and Singh have a longstanding interest in digital course innovation. They previously received support from the 2019 Instructional Technology Innovation Fund to pilot VR tools to help prepare students for exams; and Mejia received funding from the Data-Driven Design Quercus Analytics Fund to support the development of a hybrid course.
Mejia says she and her collaborators believe simulation-based learning tools are here to stay, and that COVID-19 simply hastened the demand for digital learning options.
"When we started down this path, we really thought of this as something that's sustainable and could be leveraged for future case development," says Mejia, who was recently named a professor of the year by students in the doctor of pharmacy program.
"I envision this being something that can be used for students to practice, to get better at certain skills, for remediation – if a student isn't doing well, they could practise using these tools – and as templates for future course development."
UTC