Co-created by U of T Engineering graduate student Charlie Katrycz, the wireless banana phone brings a dash of fun to each phone call and helps support gorilla conservation efforts (photo courtesy of
Attention last minute University of Toronto shoppers: If you're still looking for a unique gift for that special someone – and value a unique, U of T connection – the Faculty of Applied Science & Engineering has you covered.
From a banana-shaped phone to glasses that help you sleep better, U of T Engineering alumni and students have designed a wide variety of cool products that are sure to bring a smile to everyone on your list.
Here is a selection of items from the 2019 U of T Engineering holiday gift guide:
---

In a world where everyone has a similar-looking smartphone, a banana-shaped phone is sure to make a statement. Co-created by U of T Engineering graduate student Charlie Katrycz, the wireless handset brings a dash of fun to each phone call and helps support gorilla conservation efforts.
And, just in time for the holidays, Katrycz and his team launched the Banana Phone 2.0, featuring extended battery life and a Bluetooth speaker – so yes, you can play "Banana Phone" on your banana phone.
The banana phone is among Katrycz's many ventures. He is also leading a team to develop the world's thinnest wearable hot water bottle for menstrual pain relief. For those looking for a gift idea for next year, the team plan to release Undu for presale in the first half of 2020.
"We are working on manufacturing the packets and optimizing the design so that it is user-friendly and easy to wear and reheat," says Katrycz.
Founded by U of T Engineering alumni Gimmy Chu, Tom Rodinger and Christian Yan, Nanoleaf's energy-efficient light panels add a pop of colour to any room.
The modular LED lights are available in triangular or square panels and can be arranged into any design. From functional tiles that gradually brighten to wake you up in the morning to statement-making "smart art" that pulses and changes colour in sync with your music, the lights are designed to fit any home and lifestyle.
They also come packed with a number of high-tech features including touch control and integration with smart home assistants such as Siri, Google and Alexa.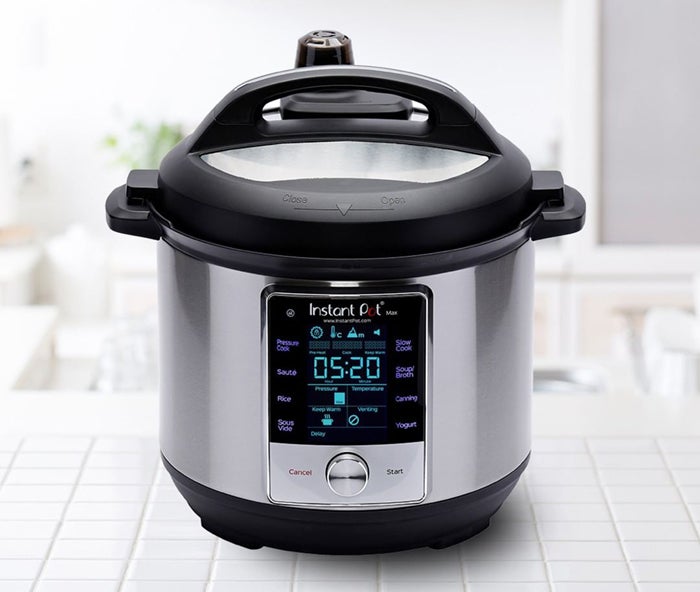 Co-created by U of T Engineering alumnus Dongjun Wang, the Instant Pot has earned cult-like devotion from users since it debuted in 2009.
The New York Times has professed its love for the device, and Wirecutter selected it as the best pressure cooker you can buy. There's even an Instant Pot Community Facebook group with more than 1.6 million fans.
Do yourself a favour: when you buy an Instant Pot for somebody on your list this year, put one under the tree for yourself, too.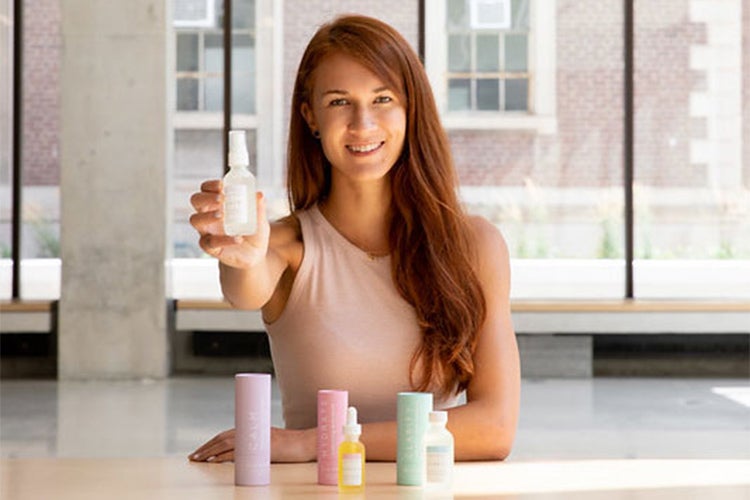 (photo by Roberta Baker)
Everyone's skin could use a little extra love during these dry winter months – so treat your friends and family to skin-care products from NIU BODY this holiday.
Co-founded by U of T Engineering alumna Laura Burget, NIU BODY is a Toronto-based skin care company that keeps sustainability in mind. All products contain all-natural ingredients and are packaged in reusable, recyclable containers and bottles. The products are also 100 per cent vegan and cruelty free.
From NIU BODY's best-selling sugar lip polish to face serums, mists and masks, you're sure to find something for the natural skin-care lovers on your list.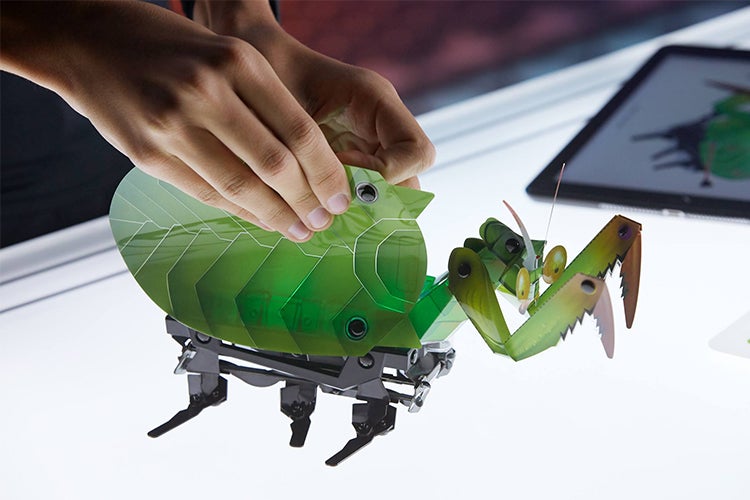 Andrew Gillies co-founded Dash Robotics, Inc. with the mission of creating affordable, educational robots designed to inspire students to get involved in robotics and engineering.
Starting as flat sheets, the company's six-legged Kamigami Robots are easy to fold and snap together into insect-like creations.
The free companion smartphone app enables users to remotely control their robot, battle with friends, play interactive games and more.
They're perfect for the budding maker (or future engineer) on your list. Some assembly required.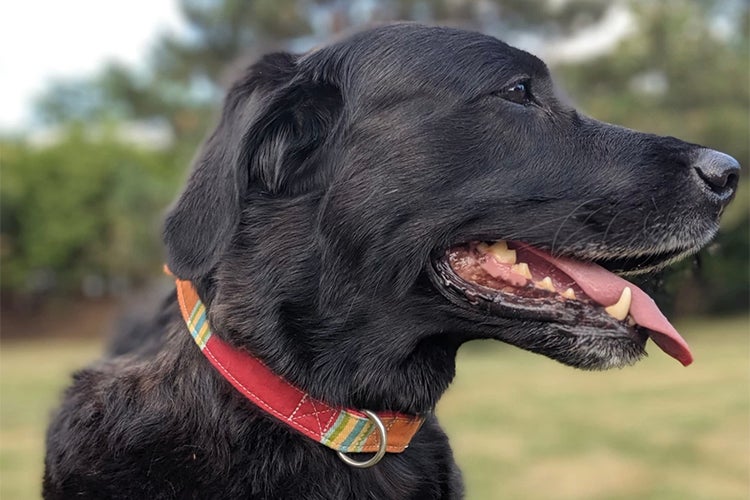 Very good dogs deserve gifts, too. And better yet, sales from Team Plover's collars and leashes go towards helping other good dogs.
Upon graduating from U of T Engineering, Christian Marcello became a volunteer rescue-animal transporter, helping to drive dogs from kill shelters in Montreal to rescue sanctuaries in Toronto.
"Once I got started, I couldn't stop," says Marcello. "I saw first-hand how rescue transportation was able to open up a world of possibilities to pets stuck in awful situations and wanted to do as much as I could. I ended up starting Team Plover."
Every leash and collar sold through Team Plover funds the transportation of an animal to safety – the company even sends a video of the rescue to the customer. So far, more than 200 dogs across North America have been saved.
"My vision for Team Plover is to be able to help bring about a world where every pet has a loving home," Marcello says.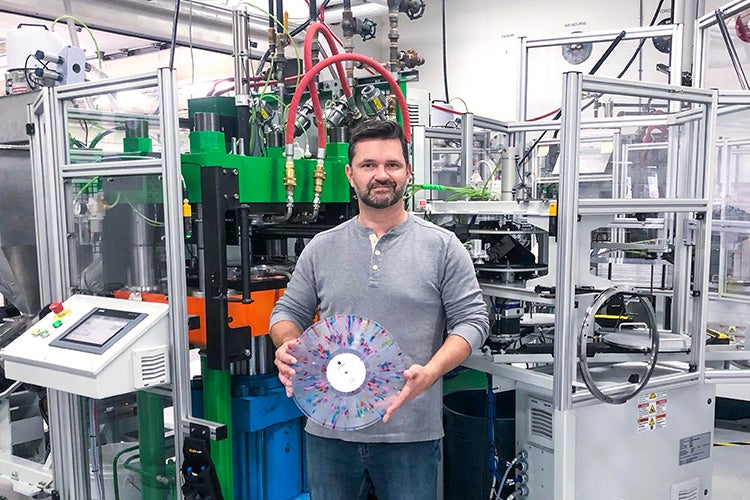 (photo by Doug Chappell)
The vinyl renaissance continues – sales of vinyl records have grown every year for at least a decade, and are poised to eclipse sales of CDs, according to CNBC. But if you want to start up a new label, there are only two companies in the world from whom you can buy your vinyl pressing machinery.
Etobicoke-based Viryl Technologies is one of them. Founded by James Hashmi, Chad Brown and U of T Engineering alumnus Rob Brown, the company has more than 50 presses in operation around the world.
Among the labels that use Viryl's machines are Dine Alone Records, which has offices in Toronto as well as in Nashville, Los Angeles and Sydney. If you buy an LP copy of Smaller Chairs For The Early 1900s by Moneen, On A Wave by Dave Monks, or A Pill for Loneliness by City and Colour, you will be spinning a small piece of U of T ingenuity.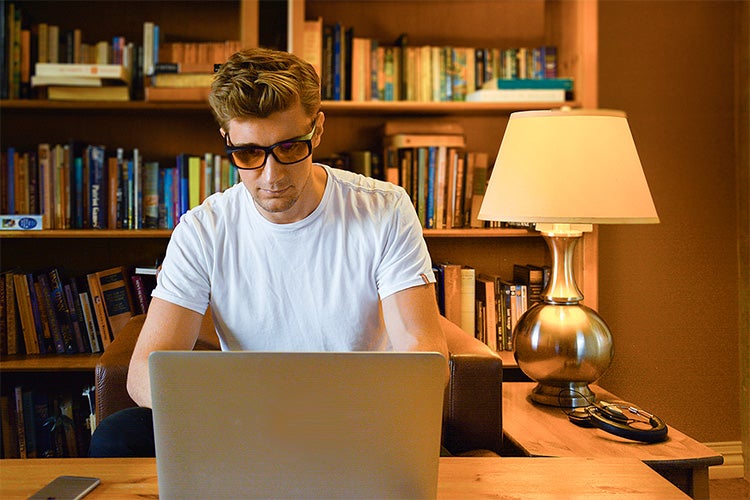 We've all been guilty of scrolling through our phones before bed or falling down the "just one more episode" wormhole, only to toss and turn in restless sleep afterward.
Blue light emitted by electronic devices can affect levels of melatonin (a hormone associated with sleep), shifting circadian rhythms and delaying sleep. Blue Block Glasses by Somnitude are designed to filter out the harsh blue light and mitigate its effects.
Created by U of T Engineering alumnus Amol Rao, the glasses should be worn two to three hours before bed for a better sleep.
Somnitude's glasses have received a medical device approval from Health Canada while Blue Block counts Canadian Olympians among its clients.