'Framework for foundational change': U of T Scarborough publishes report on campus-wide curriculum review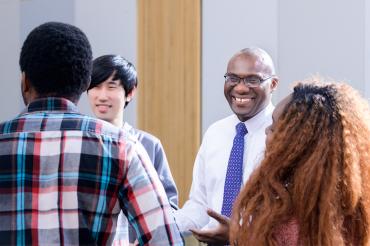 The University of Toronto Scarborough is one important step closer to realizing an inclusive curriculum that focuses on the knowledge and perspectives of its Indigenous, Black and racialized communities.  
A recently published report of the UTSC Campus Curriculum Working Circle 2020-2022 outlines 56 recommended actions for curriculum and teaching developments at U of T Scarborough.
The review centres on developing courses, programs and teaching methods inspired by Indigenous knowledges and knowledge systems, Black knowledges, racialized perspectives and international and intercultural perspectives.
"This report is a fundamental anchor for a comprehensive set of curriculum initiatives that we are pursuing to foster a rich and inclusive teaching and learning experience for all of us at UTSC," says Professor Wisdom Tettey, U of T vice-president and principal of U of T Scarborough.
"The rich tapestry of knowledges, lived experiences, and backgrounds of our community is a valuable asset for sustaining and enhancing the quality of our world class education and for preparing learners for success as they engage with the complexities, possibilities, and opportunities of a dynamic world."
The recommended actions are broken into seven categories: curriculum development; pedagogical development and related supports; dedicated academic homes, programs, and spaces for Indigenous and Black excellence at U of T Scarborough; faculty, librarian and staff hiring; community engagement; institutional structures and supports; and future of the working circle and foundations for implementation.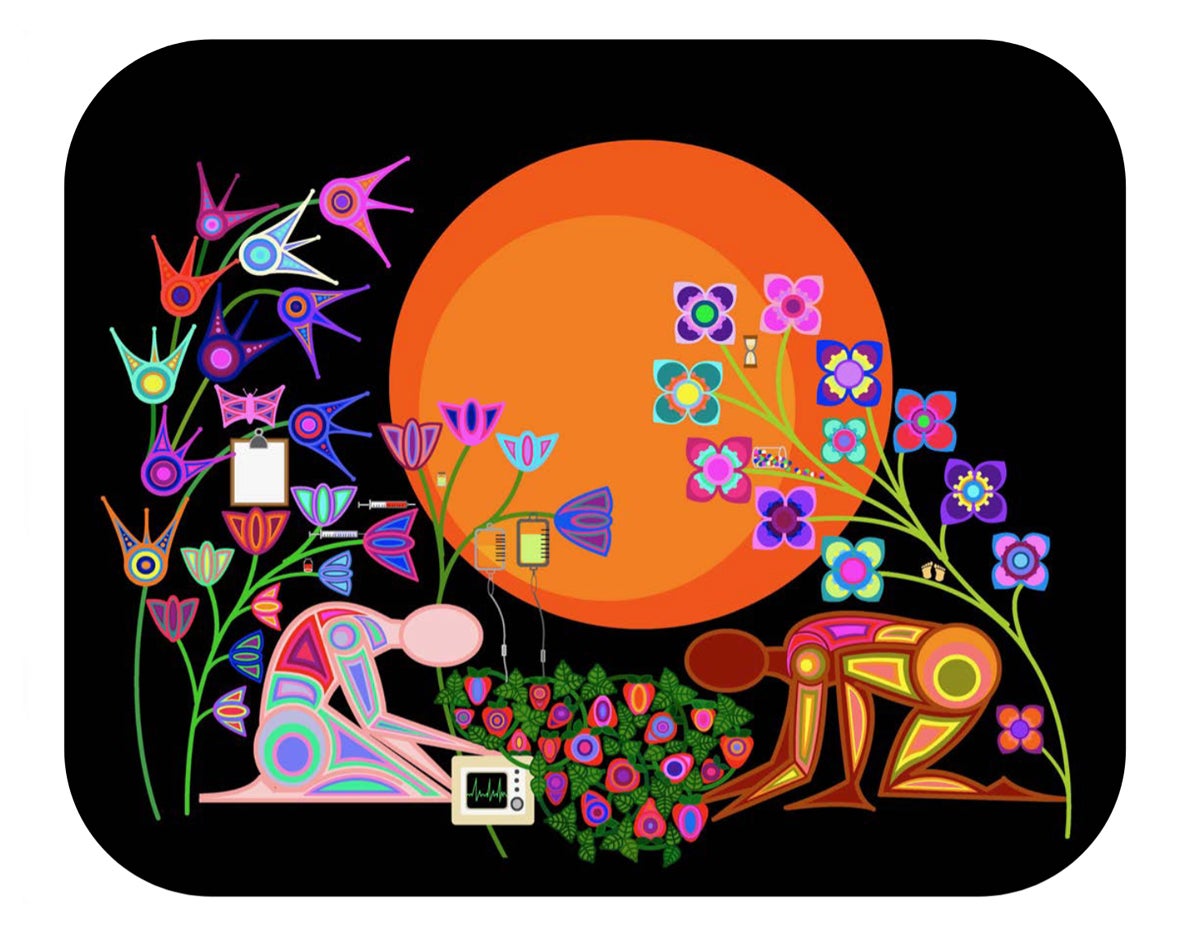 A newly published report on U of T Scarborough's curriculum review includes work by Black and Indigenous artists, including "Searching for Answers in the Garden of Bioethics" by artist Lisa Boivin.
A campus-wide curriculum review was named as a priority in U of T Scarborough's 2020-2025 Strategic Plan, Inspiring Inclusive Excellence.
The process, which began in November 2020, has been guided by a 48-person working circle that includes a diverse group of students, alumni, faculty, staff, librarians and community members.
Professor Katherine Larson, vice-dean of teaching, learning and undergraduate programs, convened the working circle. She says the circle-based approach involves a commitment to shared leadership, mutual respect, non-hierarchical dialogue and openness to learning from diverse voices and perspectives.
While the working circle hasn't been able to meet in person due to the pandemic, she says those principles have been upheld during regular Zoom meetings. The working circle has also been supported by Elder Josh Eshkawkogan as well as treaty partner, educational consultant and adviser Giidaakunadaad (Nancy Rowe).
Larson says the working circle process was also necessary for providing a "framework for foundational change" at the heart of the curriculum review.
"This process creates a space for the recognition that equity-based, anti-racist and anti-colonial work is messy and uncomfortable, but at the same time, it's necessary for the structural change we need," she says.
Larson adds that the purpose of the review is not to simply add a few new courses, but rather transform teaching and learning on campus. This will be achieved by using U of T Scarborough's existing strengths while challenging every discipline to think carefully about its programs and faculty members to think carefully about their approach to teaching.   
Professor William Gough, U of T Scarborough's vice-principal academic and dean, says the recommended actions are "pragmatically radical," adding that work on some of them is already underway. These include the creation of spaces such as Indigenous House and programming for African studies, and a commitment to reaching population parity in hiring Black and Indigenous faculty. 
"The recommended actions demand a lot of us – a critical reflection of many of our current processes and approaches, but articulated in a way that is achievable," he says. "It is a beautiful woven tapestry that is the expression of inclusive excellence."
The report also outlines a new fund called the Pedagogies of Inclusive Excellence (PIE) that recently launched to support the recommendations of the working circle.
PIE is the anchor of a $1.4-million annual commitment to transforming teaching and learning at U of T Scarborough. It will help develop new courses and programs, cross-departmental initiatives and full-time staff in the Centre for Teaching and Learning. The staff will support curriculum and teaching methods focused on Indigenous knowledges, Black knowledges, anti-racism and anti-colonialism, and accessible course design. 
While the curriculum review is an ongoing process, the goal is to meet most of the targets by 2025, the date outlined in Answering the Call: Wecheehetowin, U of T's commitment to goals of the Truth and Reconciliation Commission of Canada. The timeline also aligns with the United Nations' International Decade for People of African Descent, which concludes in 2024. 
Larson says the report reflects the first stages of the curriculum review and invites feedback from the U of T Scarborough community.
"How we do things matters. I hope that, as our recommendations begin to take root and build on inspiring work already underway, an important part of the legacy of the working circle will be to contribute to future change by inspiring different ways of doing things," she says.
UTSC