Four U of T global projects get almost $1-million funding injection from Connaught Fund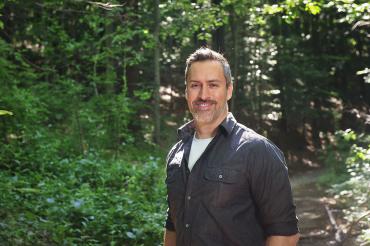 Global research in blockchain technology and using theologies to help build more inclusive societies are among four University of Toronto projects sharing almost $1 million in funding from this year's Connaught Global Challenge Award.
The internal award, funded by the Connaught Fund, supports new collaborations involving leading U of T researchers and students from multiple disciplines, along with innovators and thought leaders from other sectors.
The Connaught funding will help these programs get off the ground and boost efforts to find external funding to further develop solutions to global challenges, as well as create new research-oriented academic programs.
"The Connaught Global Challenge Award is unique," said Vivek Goel, U of T's vice-president of research and innovation. "It fosters cross-disciplinary research, harnessing the university's incredible depth and breadth of expertise to come up with truly innovative, groundbreaking solutions.
"Once again, we have been amazed by the tremendous creativity and desire of U of T's scholars to work together to tackle some of the world's most challenging and complicated global problems."
---
The recipients of this year's Connaught Global Challenge Award are: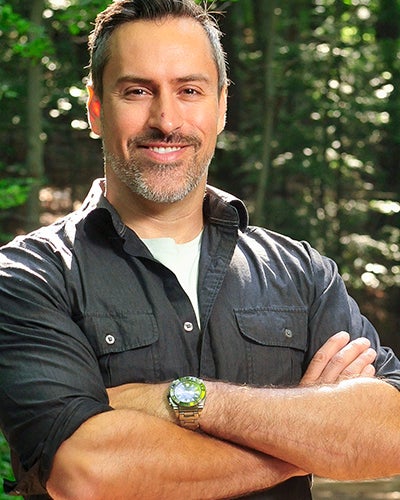 Marc Cadotte, a biological sciences professor at University of Toronto Scarborough, is receiving $242,500 to set up a Global Urban Biological Invasions Consortium.
The consortium will oversee a network of projects and collaborations to determine the magnitude of invasion economic and ecosystem impacts in cities around the world.
Understanding invasive plant and animal species – and how best to tackle them – is largely based on insights from natural habitats, yet urban ecosystems differ radically because of the human population. Researchers will study a number of issues including how political, economic, trade, and environmental differences among cities influence how vulnerable they are to invasive species.
His team includes U of T researchers Marney Isaac, department of physical and environmental sciences and the Centre for Critical Development Studies at U of T Scarborough, and the department of geography; Daniel Silver, department of sociology at U of T Scarborough; Scott MacIvor and Nicholas Mandrak, department of biological sciences at U of T Scarborough and the department of ecology and evolutionary biology; Sara Hughes, department of political science at U of T Mississauga; Marc Johnson, department of biology at U of T Mississauga and director of the Centre for Urban Environments; Marie-Josée Fortin, department of ecology and evolutionary biology; Sandy M. Smith, Faculty of Forestry; and Liat Margolis, John H. Daniels Faculty of Architecture, Landscape, and Design.
In addition, there are external collaborators from research groups in 30 different cities from 19 different countries. The cities are clustered into regional hubs led by Myla Aronson (Rutgers University); David Richardson (University of Stellenbosch); Ingolf Kühn (Martin-Luther University Halle-Wittenberg); Petr Pysek (Institute of Botany, Academy of Sciences of the Czech Republic); Rafael Zenni (Universidade Federal de Lavras); and Inderjit Singh (Delhi University).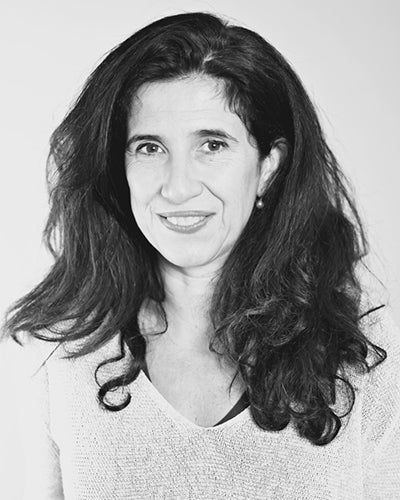 Valentina Napolitano (pictured left), a professor in the department of anthropology, and Simon Coleman, a professor in the department for the study of religion, are receiving $230,000 to further build the U of T tri-campus into a world leading hub of dialogue and expertise on relations between theologies and both the social and the natural sciences.
Theologies, involving multiple means of sensing the divine and orienting everyday practices, remain key to studies of historical and ongoing political forms of social inclusion and exclusion.
The initiative will involve international and interdisciplinary collaborations for the organization of seminars, public lectures and visiting fellowships on the linked themes of sovereignty, sanctity and soil, as well as student initiatives in co-operation with interfaith organizations in the Greater Toronto Area.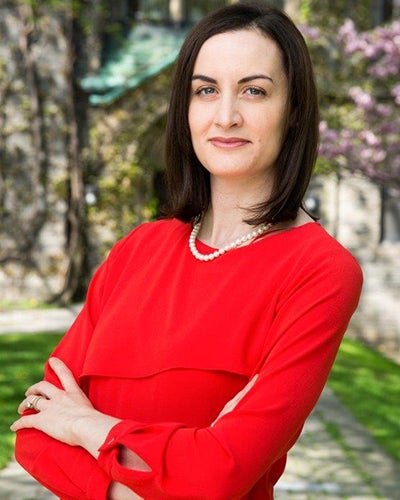 Laura Rosella (pictured left), associate professor of epidemiology at the Dalla Lana School of Public Health, is receiving $250,000 to launch a global network to advance innovative research and training in predictive analytics to address pressing global population health challenges.
The multidisciplinary team will create two innovation hubs. One hub will develop and test artificial intelligence, or AI, approaches for population risk prediction and integrate these predictive models into health decision-making. The second team will focus on how best to integrate this knowledge using prescriptive analytics.
The team includes U of T researchers Ajay Agrawal and Avi Goldfarb, Rotman School of Management; Timothy Chan and Scott Sanner, department of mechanical and industrial engineering; and Anna Goldenberg, department of computer science, as well as the Institute for Clinical Evaluative Sciences and the Vector Institute for Artificial Intelligence.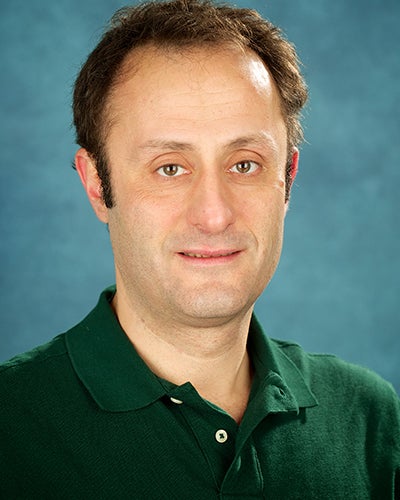 Andreas Veneris (pictured left), a professor cross-appointed with the Edward S. Rogers Sr. department of electrical and computer engineering and the department of computer science, will receive $250,000 to create the UTLedgerHub, the University of Toronto's global knowledge hub for crypto-economic blockchain technology.
The development of distributed ledger technologies such as bitcoin and ethereum has almost entirely occurred outside of the mainstream tech sector, with universities and their researchers largely at the sidelines.
To address this knowledge gap, the UTLedgerHub will bundle research across technology, finance, law and governance to establish U of T as an international leader in research and teaching of decentralized ledger technology and help cement Toronto as a leader in the field at a global scale.
His team includes U of T researchers Andreas Park from the Rotman School of Management; Jon Lindsay from the Munk School of Global Affairs & Public Policy; Katya Malinova from the department of economics, as well as Poonam Puri from Osgoode Hall Law School at York University.
To be considered for Connaught Global Challenge funding, global challenge teams must represent new collaborations involving leading U of T researchers and students from multiple disciplines, along with innovators and thought leaders from other sectors.
The application deadline for the next round of funding is Feb. 1.
UTC