Professor Zheng-Hong Lu of the department of materials science & engineering works with his students (photo by Mark Balson)
AAAS is the largest international organization dedicated to advancing science or its applications on a global basis
Four Faculty of Applied Science & Engineering professors, Kamran Behdinan, Zheng-Hong Lu, Jeffrey Packer and Yu Sun, have been elected fellows of the American Association for the Advancement of Science (AAAS), the largest international organization dedicated to advancing science or its applications on a global basis. 
"The recognition of four Engineering professors by this prestigious international organization is a testament to our global reputation as leaders in both research and education," said Dean Cristina Amon. "On behalf of the Faculty, I congratulate our new AAAS fellows on this richly deserved honour."
In addition to the four engineering professors, Monica Justice, professor of molecular genetics who is also affiliated with the Hospital for Sick Children, was also elected fellow of AAAS.  
Fellows are recognized for meritorious efforts to advance science or its applications. The new fellows will be announced in the Nov. 25 issue of Science and honoured at the AAAS Fellows Forum in Boston on Feb. 18, 2017.
---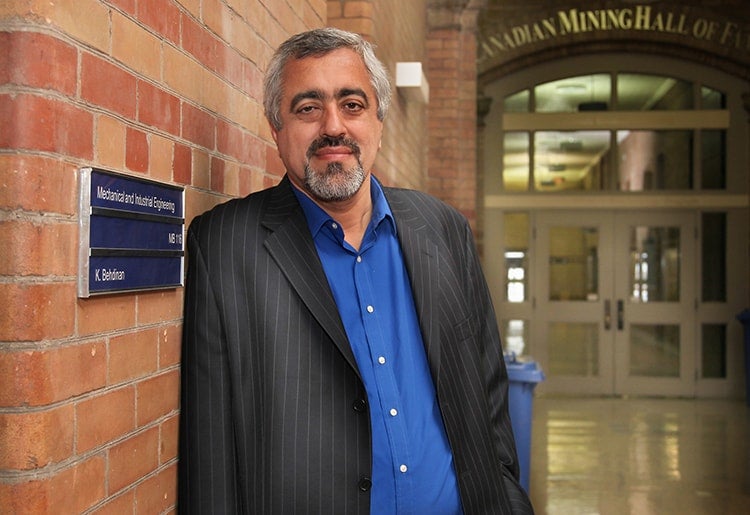 Kamran Behdinan, a professor of mechanical engineering, has been elected as a fellow into the AAAS (photo by Ray Cheah)
A groundbreaking researcher in engineering design and design education, Kamran Behdinan, has led the development of several innovative engineering education programs both at U of T and at Ryerson University.
Behdinan joined U of T in 2011 as the NSERC Chair in Multidisciplinary Engineering Design. He immediately established two unique initiatives: the Institute for Multidisciplinary Design and Innovation and the multidisciplinary capstone design course.
Before joining U of T, he established the department of aerospace engineering at Ryerson and served as its inaugural chair. Behdinan was elected for "distinguished contributions to engineering education, particularly the development of Canada's first stand-alone aerospace engineering department and the creation of multidisciplinary design institutes and courses."
---
Lu has conducted seminal research on Organic Light-Emitting Diodes (OLEDs).
OLEDs are the greenest possible lighting technology but are complicated, and therefore expensive, to manufacture. Lu has been pursuing innovative ways of reducing the complexity of OLEDs while at the same time pushing the efficiency limits of the technology. His work has achieved not only the most efficient OLED devices to date but also the simplest devices, which opens the door to dramatically reducing manufacturing cost. This research has been commercialized through the spin-off company OTI Lumionics Inc.
Lu's election is based on his "distinguished contributions to the development of next-generation OLEDs, which are far more energy-efficient and cost-effective to manufacture than their predecessors."
---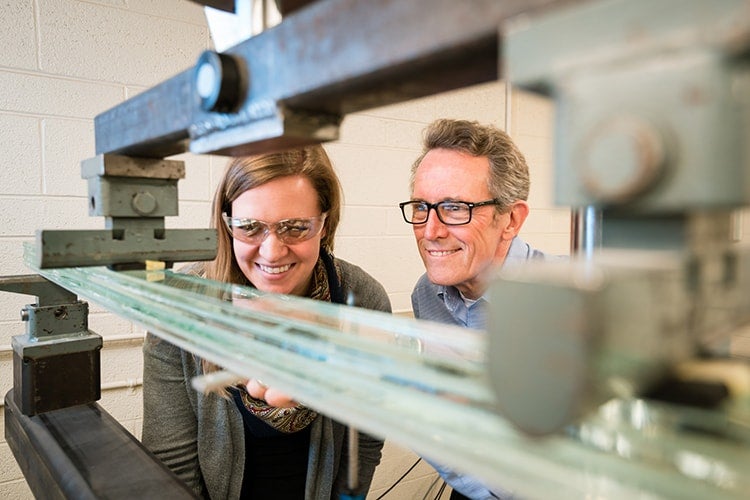 Jeffrey Packer (right), Bahen/Tanenbaum professor of civil engineering, is being recognized for his contributions to the field of tubular steel structures (photo by Neil Ta)
Jeffrey Packer has established himself as the world leader in tubular steel structures. Today, the structural design of such connections is based almost solely on the theories and methodologies for interpreting the behaviour of steel hollow section connections that he developed over his career. Most recently, Packer's primary focus has been the development of unique special-purpose cast steel connectors that improve a building's ability to withstand seismic stress. In 2007 he co-founded Cast Connex Corporation, a successful spin-off company that designs, manufactures and markets these connectors.
Packer was elected for "distinguished contributions to the field of tubular steel structures, particularly his design of unique cast steel connectors and his influence on international design specifications."
---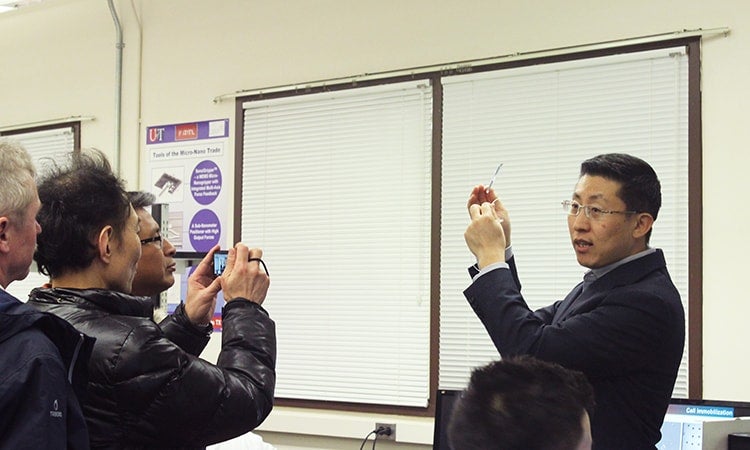 Yu Sun, professor of mechanical engineering, is being recognized for his work with nanotechnology (photo by Liz Do)
Yu Sun is internationally recognized as a leader in automation science and engineering at micro-nanometer scales.
He is a pioneer in dedeveloping robotics and automation technologies for manipulating and characterizing cells, molecules, and nanomaterials. Sun was among the first to invent robotic approaches for automated cell manipulation, and his work has resulted in breakthroughs in clinical cell surgery, cellular and intracellular measurement, and nanomanufacturing. His micro-nanotechnology research has also significantly advanced the field of cellular mechanobiology and nanomechanics.
Sun was elected for his "distinguished contributions in developing innovative micro- and nano-technologies for biomedical research and clinical applications, particularly the automated manipulation and characterization of cells and nanomaterials."
---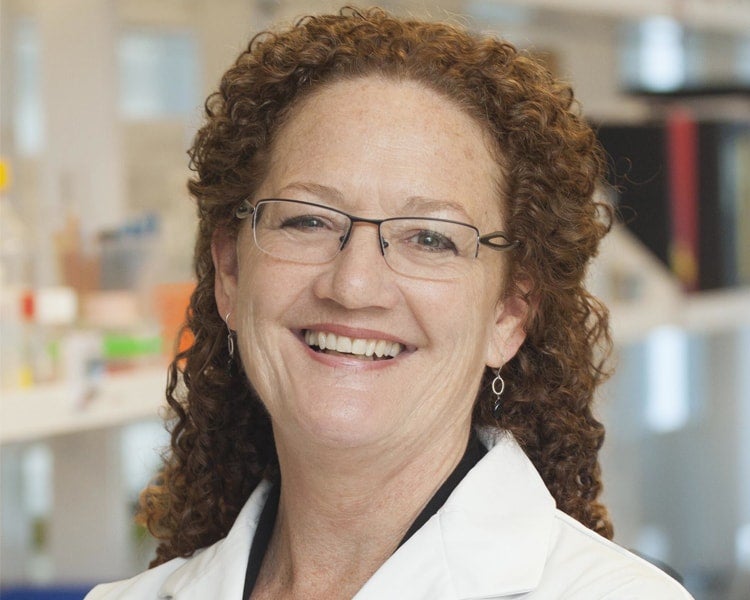 Monica Justice is a professor of molecular genetics and Canada Research Chair in mammalian molecular genetics. The Justice lab has produced hundreds of new mouse models of human disease, which have enabled discoveries on the function of genes in cancer, reproduction, neurobiology, obesity and blood, heart and bone development.
Recently, her lab has focused on identifying suppressors that control genetic mutations in a mouse model for Rett Syndrome, a rare neurodevelopmental disorder with no cure that affects children, mostly girls.
"The AAAS promotes a wide range of scientific endeavours and plays a big role in science policy and education, so I am honoured to be recognized for my contributions to human disease modelling through mouse genetics," Justice said.
She was recognized for "distinguished contributions to the genetics field, particularly for development of mouse as a model for identifying disease genes and elucidating therapies for human diseases."