Five spots at U of T to take convocation photos with family and friends
The best places on campus for convocation selfies, family portraits and celebratory group photos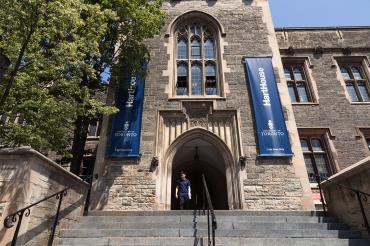 With spring convocation in full swing at the University of Toronto, graduating students might be wondering: where are some of the most Instagrammable places on campus?
From lush green spaces to quirky quads and eye-catching architecture that ranges from the mid-19th century to the modern day, there are many picturesque locations across the three campuses to take selfies, family portraits and celebratory group photos.
In addition to the photo booth operated by Alumni Relations on Galbraith Road, there are many photo locations across U of T's three campuses that graduates and their friends and families can explore.
---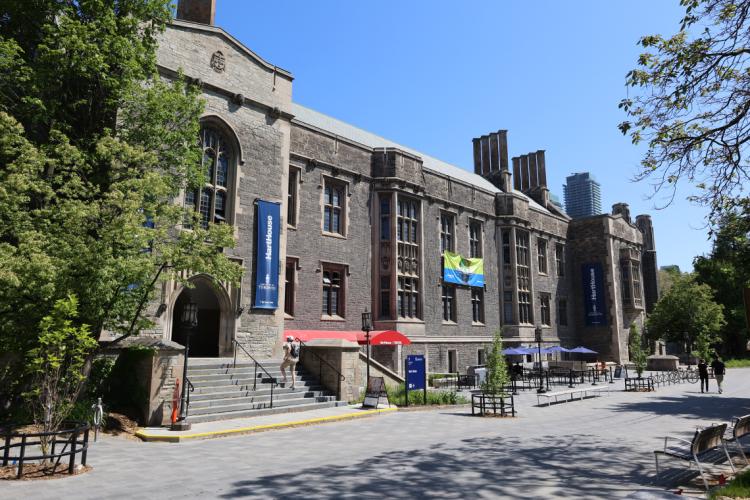 Hart House is a picturesque backdrop to any convocation photo, with its eye-catching architecture and almost Hogwarts feel. The quad, meanwhile, is home to large bronze sculptures and offers elegant views of the building's stonework and windows.
When the selfies are done, head inside for something to eat. During the week, the Gallery Grill is open for from 11:30 a.m. to 2 p.m. for a charming convocation lunch while the Arbor Room is open from 8 a.m. to 6 p.m. for tasty snacks and drinks.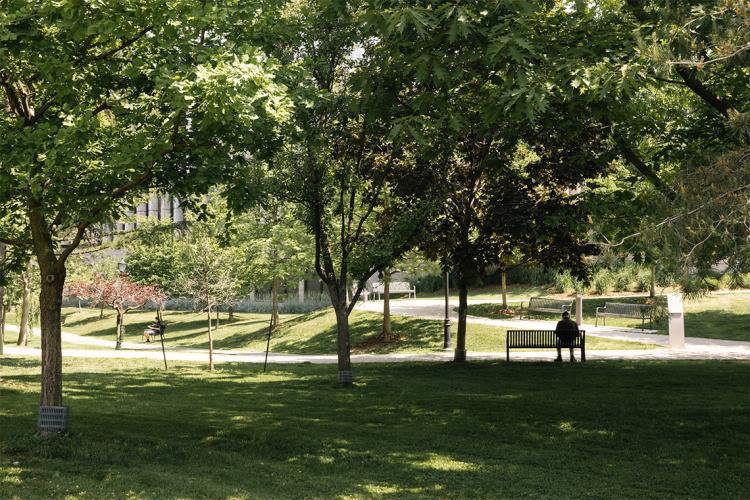 From the Queen Alexandra Gateway in the north to the Bennett Gates in the south, the leafy Philosopher's Walk is a meandering path that connects bustling Bloor Street to Hoskin Avenue.
A calming space in the middle of downtown Toronto, the walk features wide cobblestone paths dotted with benches and lush lawns set against a backdrop of old masonry – all of which offer a variety of backgrounds for a great post-convocation snapshot.
The colleges and quads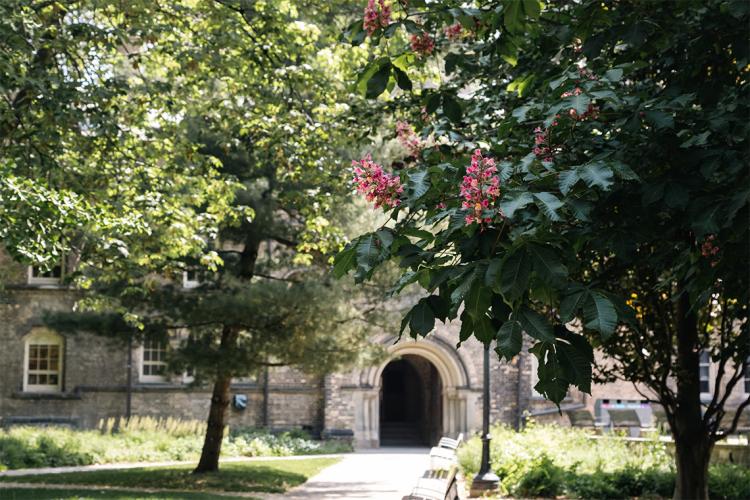 Several stunning quadrangles on the St. George campus are roughly within a 10-minute walk from Convocation Hall.  
The nearest to Con Hall is the Sir Daniel Wilson Quad, which can be accessed via King's College Circle.
Crossing Queen's Park to the eastern edge of campus, you will find Victoria College's quad, with its stunning views of Burwash Hall; and St. Michael's College, whose campus includes Odette Hall – constructed in 1856 and U of T's oldest building in continuous academic use.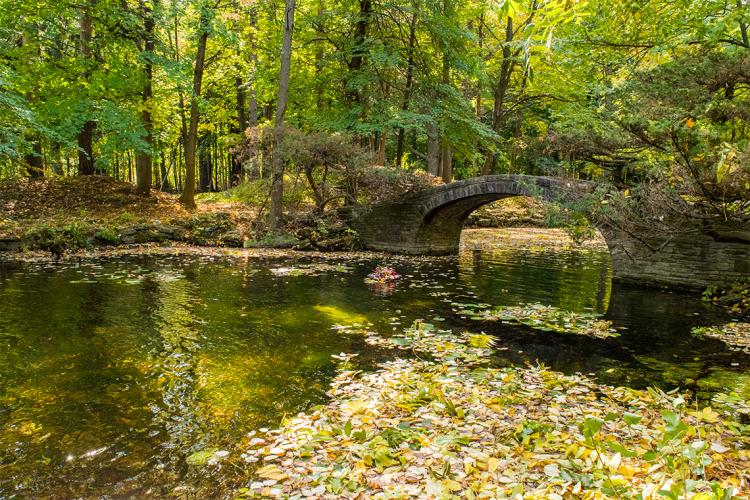 A stone bridge, gently arching over a peaceful, leaf-strewn pond, surrounded by a grove of cool, shady trees.
Watkins Pond is a photographer's dream and it's located right alongside Principal's Road at U of T Mississauga. To get there, follow Outer Circle Road from the campus's north entrance and take the small road to the left, which will lead you down Principal's Road to the pond and bridge.
Valley Land Trail at U of T Scarborough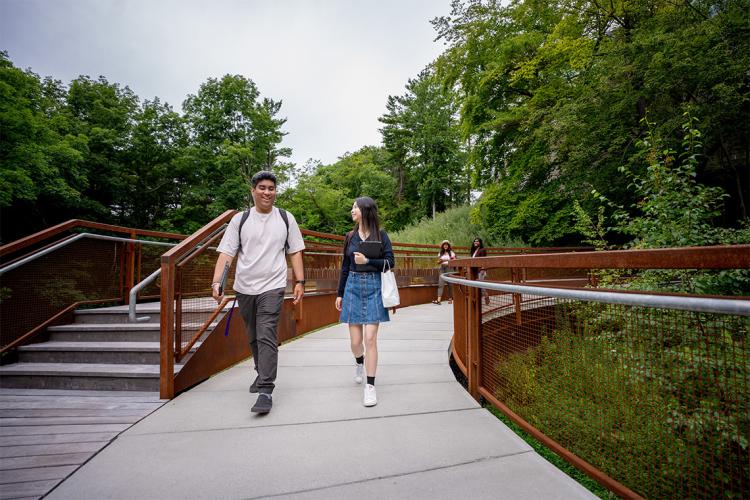 The Valley Land Trail is a favourite destination for nature-lovers and photographers at U of T Scarborough. This 500-metre-trail connects the campus to the Highland Creek Ravine and boasts several lookout points with accessible seating.
The trail overlooks the gorgeous Highland Creek Valley, so don't be surprised if you're photobombed by one of the many colourful birds that inhabit the area – and keep an eye out for opportunities to add a pic of a white-tailed deer or red fox to your convocation camera roll.
UTC