Five reasons why you can't miss the 2016 Olympics – from U of T's Bruce Kidd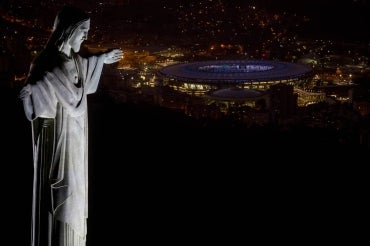 There is no getting around it – the uncertain conditions, environmental challenges, reports of local corruption and even threats of violence, generate considerable anxiety – even cynicism, about the upcoming Olympics and Paralympics in Rio de Janeiro. 
But let's put this into perspective. This isn't the first time the challenges of staging the Games have sparked worries and protests. We had them in Canada too, when we staged the Olympics in Montreal in 1976 and the Winter Olympic and Paralympic Games in Vancouver/Whistler in 2010. Moreover, most of the world's large urban centres face conditions not unlike those found in Rio. Most athletes know this, and have competed in similar conditions around the globe. The University of Toronto athletes and coaches who will be in Rio won't be daunted — they're very excited about competing there.
That doesn't mean we should uncritically accept what isn't right in our world. We should be dismayed by the cost to mount the Games, by the egregious example of doping and cheating that has rightly eliminated so many from competition, that what began as a project to advance international understanding has now to be protected by billion-dollar surveillance and security. It doesn't have to be this way, and we need to accelerate efforts to find effective alternatives.
But during the Games, let's put the contradictions aside and enjoy the Olympic and Paralympic spirit. I wish I could be there in person. I will wholeheartedly be there in spirit, glued to the media coverage.
Here's why:
1. The global community comes together under peaceful auspices. Delegations from 207 national communities, including first time entrants Kosovo and South Sudan, will march in the Parade of Nations — a record. Where else does the entire world come together in celebration of excellence, humanity and diversity? At a difficult time for the world, with unrelenting wars, poverty and misery, the Olympics showcase the possibilities of an inclusive world, with international and intercultural respect and understanding.
2. Rio will be a feast of sport, with 306 sets of medals up for grabs in 28 Olympic sports, many of which are rarely broadcast in the mono-culture of North American television, such as water polo, canoe slalom, handball, and race walking. Obscure? Perhaps. Athletic? Decidedly. Compelling? You bet. And in almost every sport, the competitions will be genuine world championships (not the parochial 'world' of our North American leagues).
3. 313 Canadian athletes, including about a dozen from the University of Toronto, will give us lots to cheer about as they go up against the best of the world. If you got to know them during the 2015 Pan Am & Parapan American Games in Toronto, this is the chance to see them on the world stage.
4. Remarkable competitors from other countries, each with a moving story to tell. Two I will be following closely are Dutee Chand (100 metres, India) and Caster Semanya (South Africa, 800). Both women have been vilified in the media and ostracized by some members of the sports community for challenging track and field's unfair sex test and both will no doubt face extra pressure in Rio. Yet they have persisted, kept their heads high and made the Olympic standard to qualify for Rio. They are such remarkable and courageous women, I will be cheering loudly for them.
5. Rosie MacLennan. She's the Team Canada flag bearer, the defending Olympic champion in the trampoline, and a University of Toronto alumna and graduate student. As a budding social scientist, she's becoming an insightful observer of international sport, as well as a gifted leader. I look forward as much to her comments as seeing her fly through the air.  
As the Games begin, let's stand together as the world is treated to the very best of sport.
Bruce Kidd is vice-president and principal of University of Toronto Scarborough. A former Olympian, he has written extensively about the politics of sport.