First genetic links to ADHD discovered in global study that includes U of T researchers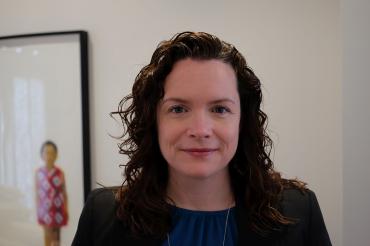 A groundbreaking new study is the first to discover genome-wide risk factors associated with attention deficit and hyperactivity disorder (ADHD). The advance paves the way to a greater understanding of the cause of the disorder and its links to other co-occurring mental health and medical conditions, including depression.
More than 100 scientists on five continents contributed data and ideas to the study, led by Danish and American researchers and published Nov. 27 in Nature Genetics. Contributors included three ADHD researchers from the University of Toronto, who shared genetic samples from 350 Canadian families. 
"These are pivotal findings for ADHD and a testament to the power of international collaboration," says Jennifer Crosbie, an assistant professor in the department of psychiatry and a clinician scientist at the Hospital for Sick Children (SickKids).
"By understanding the underlying genetics of ADHD, we can start to unpack the underlying neurobiology of this disorder. In time, with greater understanding of the genetic risks underlying the disorder, we can start to think about how to improve and personalize treatments, and how current treatments might affect other, related disorders."
The study found 12 genetic risk factors associated with ADHD – the first of many, researchers predict.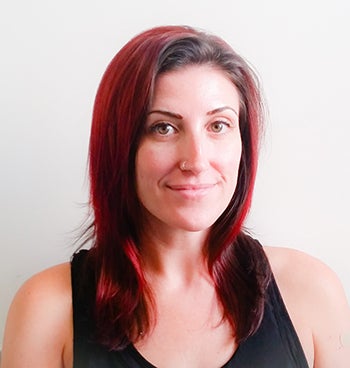 "This is really the tip of the iceberg – the start of a much larger journey," says Christie Burton (pictured left), a research associate at SickKids, who helped write the paper along with Russell Schachar, a U of T professor of psychiatry.
"There isn't just one ADHD gene – many genes and genetic variants will be involved. Each one probably contributes just a little risk. It's a combination that pushes people over the threshold to an ADHD diagnosis."
Scientists have long known that ADHD tends to occur alongside other mental health disorders and health problems such as depression and smoking, but they haven't understood what caused the link. "But these results show there may be some genetic link underlying both," says Crosbie. 
Parents or patients may find it stressful to learn of a genetic link between ADHD and other mental health conditions. But the researchers say the discovery only helps to identify links that were already observed.
"It's only going to help us," says Crosbie. "We've taken a step closer to understanding how mental health disorders may overlap at a genetic level, which can lead to better assessment, monitoring and targeted treatment down the line." 
Genetics are only one piece of the disease puzzle, adds Burton: "There's lots you can do to intervene. Genes are important but there are many factors that you can act upon to improve mental and physical health." 
Beyond identifying more genetic links to ADHD, Crosbie says the next step is to study how environmental factors interact with genetic risk factors to increase or decrease the risk of developing ADHD.
Faculty of Medicine