Figure skating furor: U of T expert on the doping scandal gripping the Beijing Games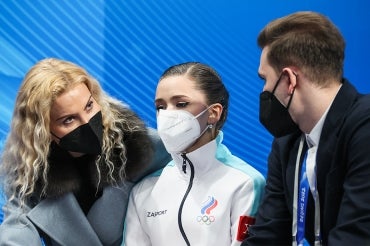 Russian teenager Kamila Valieva has been cleared to compete in the women's figure skating competition at the Winter Olympics despite failing a pre-Games drug test. A Court of Arbitration for Sport (CAS) panel ruled that the 15-year-old athlete – the favourite for the women's individual gold – doesn't need to be provisionally suspended pending a full investigation. 
Valieva tested positive for the heart medication, trimetazidine, at the Russian national competition in December, but the lab result didn't surface until a week ago – only after she had helped Russian Olymic Committee win the team gold.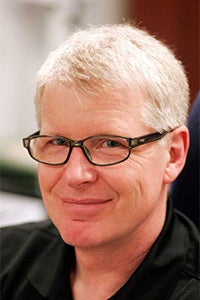 In allowing Valieva to compete in Beijing, the arbitrators said they "considered that preventing the Athlete from competing at the Olympic Games would cause her irreparable harm in these circumstances." The panel noted that Valieva is a minor and hadn't tested positive in Beijing, but in December. 
The ruling allows Valieva to skate at the women's singles event on Thursday, but the International Olympic Committee has said no medals will be awarded in any event in which Valieva places in the top three until her case is resolved.
The IOC also said there will be no ceremony for the team event won by Valieva and the Russian team a week ago, because "it would not be appropriate."
The decision to withhold medals affects clean athletes, who may leave Beijing without having their moment on the podium or knowing their standings. The case could have implications for Canada, who could move up from fourth to win bronze in the team event.
Doug Richards, an associate professor, teaching stream in the University of Toronto's Faculty of Kinesiology & Physical Education (KPE), was medical director of the university's David L. MacIntosh Sport Medicine Clinic for more than 30 years and served as a team doctor for U of T's Varsity Blues intercollegiate teams, Canada's basketball and beach volleyball women's teams, and the Toronto Raptors. He was also chief medical officer of the Canadian Sport Institute Ontario.
Richards recently shared his thoughts on the Valieva controversy with KPE writer Jelena Damjanovic.
---
What is trimetazidine and how might it enhance an athlete's performance?
Trimetazidine is the generic name of a drug sold under multiple different brand names in various jurisdictions.  
It is not widely prescribed in North America, but perhaps used somewhat more in Europe. In clinical settings, it is occasionally used as an adjunct or secondary treatment of angina pectoris, a symptom of myocardial ischemia (limited blood flow to the heart muscle). Clinical trials have not shown it to be of substantial benefit in such treatment, which is why it is not widely prescribed.
It has an interesting and complex mechanism of action that involves inhibition of one of the enzymes involved in fatty acid metabolism in mitochondria, thereby increasing the use of glucose as muscle fuel. It has been shown in some well-controlled research to enhance cardiac and muscle performance in oxygen-scarce environments, such as at altitude, at least with short-term usage.
As a result of this perceived ability to enhance performance, the World Anti-Doping Agency (WADA) added trimetazidine to its list of prohibited substances in 2014 – initially as a stimulant substance – later switching it to the category of hormones and metabolic modulators. Its use is prohibited at all times in sport – both in and out of competitions.
Why was there such a long delay between Valieva's test in December and the reported result? Is that common?
Great question. To my knowledge, the results from the A-sample ordinarily do not take that long to process. It begs suspicion of suppression of an adverse analytic finding (an AAF is a positive test). It may have something to do with her legal minor (protected person) status under WADA rules, but I would still expect a prompt announcement of an AAF without identification of the athlete, and that did not happen for unknown reasons.
Valieva is one of the youngest Olympians ever to fail a doping test. What's your take on how this could have happened?
It is not conceivable that such a medication would have been prescribed to a 15-year-old for legitimate medical reasons – myocardial ischemia is unheard of in normal 15-year-olds, let alone an extremely athletic superstar. And, I have seen no claims that she took it for legitimate reasons – there are no reports of her having applied for a medical exemption for a prohibited substance. So we can assume that if the reports of her adverse analytic finding (positive test) are true, she was taking it for performance enhancement, not medical purposes.
In that context, it is difficult, if not impossible, to conceive of a 15-year-old independently researching, sourcing and self-administering this unusual, rarely used medication that is prohibited by WADA in order to boost her performance capacity. Of course someone else has to be involved. The question is how far up the hierarchy of the Russian sport system that involvement goes.
What do you think of the Court of Arbitration for Sport (CAS) ruling?
The CAS ruling this week does not deal with the merits or substance of the case; it is strictly procedural.  They have ruled that she should be allowed to compete pending the outcome of the investigation of the merits of the case, which would include B-sample analysis and hearings in which involved parties can present evidence to the anti-doping agency and international sport federation with jurisdiction.
So, Valieva can skate in Beijing and, if she wins, whether she gets to receive or keep her medals will depend on the future outcome of a process that includes further investigation, hearings and possibly administration of sanctions.
In my opinion, if she is eventually found guilty of an anti-doping rule violation that occurred two months ago, then she should be suspended and any medals won in Beijing should be rescinded.
However, anti-doping agencies (ADAs) and international sport federations (ISFs) – not to mention the Court of Arbitration for Sport, to which the rulings of ADAs and ISFs can be appealed – have wide leeway in regard to sanctions for anti-doping rule violations (ADRVs), including administration of simple warnings with no significant penalties. I think such leniency should be reserved for cases where there is iron-clad evidence that the athlete was an unwilling and uninformed dupe of others manipulating them; but sanctions should then be administered to those parties – and that is not always the case.
KPE