Federal government renews $15 million in funding for Toronto's booming regenerative medicine cluster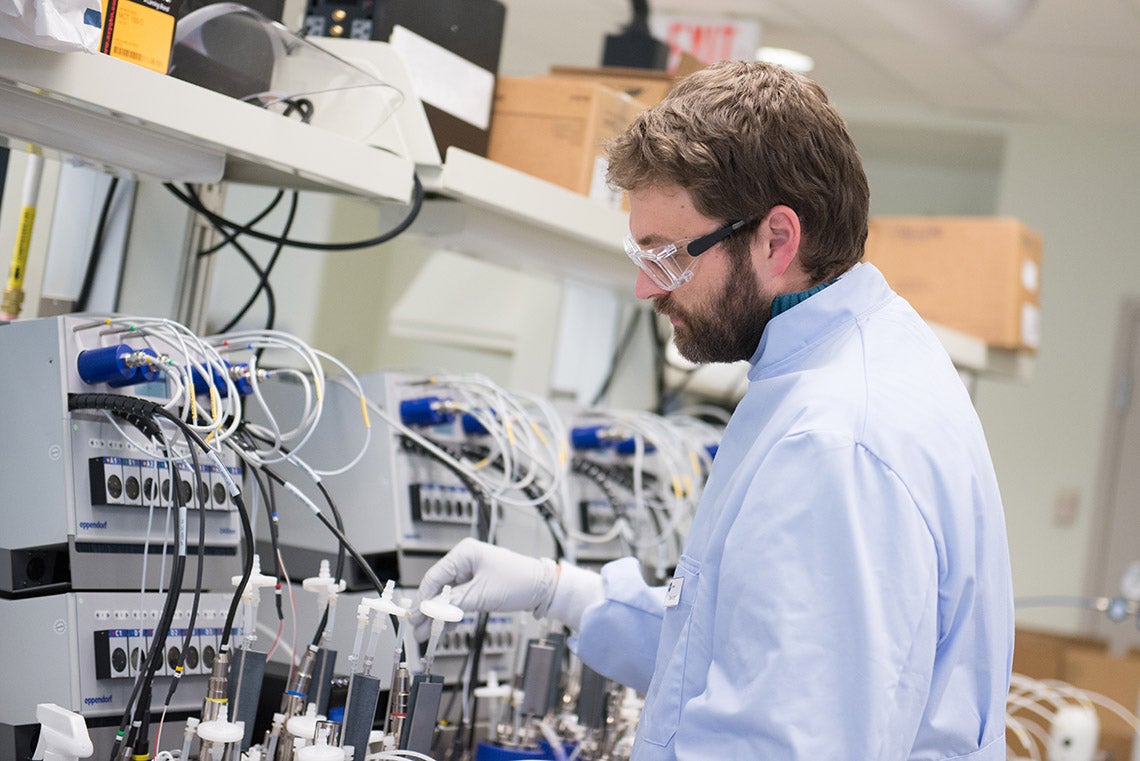 The federal government is renewing $15 million in funding for the commercialization heart of Toronto's growing regenerative medicine community.
Announced today by federal Science Minister Kirsty Duncan, the funding for the Centre for the Commercialization of Regenerative Medicine (CCRM) will be delivered through the Networks of Centres of Excellence (NCE) program.
"We are grateful to many groups…for their show of faith that our bold vision for the next five years will continue to deliver measurable impacts," said Michael May, president and CEO of CCRM.
The centre, which has the support of the University of Toronto as its institutional host, is a leader in developing and commercializing regenerative medicine technologies and cell and gene therapies.
 "The University of Toronto has been pleased to support CCRM for the last seven years and we are delighted that its funding will continue with this new grant from the NCE," said Vivek Goel, U of T's vice-president of research and innovation.
CCRM opened in 2011 thanks to $15 million in funding from NCE and support from its industry and academic networks, building off the 1961 discovery of pluripotent stem cells at U of T by biophysicist James Till and hematologist Ernest McCulloch.
In the decades since Till's and McCulloch's discovery, regenerative medicine has emerged as a promising approach to disease prevention and treatment by harnessing the power of stem cells to repair, regenerate, or replace damaged cells, tissues, and organs affected by disease.
Globally, the market for regenerative medicine is estimated to be worth US$36 billion and is forecasted to grow to US$49.4 billion by 2021, CCRM noted in a news release.
Located at MaRS, CCRM is clustered with the Ontario Institute for Regenerative Medicine and Medicine by Design, a U of T initiative that brings together university and hospital researchers from a variety of disciplines, as well as the Centre for Advanced Therapeutic Cell Technologies (CATCT). This fall, CCRM and the University Health Network will also open a facility for delivering cell and gene therapies.
Together, they are helping to create an emerging global regenerative medicine powerhouse populated by biotech startups, multinational corporations and hospital and university researchers clustered in Toronto's Discovery District.
The university community has benefited directly from CCRM's presence and helped raised Canada's global profile in the booming regenerative medicine field, Goel said.
"We look forward to continuing our partnership role as CCRM positions Canada as a global leader in cell manufacturing, while also launching companies and creating new jobs," he said.
To date, CCRM has supported the launch of six successful companies, including at least three with U of T connections: BlueRock Therapeutics, ExCellThera and Avrobio, which was recently listed on the Nasdaq stock exchange.
With this new NCE funding, CCRM said it will launch more new companies, scale emerging companies and attract existing companies to help capitalize and grow Canada's regenerative medicine cluster.
NCE, an initiative of the Canadian Institutes for Health Research, Natural Sciences Engineering Research Council and Social Sciences and Humanities Research Council, currently funds 40 networks and centres through its suite of programs, which mobilize Canada's best research, development and entrepreneurial talent, and focus it on specific issues and strategic areas.
UTC