Exploring CanLit's relationship to the land, Indigenous resurgence, racialized groups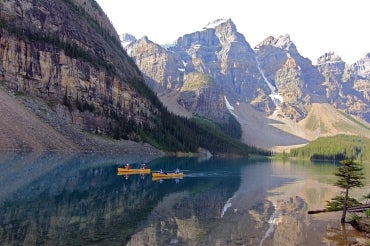 When conference organizers put together a lineup of storytellers, poets and novelists to explore the relationship of Canadian literature to the land, Indigenous resurgence and racialized groups, it was initially billed as a Canada 150 event.
But with the distinguished academics and writers speaking at the U of T conference over the next few days, it's only a matter of time before the discussion turns toward the heated debate over "cultural appropriation," organizers say.
"It's a very important issue for many of us who were around in the '90s, and it feels like we're revisiting those days and realizing that there's still a lot of work to be done and not just for people to understand what appropriation means," says conference organizer, Smaro Kamboureli, a poet, professor and Avie Bennett Chair in Canadian Literature in the department of English at U of T.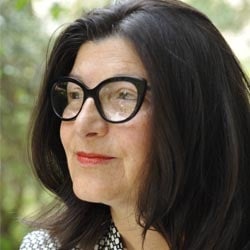 "When we were planning the conference, this was not an issue as such, but I'm pretty sure the issue will come up because a lot of people who were part of the conversations over the past two weeks are going to be at the conference. It's in the mind of everyone who is in the field of Indigenous and Canadian literature so I'm sure we'll be talking about it." 
The conference, named Mikinaakominis TransCanadas: Literature, Justice, Relation conference, starts today at U of T, running until May 27. Co-organized by U of T and the University of Calgary, it brings together writers – storytellers, poets, novelists, creative non-fiction writers, critics and interdisciplinary practitioners – to talk about Canadian literature's relationship to the land, Indigenous peoples, and Black, Muslim, Asian and other racialized groups. 
Speakers include: Nisga'a writer Jordan Abel, who is one of the nominees for the 2017 Griffin Poetry Prize; U of T's Lee Maracle, a poet and author, who Kamboureli describes as one of the most important Indigenous authors in the country; Canada's parliamentary poet laureate and U of T English professor George Elliott Clarke; writer and director of U of T's Women and Gender Studies Institute, Rinaldo Walcott; Ghanaian academic and literary critic Ato Quayson, who is a University Professor in the department of English and director of the Centre for Diaspora and Transnational Studies; Japanese-Canadian poet Roy Miki, who was a leader in the Japanese redress movement; and artist and novelist SKY Lee who will be reading from a the newly-released edition of her award-winning book, Disappearing Moon Café.
Kamboureli (above) launched the TransCanadas conferences in 2005. It is an initiative to bring together writers and interdisciplinary practitioners to create a sense of community and a dialogue between Canadianists, she says.
In a way, it would be fitting if discussion over appropriating other people's cultures comes up at the conference. Kamboureli had hoped that this year's attendees and speakers would focus on developing decolonizing practices in the public sphere and humanities.
"What does it mean to celebrate Canada 150 when we live in a settler culture?" says Kamboureli. "In all honesty, I can't go out there and celebrate Canada 150 without being mindful of the irony of that celebration and what it means for the Indigenous peoples of this land."
UTC