The Ethics of Architecture: Mark Kingwell launches U of T-Oxford book series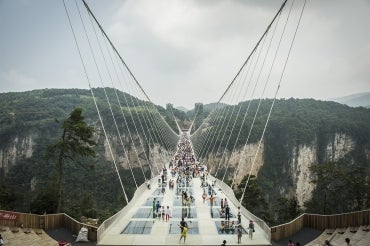 Architecture is a part of daily life that often gets overlooked.
From a simple doorknob to spectacular feats of engineering, such as the 430-metre Zhangjiajie skywalk bridge in China's Hunan Province, the built environment reflects and responds to societies' values.
It also raises questions about aesthetics, technology – and ethics.
In The Ethics of Architecture, Mark Kingwell, a professor of philosophy in the University of Toronto's Faculty of Arts & Science, looks at architecture's ethical implications and whether building designers should serve the community as well as clients. That includes exploring "the professional obligations of architects," considerations in the field about the common good and the notion of architecture as a collective undertaking.
The book, the first in a series published by University of Oxford Press in partnership with U of T's Centre for Ethics, comes as the world grapples with a global health crisis. And, as Kingwell writes in the preface, world-historical shifts and disasters, especially those related to public health, have often shaped physical structures in cities and beyond.
"There is a long history of architectural innovation driven by human frailty," Kingwell writes, citing sewage systems, indoor plumbing, heating and vertical density, among other examples.
Like others who have wondered whether the pandemic recovery will usher in positive changes, Kingwell also asks what "utopian opportunities" for architecture lie ahead to create more equitable societies.
Called "Ethics in Context," the book series pledges to explore "the ethical dimensions of interesting, provocative, and timely questions" in a way that is both scholarly and accessible.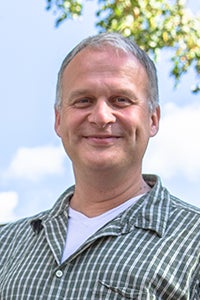 It is the brainchild of Markus Dubber, a professor of law and criminology in the Faculty of Law and the director of U of T's Centre for Ethics.
He says the series – like the centre itself – aims to position itself itself at the intersection of academic research and public discourse.
"The inclusive, interdisciplinary vision of ethical inquiry that characterizes the Centre for Ethics lent itself to the establishment of this series," Dubber says.
The second instalment in the series will look at the ethics of racial humour, and is written by Luvell Anderson, an associate professor of philosophy at Syracuse University who specializes in the philosophy of language, race and aesthetics.
As for Kingwell, he uses The Ethics of Architecture to address serious scholars of ethics as well as general readers with an interest in the built environment and how cities work – or don't.
His observations are timely given that more than half of the world's population lives in cities, with the number expected to grow to 68 per cent by 2050.
Since Kingwell's book was first in the series, he says it can be seen as a "sort of keynote" that is intended for specialist readers and a lay audience alike.
"It feels more like an advanced seminar with smart people from various disciplines, plus some auditors," Kingwell says.
"You can't take anything for granted, so no exclusionary jargon or inside terminology is allowed," he says. "But the material has to be meaty enough to reward serious interest."
Philosophy