Engineering Research Day showcases the role of engineers in addressing sustainability issues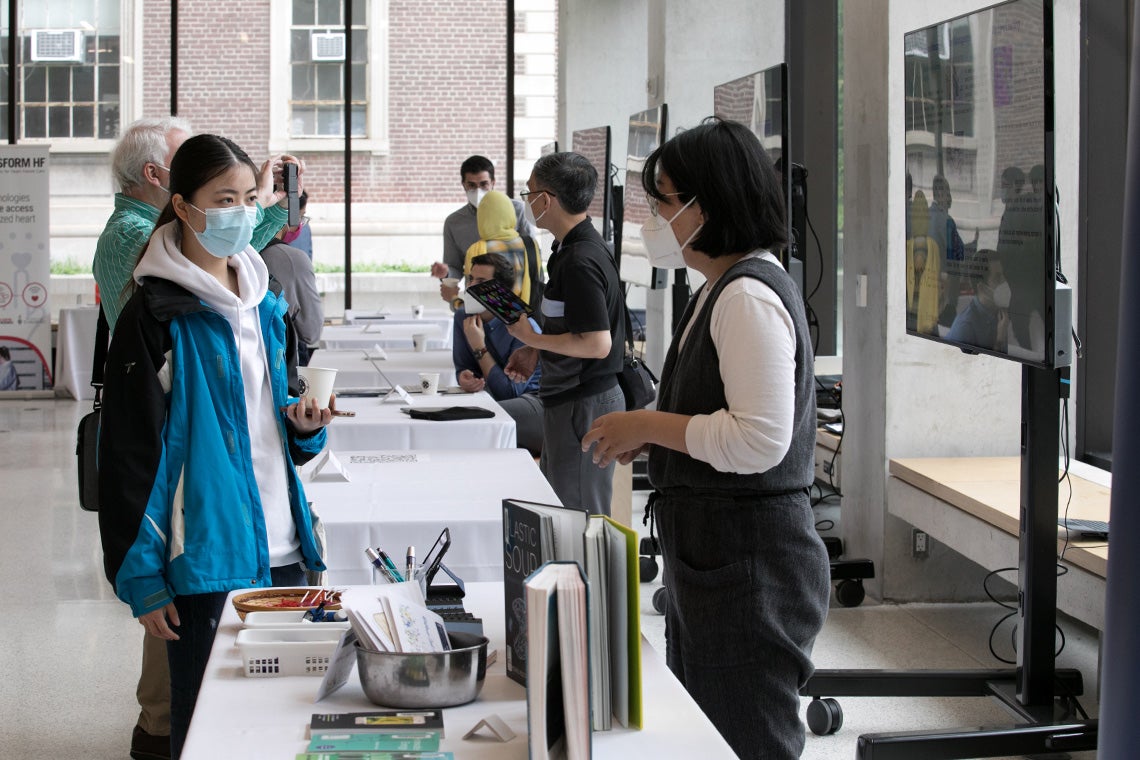 Students, alumni, faculty members and industry professionals recently came together to highlight the impact of innovative research and collaborations happening across the University of Toronto's Faculty of Applied Science & Engineering during the second annual Engineering Research Day.    
This year's theme – Building a Sustainable Future – spotlighted the unique role of engineering professionals in designing solutions to address everything from climate change and transportation to health care and beyond.  
"The engineering skill of being able to identify, unpack and solve a problem is our 'secret sauce,'" said alumna Sandra Odendahl during a fireside chat with Chris Yip, dean of U of T Engineering.  
Odendahl is senior vice-president and head of sustainability and diversity at BDC, a bank that supports small and medium-sized businesses. In helping to open the event, she shared how she was able to combine her engineering education and background in environmental impact assessment to tackle sustainability, equity and access issues in the financial sector. 
The event also featured a second fireside chat with alumna Laura Burget, co-founder of Three Ships Beauty, as well as four panel discussions on the various intersections between engineering and sustainability.  
Many of the questions raised throughout the day focused on the challenges facing sustainability initiatives, including how to change consumer behaviour, how to educate the next generation of engineers in a shifting landscape and how to ask the right questions when designing sustainable solutions.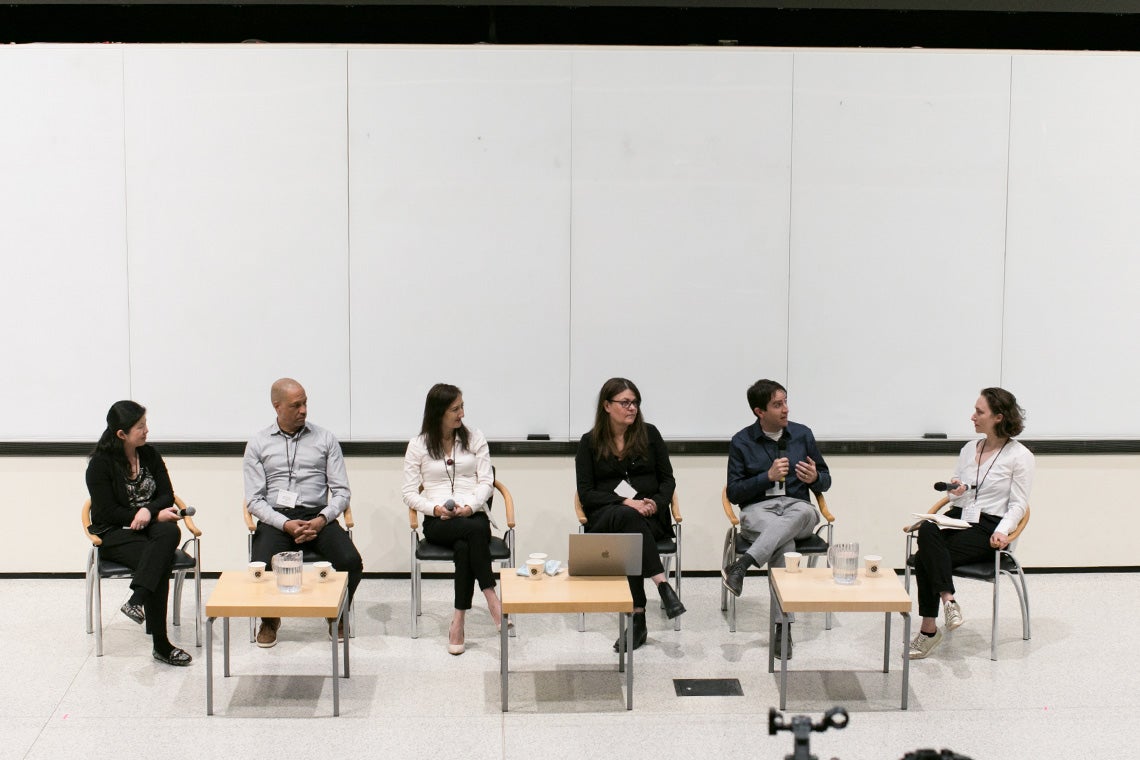 Engineering Research Day featured four panels on the intersections between engineering and sustainability, including "Climate Positive and Sustainable Campus" (photo by Dewey Chang)
During the day's final panel – Climate Positive and Sustainable Campus – the conversation shifted towards the idea of learning how to learn, and how that thought process could be applied to building sustainable buildings and spaces.  
"We need to constantly be rethinking what it is that we are designing, who we are designing for, where we are designing," said alumna Priscilla Chew, principal of Purpose Building, Inc., which develops sustainable operational solutions for its clients. 
While last year's event was fully remote, this year's programming was hybrid – both in-person and online attendees could engage with research institutes such as the Centre for Analytics and Artificial Intelligence Engineering (CARTE), the Southern Ontario Centre for Atmospheric Aerosol Research (SOCAAR), the Institute for Water Innovation (IWI) and the Centre for Global Engineering (CGEN) to learn more about the collaborations and investigations happening across engineering disciplines.  
"Engineering Research Day is a great opportunity to see the breadth and depth of the sustainability research and boundary-pushing education happening across our Faculty," says Yip. 
"From new ways to harvest and store energy from the sun and wind, to cleaner, more efficient engines that can run on biofuels, to designing better ways to move people through cities, the event illustrated how our students and researchers work well beyond the borders of our campus to create a brighter future for all." 
Engineering