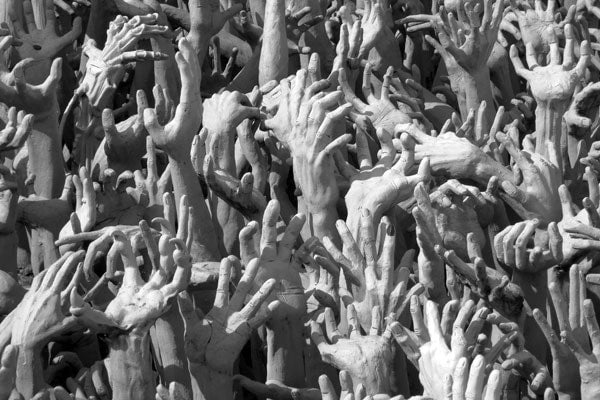 Engaging global communities in HIV research
Community-based research – it's a collaborative approach that actively includes groups of people who belong to a particular community or who have expertise in an area of community life to participate in a study as co-investigators or advisors.
"Community-based research recognizes that people and communities have tremendous lived experience that can help researchers understand what questions to ask, how to ask them, and which methods to use," says Assistant Professor Dan Allman of the University of Toronto's Dalla Lana School of Public Health. The School was an early adopter of this approach, particularly with respect to HIV, where researchers made sure to involve people living with HIV or people at risk of HIV infection.
"Community-based research can also help us access hard-to-reach and vulnerable communities and help translate the knowledge gained from research back to communities," Allman says.
Allman published a paper, "Improving Ethical and Participatory Practice for Marginalized Populations in Biomedical HIV Prevention Trials: Lessons from Thailand," in the June 20 issue of PLOS ONE that emphasizes the importance of continuing to tailor how researchers apply community-based approaches in global settings.
Working with researchers based in the U.S. and Thailand, the team interviewed policymakers, advocates and community workers in Thailand to find out how HIV prevention trials could be more participatory and more ethical.  They analyzed standards of prevention and informed consent with a goal to improve guidelines for HIV prevention research to make research safer, and provide more public good.
Allman says that much can be learned from Thailand's HIV community.
"In the past, entire HIV research trials were shut down because research participants felt they were duped by researchers," says Allman, noting that stakeholders in Thailand tend to be very community-minded, and that Thailand's HIV community is very knowledgeable and generous with that knowledge.
In the study, Allman found that in order to improve HIV prevention trials in Thailand, more attention is needed to ensure greater community involvement and inclusion.
"The study's findings are relevant to the Canadian setting too, given the country's multicultural mosaic," says Allman, adding that as leaders in community-based research, public health researchers in Canada uniquely celebrate cultural diversity.
"The lessons learned from this global health research are applicable here at home too where marginalized populations — such as gay, bisexual and other men who have sex with men, injecting drug users and Aboriginal peoples — continue to be disproportionately impacted by HIV."
Nicole Bodnar is a writer with the University of Toronto's Dalla Lana School of Public Health.