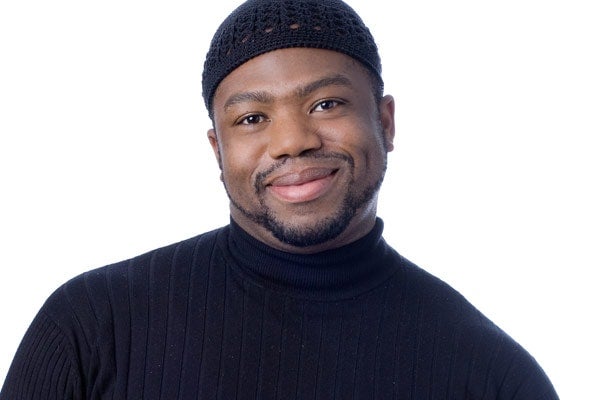 Is an end to AIDS-related deaths possible?
U of T assistant professor of nursing LaRon Nelson weighs in
World AIDS Day is held on Dec. 1 each year. It's an opportunity for people worldwide to unite in the fight against HIV, show their support for people living with HIV, commemorate people who have died and celebrate victories such as increased access to treatment and prevention services. World AIDS Day was the first ever global health day. Held for the first time in 1988, it's become one of the most recognized international health holidays. The day is also a chance for public and private partners to spread awareness about the status of the pandemic and encourage progress in HIV/AIDS prevention, treatment and care in high prevalence countries and around the world.
LaRon Nelson is an assistant professor with the Lawrence S. Bloomberg Faculty of Nursing. His program of research focuses on the prevention of HIV and other sexually transmissible infections among socially marginalized groups within African and African Diaspora communities, including teenage parents and men who have sex with men (MSM). In July, Grand Challenges Canada awarded Nelson a grant through the Canada Rising Stars in Global Health initiative. He is using the award to fund his project, Kumasi & Accra Project to Prevent AIDS (KAPPA): A social network-based intervention to prevent HIV among men who have sex with men, which is aimed at reducing HIV transmission in Ghana by using social networks to reach men most at risk for infection, yet least visible and among the most difficult to access and engage in HIV prevention services.
Q. The first cases of AIDS were reported 30 years ago. As a global health problem, where are we with HIV/AIDS today?
A. We know more about it and we've made some dramatic improvements in how many people have become infected annually, at least in some parts of the world. But I think there's still a long way to go. There's been a lot of focus on behavioural intervention: getting people to use condoms more consistently, reduce their number of partners and, more recently, trying to get people to get tested for HIV and manage their viral loads as a way to decrease transmissibility. But I think our focus on the behavioural has limited our ability to make more dramatic in roads into the epidemic. I think there may be other things we haven't explored, such as how the stresses of inequitable social processes impacts people's physiology and increases their vulnerability to HIV. We've been trying to explain HIV by saying people are doing the wrong thing and that's why they're getting it, but that argument is falling part. I think we've made traction with the behavioural paradigm argument, and now we've gone on to the biomedical model. There's merit in that, but there are other explanations we have not given enough attention to, including some social determinants as potential explanations.
Q. This year's World AIDS Day theme is Getting to Zero. Do you think an end to AIDS related deaths is achievable?
A. Yes… in the long term, it's achievable. But only if we're willing to also intervene in other areas that impact people's lives. The fact that they may have an AIDS-related death is not just that they have been diagnosed with HIV, but other things like stigma, political and economic oppression, discrimination, access to health care and quality of care also impact people's health outcomes. If we, as a global community, are willing to address all these relevant issues that come together to impact HIV morbidity and mortality outcomes, then I think we could get to zero. But we can't get to zero if we just focus on the pill and the body because that's not true with any illness.
Q. What is the focus of your research?
A. My research is really focused on preventing HIV, other STDS and related mortality among socially marginalized groups in African and African Diaspora communities. I'm particularly interested in African people and African descendants – whether they live on the continent of Africa or were born in North or South America. I'm interested in how to promote health within the African communities that exist all over the world.
My research focuses on two groups: adolescent parents, who are a socially marginalized group in many places around the world, and how their co-parent status influences their sexuality and decision-making; and men who have sex with men, which I say instead of gay men because there are men who have sex with other men but who don't identify as gay – people's identities are important. So I'm looking at a variety of ways to address prevention needs.
As a nurse, I'm always drawn to the clinical. But my research approach is not strictly clinical; it also looks at structural issues that influence people's health or their health seeking behaviours, and behavioural issues that might impact people's health behaviours. It's a multi- level look at the social, behavioural and biomedical and how those things can be harnessed to enhance prevention within these communities.
The study I'm doing now in Ghana looks at social networks and how we can utilize them to disseminate prevention technologies to people: messages, medicine, counselling or whatever might be needed. It takes a strength based approach, looking at how we can use what people already have and will still exist when we leave.
I also look at religion and spirituality as a cultural asset among African people and how we can utilize faith-based institutions, rituals, customs and values to promote health among them. Much of how HIV prevention-related messages are disseminated is via modalities that require active cognition. That is, people have to first hear a message, comprehend it, process how it may apply to their lives and then figure out how to logistically incorporate it. I do not believe that this is the only way or even the best way to transmit messages to people. I think of churches as sites where messages are transmitted all the time, but in ways that are not necessarily cognitive, like through music. So we haven't fully explored other ways that go beyond just feeding people information, which to date has had an important but limited effect on advancing HIV prevention.
In addition, some research I'm doing in the United States looks at structural issues. How do different municipal level structural factors influence HIV incidence and HIV outcomes among black men who have sex with men? I think that gets back to my earlier comment about social inequalities and how those generate chronic stress for people who live in those conditions; and how that alone, aside from behaviour, might actually increase someone's susceptibility to HIV.
Q. Why is it important to have World AIDS Day?
A. I think it's important to remember a lot of people have done a lot of work, have fought, and have died to try to find a solution to HIV. It's important we don't forget those folks who we stand on – who my research stands on – and their sacrifices. We also can't forget that it's still relevant: people still get it, people live with it and there's still discrimination. I think World AIDS Day helps celebrate the advances we've made and calls attention to where we still have gaps and opportunities to do better work. Otherwise, there's a risk it could become a passing interest.
There's something very powerful and necessary about calling attention to it. We haven't found the answer. We haven't found the cure. For the people who do research in this field, it's always present, but in the larger community, people aren't thinking about it every day. For us, it's our job; and for some of us, it's our life. So without World AIDS Day, it could get forgotten. But for the people who don't think about it the other 364 days of the year, they remember and that impacts what initiatives they vote for and their health care seeking behaviours in a way that may not happen if we didn't have a time that called attention to the illness.
Q. In your opinion, what is the most important step to achieving "zero new HIV infections, zero discrimination and zero AIDS related deaths"?
A. I think we have to find a way to put people around the world who have been disproportionately suffering the burden of this illness in charge of finding the answer. I really think this monopoly – and this is hard for me to say because I guess I'm a part of it – but this Western monopoly on HIV research in other countries has stalled progress. We have advances, but it would be unheard of for researchers from Africa or India to say they're going to come to Canada and solve our problems. It would be laughable.
Yet the reverse doesn't happen when we go to these other places. We're in charge because we have the resources, but the ideas that we take are usually ideas that were nurtured in North America, not Ghana or India. We can still do work that way, but there will always be a limit because we have not lived their experiences. To really get to zero, we have to get people in the countries that are most impacted to be the leaders. We have to move over and be willing to let other people take the lead on this and then be willing to seriously consider their ideas rather than disregard them because they're s not consistent with our public health theories and explanatory models. I think that's hard to do. It's hard for people to accept. But I think it's the only way.
The work that is being done needs to continue, but the monopoly has to be stopped. We have to work with communities and provide them with the resources they need so they can address HIV and related issues the way that they know best to do. I believe that communities can figure it out, but they can't do it without financial support. There needs to be a more deliberate effort to put people in marginalized communities or the communities most impacted by HIV at the centre, not just as research subjects or recruiters or community advisory board members, but as the scientific leaders to guide the research in their communities. That's the one thing we haven't done yet.