Dr. Hans Messner was a pioneer in stem cell transplantation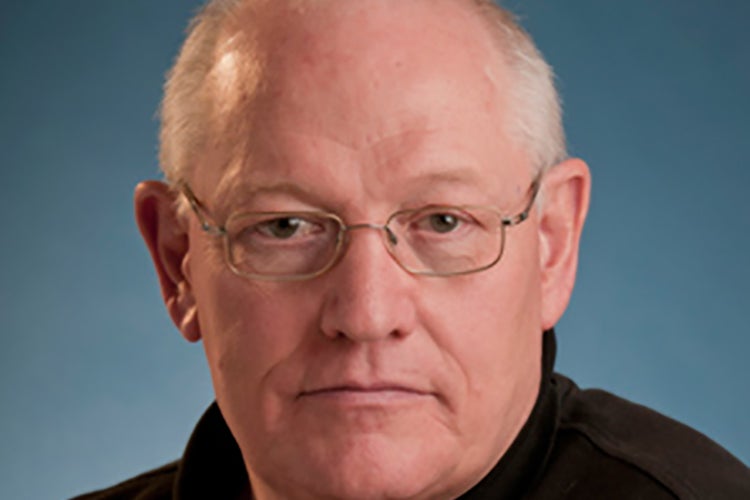 (photo courtesy of University Health Network)
Professor Hans Messner, a physician who pioneered stem cell transplantation at Princess Margaret Cancer Centre and helped thousands of patients during his nearly 50-year career, died at the centre on Tuesday.
A professor of medical biophysics, Messner completed his PhD at the University of Toronto under the mentorship of Professor Ernest McCulloch. His early research focused on studying the "mother" cells that give rise to all other blood cells. Messner was part of McCulloch's team that began to explore the potential benefits of bone marrow transplants for the treatment of patients with leukemia.
In 1976, Messner completed his first bone marrow transplant in which he transplanted stem cells collected from a matching donor to the patient to suppress the disease – in this case leukemia – and restore the patient's immune system. The procedure is formally known as an allogeneic transplant.
He went on to become a leader in the field of bone marrow transplantation. He developed and served as the first director of a clinical transplant program at the University Health Network's Princess Margaret Cancer Centre (which was then called the Princess Margaret Hospital or PMH) and held the position of director of the Bone Marrow Transplant Centre until 2006. He was also a senior scientist at the Ontario Cancer Institute.
He was the founding president of the Canadian Bone Marrow Transplant Group and was a member of an expert working group that developed the Canadian Standard for Transplantation of Cells, Tissues and Organs. He also served as director of PMH's Philip S. Orsino Cell Therapy Facility, where he developed the regulatory systems, supervised the facility construction and directed early clinical phases. 
In 2007, Messner received the Canadian Blood Services Lifetime Achievement Award for being a pioneer of allogeneic bone marrow and stem cell transplantation in Canada.
Last year, he was presented with the American Society for Blood and Marrow Transplantation Lifetime Achievement Award, which recognizes people who have made continuous clinical and scientific contributions to the field.
In June, Messner reflected on his almost 50 years at the Princess Margaret as he inspired thousands of cyclists with a heartfelt message at the start of the annual Ride to Conquer Cancer, a fundraising event in which he was a rider for 10 years on his beloved "Heme Team."
Earlier this month, the stem cell transplantation program was renamed the Messner Allogeneic Transplant Program to honour his legacy.
Although Messner said he was retiring after 44 years, he never really did. In his final weeks, despite increasing frailty, he continued to come to work to consult with and advise his colleagues.
When one teased him saying, "I guess you're never going to retire," his reply was: "Might as well keep going!"
Funeral arrangements are still being finalized.