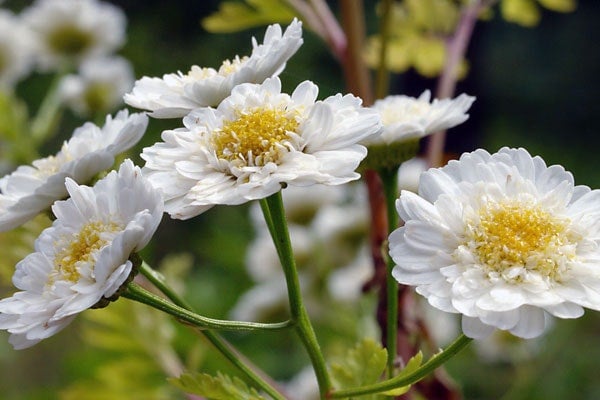 A doctor's take on alternative medicine
Dr. Mel Borins wants to you to be healthy and he wants you equipped with more than just your family doctor's orders.
A family physician and associate professor of medicine at the University of Toronto, Borins is a leading expert in health and wellness who has advocated evidence-based, alternative medicine for decades.
He recently released A Doctor's Guide to Alternative Medicine: What Works, What Doesn't and Why as a resource for people wading through the mass of confusing and often conflicting information about alternative medical treatments.
"All too often misinformation, conflicting opinions and half-truths about alternative medicine and practices make it difficult for doctors and confusing for patients when trying to decide on safe and effective alternative options," says Borins. "My book is meant to be a guide for the curious consumer and an education resource for medical practitioners eager to supplement their conventional training."
Alternative medicine, Borins says, is no longer really alternative, it just hasn't been integrated into classical medical information and training and is therefore considered "alternative." Doctors have been trained to evaluate things from a scientific perspective, Borins says, pointing to randomly assigned double-blind controlled trials as the gold standard for approving a course of treatment.
"Many of the alternative approaches don't have that kind of scientific support backing them, even though some of these treatments – herbs and acupuncture – have been around for thousands of years," says Borins (pictured at right). "For example, people in traditional societies often rely on traditional healing and folk medicine.
"Much of it hasn't been scientifically proven, which doesn't mean it doesn't work, it just means it hasn't been proven by the standard that we as medical doctors go by."
Borins became interested in alternative medicine during a trip to Kashmir, India, shortly after his friend Jack was overcome with incapacitating back pain. And it wasn't the first time this had happened. Borins would later learn Jack was regularly treated by a chiropractor to fix his "tricky" back. But at the time Borins, a medical doctor at the height of his training, found himself helpless.
"I remember thinking that after all those years of medical training, without drugs and therapy equipment, I can't do a single thing to help my friend," says Borins.
The man would later be treated by a local healer in Kashmir who placed his knee on the injured man's back and with a single thrust, realigned his spine and relieved his pain. At that moment, says Borins, he realized there was more to healing than medical school had taught him. But, over the past decade, he's noticed other people's attitudes changing as well.
"There's certainly a lot of scientific evidence that supports alternative medical practices and the general public is becoming more comfortable using many alternative approaches to treatment," he says.
"There's a lot out there on the internet and a lot of people claiming miraculous results with some pretty surprising treatments, so a little scepticism is only natural. But people should discuss their case with their family doctor and go to practitioners who are regulated by the government. They should then talk to their family doctor about their prescribed care and confirm that it won't interfere with the family doctor's care."
Based on a series of evidence-based reviews on alternative medicines and therapies Borins wrote for the Canadian Journal of Diagnosis, the book covers a wide range of topics, from support for the use of echinacea and zinc glutamate in treating the common cold to evidence that vitamin D is an effective supplement for people who are not getting enough natural sunlight. Patients have also found relief for various ailments using more "exotic" plants and herbs such as red clover, feverfew, horse chestnut seed extract and black cohosh, says Borins.
"Feverfew, a relative of the common daisy, has a rich history of folklore and stories, and historically it has been used to prevent severe headaches, stimulate appetite, regulate menstruation and relieve muscle cramps," he says. "Ginseng has long been hailed for its effective healing properties in humans."
Just what are the facts about ginseng's efficacy as a medicine?
"Herbalists classify ginseng as an adaptogen, a term that refers to the body's ability to cope more effectively with stress," says Borins. "Herbalists believe that adaptogens generate a substance that brings the body back into balance and exerts a normalizing influence, neither over-stimulating nor inhibiting any of the body's normal functions."
In the end, says Borins, he's hoping the new book will be a guide for medical professionals and the general public who are considering alternative medical approaches that have some science supporting their effectiveness.
"The book should clarify misconceptions associated with alternative medicine and encourage the wary to see if alternative approaches are right for them."