Digital generation: U of T researchers work with UN to support children's rights online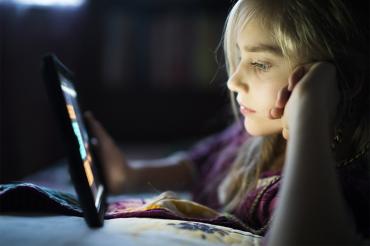 Researchers at the University of Toronto's Faculty of Information are holding a series of workshops with children to better understand how they use digital technology – information that will be shared with the United Nations as it looks to update its Convention on the Rights of the Child for a digital world.
The workshops, held tomorrow and Wednesday at the Faculty of Information, will see participants aged 10 to 18 sharing their thoughts and engaging in interactive activities like drawing pictures, voting in polls and filling out surveys. Directed by Associate Professor Sara Grimes and Professor Leslie Shade, the consultation is focused on issues like online privacy, identity, freedom of expression and equality. 
Grimes says she's particularly concerned with the practice of banning children from online spaces to "protect" them – children have to be at least 13 before they can create a Facebook account or start a YouTube channel – rather than finding better ways to support their rights and presence in the digital realm.
"Not only do many kids ignore these age restrictions, their parents will often allow them to do it because they think the bans are silly or unnecessary," says Grimes, who is the director of the Knowledge Media Design Institute (KMDI).
The problem? When kids ignore the rules, they have no legal rights.
"Kids' content can be removed, their accounts suspended and their complaints ignored because they are not officially allowed to be there," says Grimes, who sees a growing gap between regulatory policies and user practices. "Rules like not allowing kids to upload content to YouTube, or turning off the comment function on videos featuring kids, results in a big loss in opportunity for kids to engage and to achieve.
"After all, uploading a copyright-infringing cover of a Ne-Yo song to YouTube is how Justin Bieber became Justin Bieber."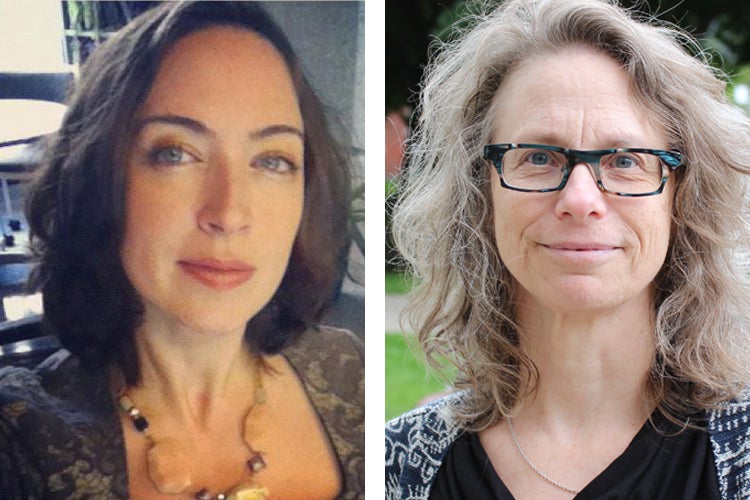 Grimes and Shade (left) boast considerable experience and expertise in the field of children's digital rights and cultural participation. Their research includes studies on how young people develop strategies to protect their own privacy online as well as on explorations of children's "folk understandings" of the complex legal concepts and relationships they encounter when they make and share digital content.
Grimes says children and their parents are bombarded with contradictory messages about the online world. On one hand, they're told iPads are crucial tools for children learning to read and that educational apps can teach kids to code. On the other, there are ubiquitous warnings about how technology is turning kids into sedentary screen "addicts," ruining their lives and their brains.
While Grimes acknowledges there are dangers online that understandably provoke emotional reactions, she says the "fears are greatly exaggerated and the risks for encountering the types of dangers sensationalized by certain news media are quite small."
She believes that restrictions need to be balanced with children's right to freedom of expression, and that the job of keeping kids safe online is being "put on the backs" of children, parents and teachers instead of on media and internet companies, which could invest more, for example, on moderation and tracking down people engaging in abusive behaviour. She describes current practices as a form of "labour exploitation" of platform and app users, who are asked to invest significant time trying to navigate "blackboxed business processes that gird children's lives in the digital realm."
Many of KMDI's research initiatives are focused on supporting children's rights as participants and cultural producers in digital contexts. Its work expands on the Kids DIY Media Partnership, a recently completed multi-year, Canada-U.S. research collaboration on the same topic.
Kids DIY brought together academics, child advocacy groups, platform developers, media companies and public broadcasters to discuss key issues relating to children's digital media making and to collaborate on a series of related research projects.
Among its many recommendations: Terms of service contracts and privacy policies on children's platforms must not be tilted in favour of business interests, nor infringe upon or omit children's rights; that children have the same copyrights over their creations as adults; that concerns about safety and risk must be balanced with proper consideration of children's rights and autonomy; and that age restrictions should only be applied if there is a real justification for excluding children.
The workshops Grimes and Shade are overseeing are similar to others being conducted in 24 countries in partnership with the RErights project, a collaboration between 5rights, Western Sydney University and the London School of Economics. Grimes says RErights was instrumental in convincing the UN of the need for this "general comment," as the guidelines for interpretation of various treaties are known, and that its workshops are well designed and thought out. She will focus on facilitating the participation of the study's younger study participants while Shade will focus on teenagers.
Participants' written answers and ideas will be sent back to the RErights project team, which will analyze and compare them with results gathered from the other global workshops. The findings of this cross-cultural analysis will ultimately be compiled into a report to be used by the UN committee to write its general comment later this year.
Faculty of Information