David Prediger: U of T facilities manager believed 'better spaces made better students'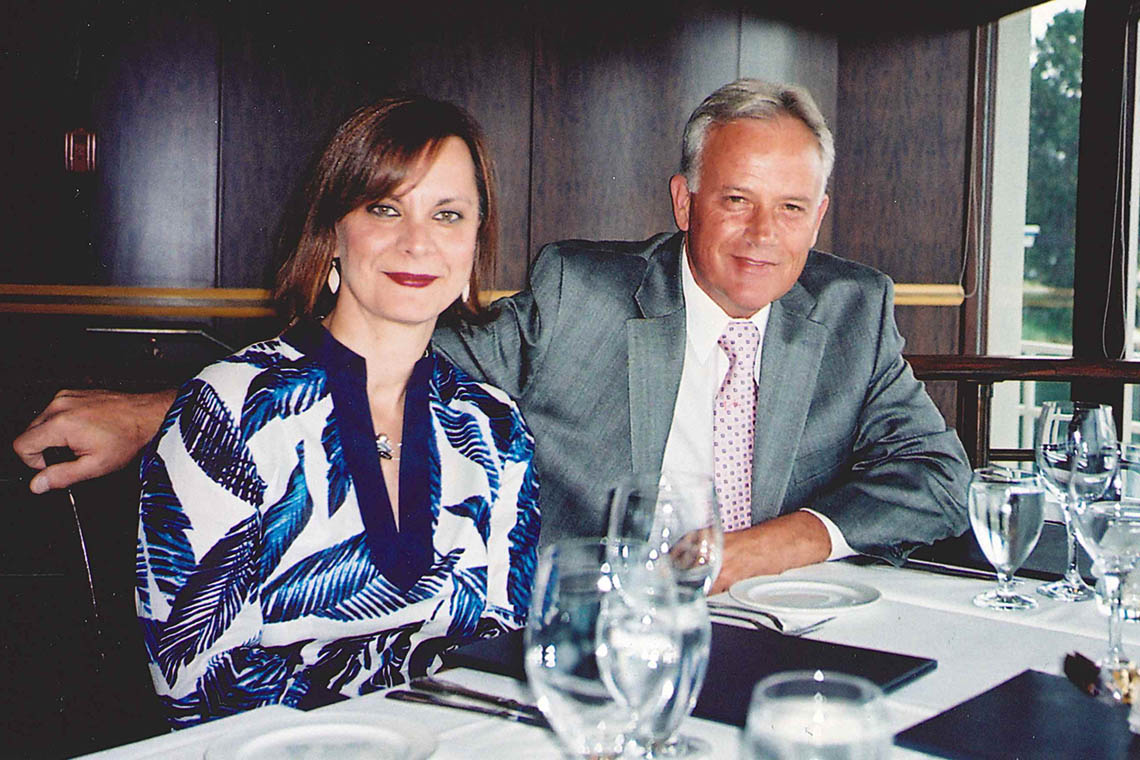 As facilities manager at the University of Toronto's Victoria University, David Prediger knew every nook and cranny of the sprawling campus. 

With responsibility for structures ranging from the old Victoria College building, which dates from the early 1890s, to the Goldring Student Centre, which opened in 2013, along with the vast grounds and gardens, the challenges of the job were intense. But Prediger saw it as a privilege to maintain the historic buildings for posterity and to ensure the newer ones provided a positive learning environment, said Ray deSouza, Victoria University's bursar and chief administrative officer.
"He was very attuned to the fact that better spaces made better students," deSouza said.

Prediger died on Sept. 22 at the age of 62, after an 18-month battle with cancer. He leaves his wife Angela Prediger, who is associate registrar at Victoria University, his mother Sheila and brother Peter.

While meticulously tending for the physical aspects of Victoria University, Prediger also engendered an intense loyalty among his staff, colleagues and contacts, many of whom became close friends because of his positive attitude, good humour, and get-it-done approach to problems.

"He was very committed to the mission of the university," deSouza said, "and he never sought the limelight but always worked in the background."
In addition to making sure the old buildings kept functioning and student residences were comfortable, Prediger also had the technical skills to ensure WiFi and computer systems were running properly.

"I would find David walking the campus at 6:30 in the morning and sometimes close to midnight, checking out the systems, the renovations, the flower beds, the security, or sometimes just enjoying the quiet atmosphere," deSouza said. "He even referred to himself as an evangelist for always improving the campus and its magnificent grounds."

Prediger was reserved, but very amiable, deSouza said.
"You became friends with him within minutes. He would develop deep and lasting friendships, whether they were personal or professional."  He was always respectful, and never said anything negative about people, deSouza said. He cared deeply about his staff, and would call them if they were ill or coping with personal issues, to inquire about how they were doing and offer assistance.

Asha Bridgemohan, manager of residence services at Victoria University, said Prediger was very welcoming when she joined the staff, and was a mentor to many people who worked there. He was a hands-on manager, who would get involved in the smallest details, including the design and colour choices when residences were being renovated. If a problem or emergency arose after hours, "when you called him, he would come in and [fix] it himself," Bridgemohan said. "He would take charge and deal with the situation and work until the very end."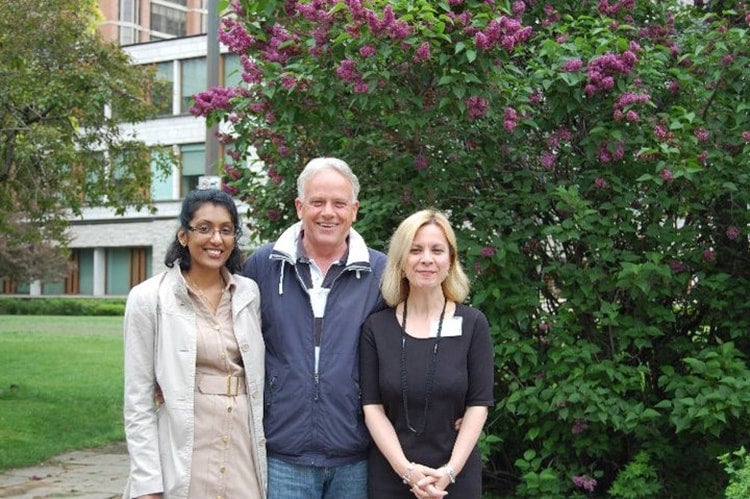 David Prediger at work, with his colleague Asha Bridgemohan (left) and Angela Prediger. 
Bridgemohan worked closely with Prediger to renovate and revitalize the Margaret Addison Hall field, a green space outside the residence that was damaged by heavy use. They would joke that after all the work they did it became a "grass museum," she said. Now when she looks out of her office window at it, she immediately thinks of Prediger and his dedication to the project.
"I will always remember the twinkle in his eye when he got excited about something," she said. "He became like a little kid."

Prediger's dedication to the university and his job was legendary, said Paul Gooch, president of Victoria University from 2001 to 2015. "David was very committed and proud of Victoria, and that showed in his attitude towards things," Gooch said. "He was always very positive. He would never say, 'Well, I'm not sure that we can do that.' It was always, 'Let's see how we can make that happen.'"

Many students come to Victoria University because it is beautiful, and it really looks like a university, Gooch said, and that was partly due to Prediger's work.
"David cared about that. He cared about it because it was an expression of the community. His knowledge of physical side of the institution was incredible."

As president, Gooch said, he was always confident Victoria's buildings and grounds were in competent, trusted hands. If there was a snowstorm or a water-main break, "I never had to ask myself if David was going to be there. You'd ask, 'How long has David been here and should he be going home?'"

Prediger was born in Ottawa, but he grew up in Burlington, Ont., after his father became an executive at the nearby headquarters of Stelco. He went to Burlington Central High School, then studied horticulture at the University of Guelph. He was an athletic young man who loved hockey, sailed and played tennis – a sport he excelled at.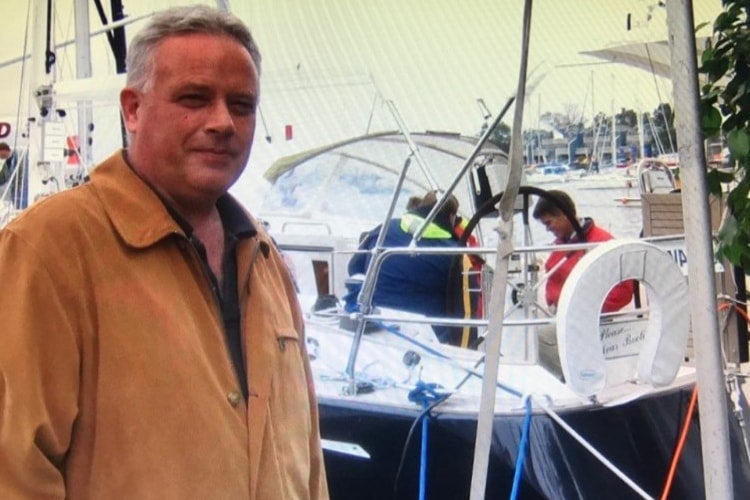 After working as a gardener, and running his own landscaping company, he joined the staff at Victoria University 27 years ago, initially working on the grounds.  Because of his work ethic and skills, he was eventually promoted to facilities manager, responsible for maintenance and housekeeping of the entire Victoria campus.

It was there that he met his wife Angela, to whom he was married for 20 years. "It was impossible to resist the easy conversation and laughter that accompanied our encounters," she said. "We both worked on the health and safety committee, [then] we had our first coffee here on campus."

Overall, he was a "man of integrity," Angela said. "He never had an unkind thing to say. His philosophy was to do what is right and good, and to be kind to others. In our 20 years of marriage, we never exchanged a harsh word, and he made me laugh every day."

About 18 months before his death, Prediger was diagnosed with cancer. "Even during his treatments he always maintained a positive attitude," Angela said. And he managed to keep a sense of humour, even in the face of his declining health. When he had to get a mask made for his radiation treatment, he asked the doctors if he could take it home and use it for Halloween, Angela said.

Many of his colleagues visited him during his illness, she said, and "they all said things like: 'You are my mentor,' or 'Thank you for giving me a job at Victoria,' or 'By your example, you always encouraged me to do better.'"
 
Even as Prediger was getting treatment, he could not take his mind off work. He would call or e-mail deSouza every day to ask how things were on campus.  His contributions to the campus will live on, deSouza said. 
"Whether it is a tree, the flower beds, the stone work, the lighting, the waterfall, David's legacy is everywhere."

Angela has set up a David Prediger Fund, with donations being used to create an award for high-performing staff.
UTC