Croatian president visits U of T, tours lab and meets students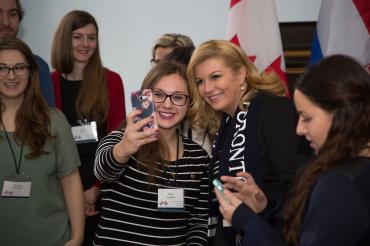 Croatia's first female president toured the laboratory of a University of Toronto molecular biologist Tuesday, making time to chat and snap selfies with local Croatian students.
Kolinda Grabar-Kitarović was shown around the lab of Professor Igor Stagljar, a renowned researcher and biochemist at U of T. The purpose of her visit was to foster partnerships with the University of Zagreb and other Croatian institutions – a mission Stagljar shares.
"I'm trying to really push the boundary of collaborations between these two universities so that we have a steady exchange of students and ideas that will lead to some cool discoveries one day," Stagljar said.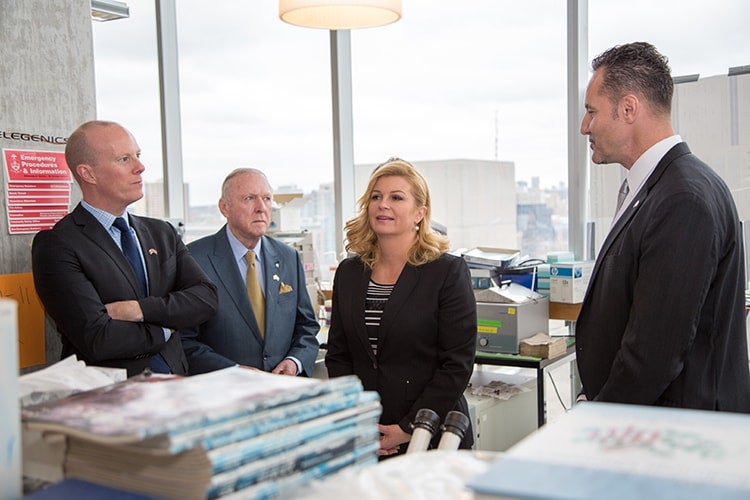 Croatian President Kolinda Grabar-Kitarović talks with U of T's VP International Ted Sargent (left), philanthropist Terrence Donnelly (second from left) and Professor Igor Stagljar (right)
Grabar-Kitarović also met with philanthropist Terrence Donnelly after whom U of T's Donnelly Centre for Cellular and Biomolecular Research is named. 
Stagljar, who graduated from the University of Zagreb and earned a PhD in Switzerland before joining U of T's departments of biochemistry and molecular genetics in 2005, said he was flattered that his home country's head of state wanted to visit his lab. 
"How many times do you get the chance to welcome the president of a country in your lab? We're thrilled, very happy. It means we're also doing great research," Stagjlar said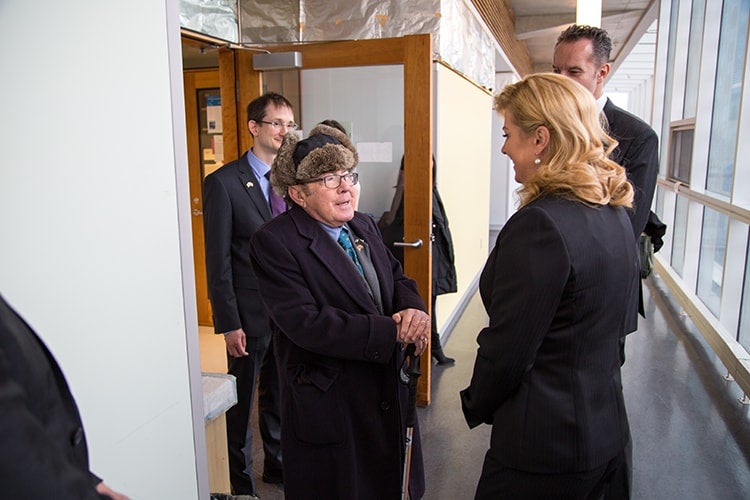 Croatian President Kolinda Grabar-Kitarović meets U of T professor emeritus Mladen Vranic
Grabar-Kitarović was "extremely excited by the world-class research and teaching ongoing at the University of Toronto," said Ted Sargent, U of T's VP International, adding that she was aware of the "seminal contributions" to science made by Stagljar and Mladen Vranic, the renowned diabetes researcher and professor emeritus.
At one point during the lab tour, Grabar-Kitarović donned a white coat and learned to stain a protein gel with the help of Stagljar.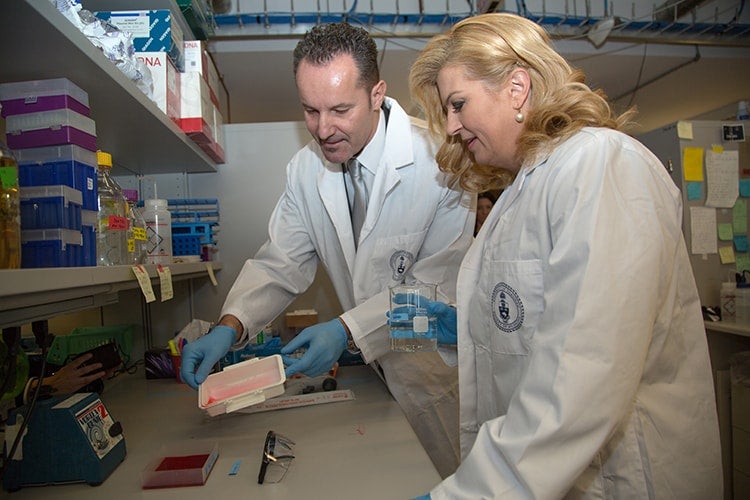 U of T molecular biologist Igor Stagljar shows Croatian President Kolinda Grabar-Kitarović around his research lab
Afterward, she and her entourage – including the Croatian ambassador to Canada – went to Simcoe Hall, where they chatted with 20 Croatian students majoring in a variety of subjects, from architecture to international relations. In a candid talk about Croatia's growing pains since independence and the challenges she faced in office, she said her country would benefit from closer ties with universities such as U of T. 
"We need your knowledge, we need your experience, and I will hope you will consider how to forge closer connections with your peers in Croatia," she said.
Her remarks hit home with Veronika Salamun, a third-year architecture student and the president of the U of T Croatian Student Association.
"You want to know that you could have potential to grow in Croatia," she told U of T News. "It felt really amazing to meet with a female role model." 
Iva Dadic, a master's student in civil engineering who came to U of T more than a year ago, said she was happy to come face-to-face with the president of her native country.
"I never met the president back home – I guess I had to go to Canada," she joked.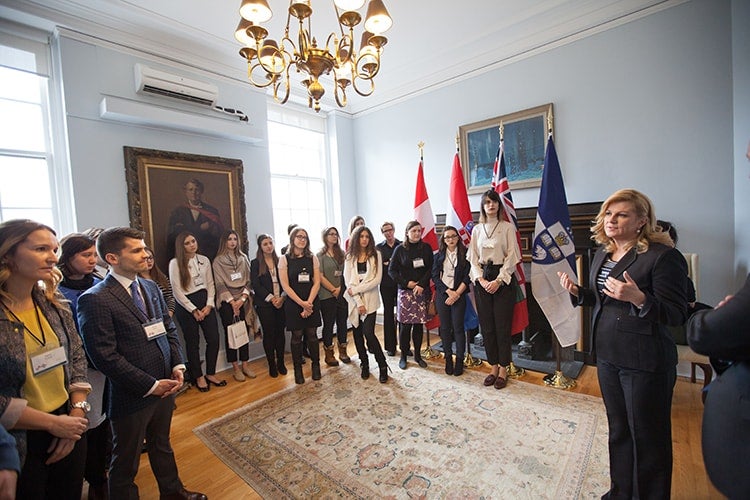 Croatian President Kolinda Grabar-Kitarović speaks to U of T students
UTC