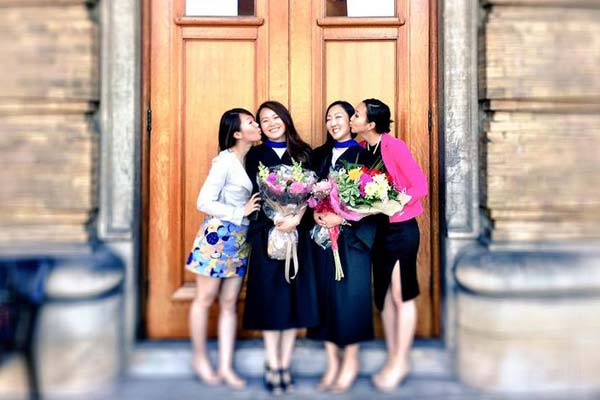 Convocation 2015: social media highlights, week one
Tweet and Instagram with #UofTGrad15 to see your posts in the live social feed
More than 13,000 students will cross the stage at Convocation Hall this month to become the University of Toronto's newest alumni.
Ceremonies began this week and already students and their expected 44,000 family, friends and mentors have been celebrating in fine style both in person and through Twitter and Instagram.
Anyone passing by the festivities on campus can watch the continually updated stream of Twitter and Instagram posts tagged #UofTGrad15 on the social media screens in Convocation Plaza. Or, view the stream online by following the hashtag online or through mobile. (View the #UofTGrad15 stream)
To inspire those who haven't yet donned their convocation gowns or seen their names flash across social media screens in the huge tent on Kings College Circle, scroll down: U of T's marketing and online communications coordinator, Sarah Khan, selected her favourite social media highlights so far from one of the University's biggest celebrations of the year.
To make your posts part of the social streams for convocation weeks two and three, include the hashtag #UofTGrad15.
Convocation ceremonies at U of T run until June 19 at the downtown campus.