'The City Where Movies Are Made': Course focuses its lens on Toronto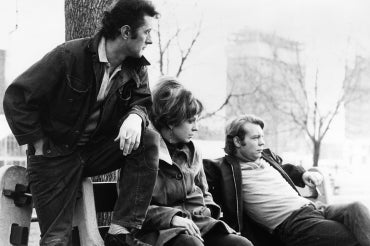 Toronto is often disguised as a major American city in film, so the history of movies that portray the city as itself is relatively humble – but that doesn't make it any less important or interesting.
Adam Nayman finds sharing that history rewarding in "The City Where Movies Are Made," his popular cinema studies First-Year Foundations course at Innis College that is part history, part film theory and part urban studies. In the course, students explore "the intersection between the city's real and reel histories," meet local directors and producers, and learn about Toronto's film festival culture.
"All movies narrate some kind of real history of the places where they're filmed or the culture they depict," says Nayman, an author, film critic and the course's instructor at the Cinema Studies Institute. "Even if they end up distorting it, you can always learn something."
Students break down movies such as Goin' Down the Road (1970), which is considered to be among the most famous films about Toronto. Directed by Donald Shebib, it tells the story of two young men who leave the Maritimes, where job opportunities are few, in exchange for the bright lights of Toronto.
This film paints the city as cold and unfriendly.
"This is a movie where Toronto could be the villain, but it's not a deliberate villain," says Nayman, who has a master's degree in cinema studies from U of T. "It's so big and neutral but you see that it's these guys and their choices that are to blame, as opposed to the city not treating them well."
Still, the movie is believed to have played a role in creating a strained relationship between Toronto and the rest of Canada.
Nayman also delves into the heyday of Toronto's film history in the 1970s and 80s when movie-making was driven by financial incentives.
"The government lifted all kinds of restrictions and created tax loopholes that attracted outsiders and impresarios who made a fascinating cycle of genre movies," says Nayman.
"In trying to kickstart the industry and get movies made here, lots of people used Toronto to make cheap thrillers. And there's a happy ending to that because some of the movies made out of that cycle are crucial works of art."
For example, that period launched the career of famed director David Cronenberg who Nayman calls "one of the greatest artists this country has ever produced." His earlier films, such as the 1983 science fiction horror Videodrome, "made Cronenberg into a cultural warrior who is a Toronto filmmaker by choice because he wants to still connect to Canada," Nayman says.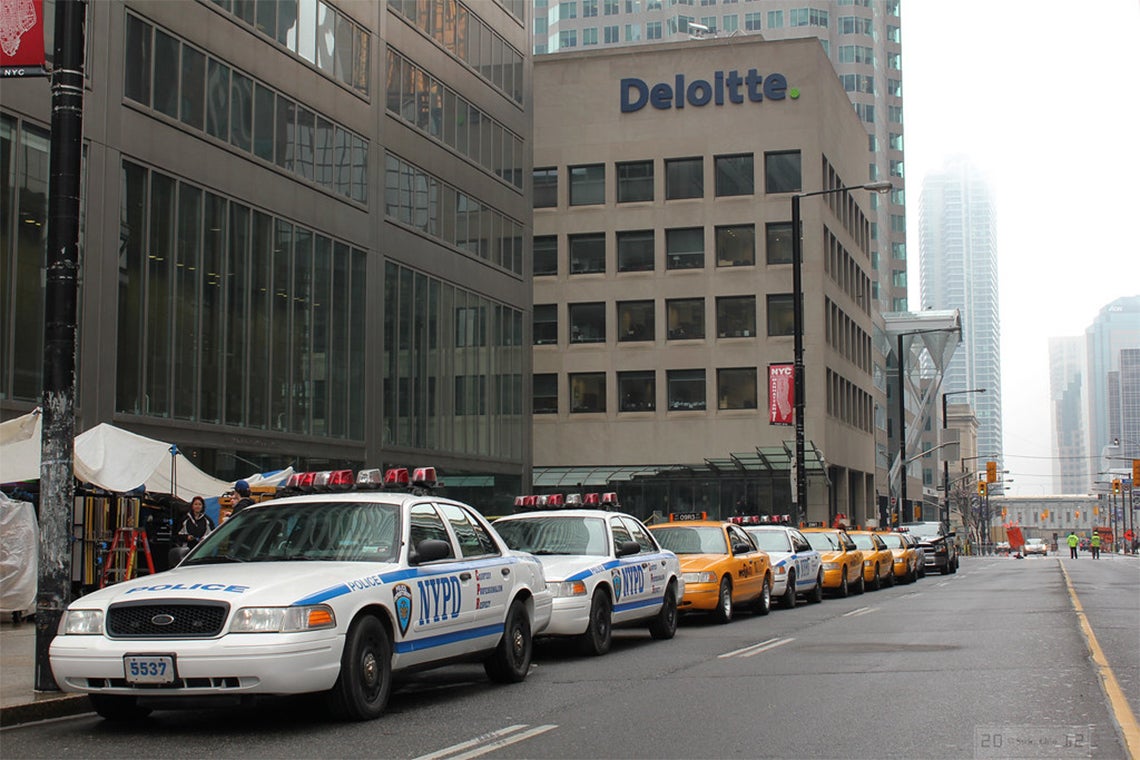 Toronto is often disguised as a major American city in film, which explains these New York City police cars and taxis parked at King and Bay Streets (photo by Can Pac Swire, CC BY-NC 2.0, via Flickr)
Nayman's course also explores films from the late 1980s and 1990s that reflected Toronto's growing cultural and sexual diversity.
I've Heard the Mermaids Singing (1987) is comedy-drama film directed by Patricia Rozema that features a women's love triangle and celebrates Toronto's arts scene.
"This is a really beguiling movie," says Nayman. "The local arts community is captured in different aspects of Rozema's filmmaking."
Rude, a 1995 crime film directed by Clement Virgo, tells three distinct but interrelated stories about Black life in Toronto's Regent Park neighbourhood. It was the first Canadian feature film written, produced and directed by an all-Black team.
"That movie is a landmark, and the title is deliberative. It's meant to be a provocation," says Nayman, referring to the lack of Black representation in Canada's film landscape.
More recent films that Nayman examines portray Toronto as a bohemian hipster paradise with a thriving indie arts and music scene.
"You look at a movie like This Movie is Broken by director Bruce McDonald, who's a famous Toronto director with a very rock 'n' roll sensibility," says Nayman, adding that the 2010 movie captures a young man hoping to convince his longtime crush to become his girlfriend by taking her to a Broken Social Scene concert at Harbourfront.
"They used a real concert as the backdrop," says Nayman. "Celebrating this couple and the hipster lifestyle of sex, drugs and rock and roll, Toronto has never looked so utopian."
In many ways, this film also represented the shifting of a neighbourhood's identity.
"That film was paralleled with rampant gentrification in the west end," says Nayman. "The movies gentrified along with the neighbourhood."
Setting Toronto in a similar light was the 2010 film Scott Pilgrim vs. the World, a romantic comedy about a struggling musician trying to win a competition to get a record deal while battling his girlfriend's seven evil exes.
With scenes shot at Pizza Pizza on Bloor Street West, the steps of Casa Loma, Lee's Palace and other locations, it offers a virtual tour of Toronto.
"When I showed it 10 years ago, more students put up their hands and said, 'I know that neighbourhood or I know that band," says Nayman.
"That's happening less and less – not just because those reference points are fading, but because a lot of my students are not native Torontonians. That tells an interesting story about Toronto and about U of T. And that's also one of the subthemes of the movie: Toronto as a new home."
Iman Bundu took Nayman's course as part of their undergraduate degree in cinema studies and critical studies in equity and solidarity. Graduating in 2021, they're now completing a master of arts degree in film and photography preservation and collections management at Toronto Metropolitan University.
"'The City Where Movies Are Made' was a key factor in my deciding to pursue cinema studies further," says Bundu.
"The course made me aware of how the industry's development was shaped by cultural attitudes and government policy. And the most enjoyable part of the course was learning about Canadian film history through the lens of the films featured."
Arts & Science