Chinese and Canadian university students have a great deal to learn from one another: U of T's Joseph Wong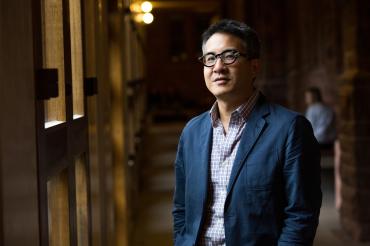 Despite diplomatic tensions between Canada and China, university students in both countries are finding common ground, writes Joseph Wong, the University of Toronto's vice-provost and associate vice-president, international student experience, in The Hill Times.
Wong, who is a political science professor and the Ralph and Roz Halbert Professor of Innovation at the Munk School of Global Affairs & Public Policy, wrote about his recent trip to China where he taught a course along with faculty members from Fudan University in Shanghai.   
The course – involving U of T and Fudan students – exposed students to different perspectives on global challenges like climate change and migration.
"Students who are globally minded are more likely to learn the diplomatic skills necessary to address disputes between nations," said Wong. "Continuing to engage China reiterates Canada's enduring friendship with our Chinese counterparts.
"We look to deepen, not stunt, inter-cultural learning so that we gain a better understanding of one another. Universities are training and preparing future global leaders, after all."
UTC