Celebrated writer, U of T alumnus Michael Ondaatje's 'The English Patient' voted best-ever Man Booker Prize winner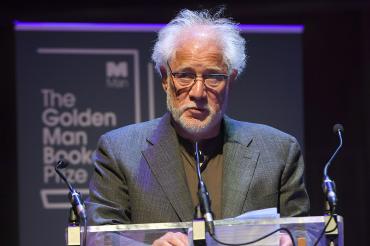 The English Patient, written by University of Toronto alumnus Michael Ondaatje, has been voted the greatest recipient of the Man Booker Prize from the past half-century.
The novel, a work of historical fiction that takes place in Italy during the Second World War, originally won the prestigious English-language literary prize in 1992 as well as the Governor General's Literary Award. Four years later, it was made into a feature film that swept the Oscars – winning nine awards including Best Picture.
To celebrate its 50th anniversary, the Man Booker Prize enlisted a panel of judges to determine the five best Booker Prize recipients from the list of 51 previous winners. The five novels were then voted on by the public, which awarded the "Golden" Booker Prize to Ondaatje.  
Ondaatje, who graduated from U of T in 1965, gave a humble address at an event marking the Man Booker anniversary in London.
"Not for a second do I believe this is the best book on the list," said Ondaatje, who was quoted in the Guardian.
Novelist Kamila Shamsie, the jurist who selected the English Patient as a Golden Booker finalist, called the novel "transformative."
"It moves seamlessly between the epic and the intimate – one moment you're in looking at the vast sweep of the desert, and the next moment watching a nurse place a piece of plum in a patient's mouth ... It's intricately and rewardingly structured, beautifully written, with great humanity written into every page," said Shamsie, as reported by the Guardian.
UTC