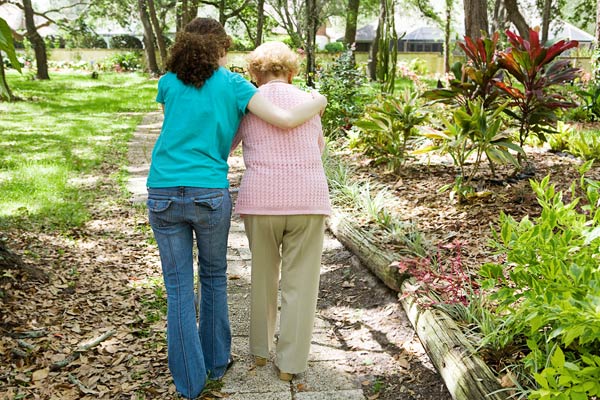 Caregivers happier when they can continue to enjoy hobbies and interests
Stroke caregivers are happier when they are able to continue enjoying their own hobbies and interests – and when their family member has suffered a more severe stroke, according to newly released research led by Jill Cameron of the University of Toronto.
"I was most surprised that caregivers were happier when caring for a family member who survived a more severe stroke," said Dr. Cameron, an associate professor with the Department of Occupational Science and Occupational Therapy and the Graduate Department of Rehabilitation Science at U of T's Faculty of Medicine and adjunct scientist, UHN-Toronto Rehabilitation Institute.
"But when a stroke is labelled mild, expectations are high and the issues are more subtle. That can cause more frustration because survivors of a mild stroke still have problems."
Researchers interviewed approximately 400 family members who provide informal care to their loved one who suffered a stroke. The caregivers were mostly women, caring for a spouse.
They found that the happiest family caregivers were older and in better physical health. But caregivers were less happy if they were caring for a stroke survivor who had memory loss, depression and other mood, cognitive or behavioural issues.
That may be because health systems tend to offer more resources to help caregivers handle physical disability than problems with thinking, memory, behavior and mood, said Cameron. 
The study only looked at people caring for stroke survivors who came home from the hospital after their first stroke, not those who were sent to nursing facilities.
Researchers found caregivers were happiest if they felt they could handle the challenge of caring for a family member and were able to continue taking part in activities they enjoyed – perhaps because they were retired and did not have to juggle the responsibilities of a job or child care, said Cameron (pictured right).
The hope is that these findings will help inform how the health-care system can make adjustments to improve the support for stroke survivors and their loved ones, she said. 
"If the family is doing better, that helps the patient do better."
Read the media release. The Canadian Stroke Network, Social Sciences and Humanities Research Council and Canadian Institutes of Health Research New Investigator Award funded the study.