(Photo courtesy of Ian McCallum )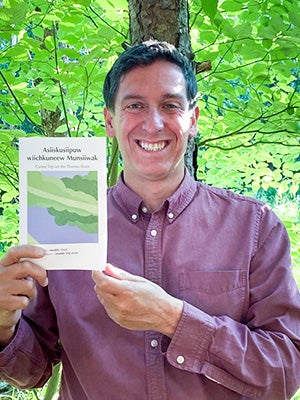 Ian McCallum took a canoe trip on Ontario's Thames River to better understand his Indigenous roots – and it inspired him to write a book in an effort to revitalize the Lunaape language, CBC reports. 
A PhD student at the University of Toronto's Ontario Institute for Studies in Education and language educator for the Munsee-Delaware Nation southwest of London, Ont., McCallum wrote a language resource that teaches basic vocabulary by using the sights and sounds of the river as examples.
Lunaape, also known as the Munsee-Delaware language, is considered critically endangered by UNESCO, with only 10 fluent speakers. 
"There's so much hidden science and understanding that's locked in the language," McCallum told CBC. "Without that, you know, pieces are lost."