Canadian documentary "Black Code" based on the research of U of T's Citizen Lab premiers at TIFF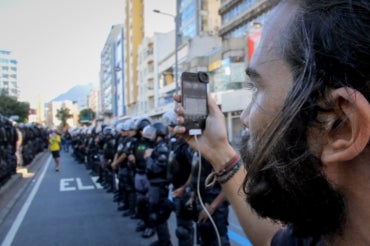 For over a decade, Citizen Lab at U of T's Munk School of Global Affairs has been working to expose cyber espionage campaigns, major security flaws in our phones and the potential threats emerging from the intersection of digital technology, human rights and global security.
Now a film adaptation of Ron Deibert's 2013 book Black Code will draw people into a much-needed discussion about how the very same technologies that can accelerate democratic change can also be used to restrict individual liberties through censorship, surveillance and information warfare.
The Canadian documentary, also titled Black Code, is premiering this week at the Toronto International Film Festival, taking viewers to Tibetan exiles under Chinese surveillance in India, media activists in Brazil who share their views via online platforms and Syrian citizens tortured for opposing the regime through Facebook posts.
"I feel as though we are serving a kind of early warning function for civil society in the same way that state intelligence agencies are supposed to provide such a warning for governments," says Deibert, who heads Citizen Lab.
Deibert was familiar with documentary films produced by Nicholas de Pencier and his wife Jennifer Baichwal, notably Manufactured Landscapes and Watermark. The idea to adapt Black Code for the big screen came after de Pencier read the book.
"I was pretty amazed by how much I didn't know," says de Pencier, who is the documentary's filmmaker and cinematographer. "There were things in Ron's book that were revelatory about the exposure we face through our electronic communications. If I'm that impressed and shocked, I thought, presumably other people will be too."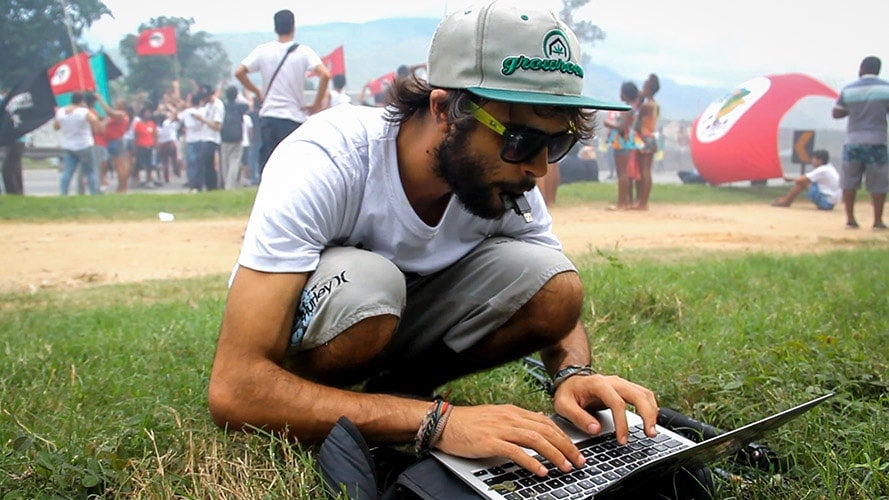 A few weeks after their initial meeting to discuss a collaboration, news of Edward Snowden's leak of classified information from the National Security Agency broke, and the work of many researchers, including Citizen Lab drew international attention. It became yet another reason to increase public awareness.    
"The experiences of these research efforts were the perfect vehicle to tell stories that would at the same time inform the public about what is going on 'beneath the surface' of the Internet, and which are having an adverse effect on human rights and the prospects for democracy," Deibert says.
He adds that society needs to encourage a culture of curiosity about technology, to encourage users to read terms of service and take apart their devices to understand what is happening beneath the hood.
"And to extend that same persistent curiosity to governments and corporations," Deibert says. "It's about encouraging a diligent attitude among the citizenry to digital technologies embodied by the original notion of 'hacking' as 'taking things apart and experimenting with them.' My entire career I have fought against that misappropriation of the term as 'breaking the law.' To be a hacker today is to be an informed and empowered digital citizen."