Canadian Architect's cover story on One Spadina highlights building's place in the city
Magazine calls the Daniels Building "a remarkable feat of form-making, site planning, and city building"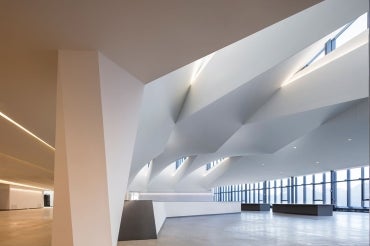 The new home of the John H. Daniels Faculty of Architecture, Landscape, and Design is featured as the cover story of Canadian Architect this month.
The article, written by Ken Greenberg, a U of T alumnus and the former director of urban design and architecture for the city of Toronto, looks at the place of One Spadina in the city.
"It is fitting that the urban design catalyst for the western edge of the campus should be an architecture school," writes Greenberg of the new Daniels Building, noting the landscape, which now includes a promenade that encircles the site, bike parking, and a raised belvedere that when complete will act as an outdoor event space with views down Spadina Avenue to the lake.
"These convivial gestures speak to a new understanding of the university's place in the city as committed steward and active contributor."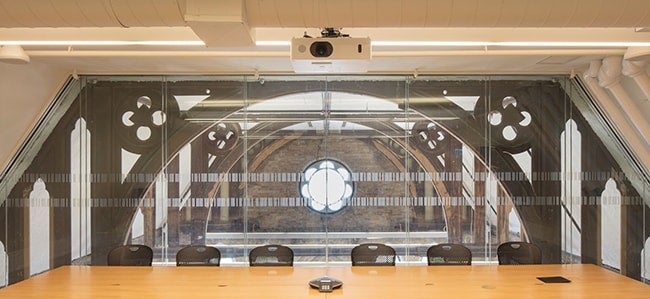 Greenberg calls the Daniels Building "a remarkable feat of form-making, site planning, and city building."
Designed by Nader Tehrani and Katherine Faulkner, principals of the internationally acclaimed firm NADAAA – in collaboration with architect-of-record Adamson Associates, landscape architects Public Work, and heritage architects ERA — the Daniels Building at One Spadina houses the University of Toronto's programs in architecture, landscape architecture, and urban design.
The Canadian Architect article is one of a number that have recently been published about the Daniels Building. The New York Times, the Globe and Mail, Abitare, Architectural Digest, and Toronto Life, among others, have reviewed One Spadina as it nears completion.

Faculty of Architecture