Canadian Academy of Health Sciences names eight U of T researchers as fellows
Eight researchers at the University of Toronto have been named fellows of the Canadian Academy of Health Sciences – one of the highest honours for the country's health sciences community.
The academy brings together Canada's leading health scientists and scholars to address critical health challenges facing Canadians. The fellows are recognized for their leadership, creativity and commitment to advancing academic health science and are drawn from a wide range of fields, from fundamental science to social science and population health.
"The University of Toronto is proud of these eight scholars, all of whom have achieved national and international peer recognition for their meaningful contributions to the health sciences," says Vivek Goel, vice-president of research and innovation.
 "Their internationally recognized leadership and their election to the Canadian Academy of Health Sciences reflect the university's strength in these fields that helps place it as one of the top research universities in the world."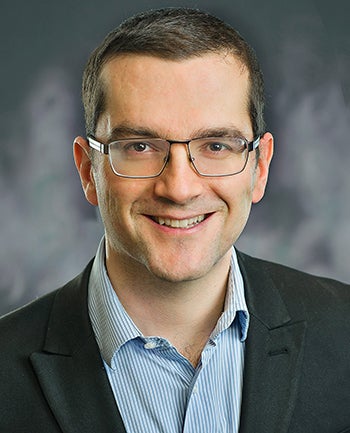 "This is a real privilege," says Michael Glogauer (pictured left), a professor in the Faculty of Dentistry and one of the eight elected to the academy. "Being a clinician-scientist is the best job in the world. There is creativity and problem-solving involved and we get to work toward answering important questions."
Glogauer is a leader in oral innate immunity in health and disease. As a dental clinician scientist, he focuses on understanding the impact of oral diseases on general health. He says his election into the academy will afford him the opportunity to demonstrate how important funding is to the work of dental clinician scientists – and to the lives of Canadians.
"The oral cavity is connected to the rest of the body where health problems can be initially detected by dentists," he says. "For example, diabetes often presents with an infection in the mouth. With improved communication between the dentist and the rest of the health-care team, we can potentially carry out earlier detection of new cases of diabetes, improve patient health, and reduce costs to the health-care system."
 Faculty of Applied Science & Engineering Professor Michael Carter's election to the academy is an acknowledgment of his leadership in improving health-care delivery in Toronto for more than 30 years.
He was one of the first academics in industrial engineering to see the need to study the way health care works in hospitals in order to find ways to deliver better care and reduce costs. Today, industrial engineers regularly team up with health-care centres, but that was not the case in the 1980s, when engineers were seen as curiosities in the hospital context.
 "I was one of the few researchers then," Carter says. "Today there are probably 100 professors across Canada who focus on process improvement in health care. It was an uphill battle, but this work is now a respected and increasingly popular focus of engineering research and practice."
He cites one example of how improving a single aspect of health-care delivery can result in better resource management without costing more. "Thirty years ago, operating rooms were relatively quiet Friday afternoons because few doctors scheduled surgeries then," he says. "Staff scheduled on Fridays experienced lower workloads, while working overtime during the rest of the week. No one was looking at the balance between supply and demand."
In the 2000s, Carter was instrumental to launching the Centre for Healthcare Engineering (CHE) – then known as the Centre for Research in Healthcare Engineering – where he served as founding director. Today, CHE provides a home for industrial engineering researchers to connect, share research, and intensify their collaboration. 
The eight members of the U of T community who have been named fellows of the Canadian Academy of Health Sciences are:
Michael Carter, professor in the Faculty of Applied Science & Engineering's department of mechanical and industrial engineering
Karen Davis, professor in the Faculty of Medicine's department of surgery and senior scientist and head of the Division of Brain, Imaging & Behaviour - Systems Neuroscience at the Krembil Research Institute, University Health Network
Cindy-Lee Dennis, professor at the Lawrence S. Bloomberg Faculty of Nursing and Women's Health Research Chair at the Li Ka Shing Knowledge Institute at St. Michael's Hospital
Richard Gilbert, professor in the Faculty of Medicine's department of medicine and head of the Division of Endocrinology at St. Michael's Hospital
Michael Glogauer, professor in the Faculty of Dentistry
Brian Hodges, professor in the Faculty of Medicine's department of psychiatry and the Ontario Institute for Studies in Education, and executive vice-president of education at University Health Network
Marc Jeschke, professor in the Faculty of Medicine's department of surgery and senior scientist at Sunnybrook Health Sciences Centre
Donald Redelmeier, professor at the Faculty of Medicine's department of medicine and senior scientist at Sunnybrook Health Sciences Centre
UTC/Dentistry/Engineering