Canada's restrictions on foreign competition hurt the economy, U of T researchers argue in Globe and Mail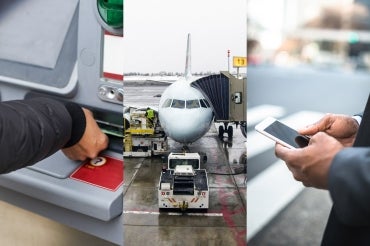 Canada's protection of cellphone companies, airlines and banks from foreign competition doesn't just mean higher prices for consumers, it also hurts the economy by stifling productivity and job creation, according to a Globe and Mail op-ed summarizing research findings by faculty members at the University of Toronto's Rotman School of Management.
Walid Hejazi, associate professor of international business, and Daniel Trefler, professor of economic analysis and policy, write that while it's no secret Canadian consumers have long overpaid for certain services, new research shows barriers on foreign competition also hurt the economy as a whole.
"Restrictions on foreign entry have cost the Canadian economy a whopping 137,400 jobs. Or, for those who prefer dollar figures, they cost Canadian wage earners $10-billion each and every year," they write, citing findings from their paper Implications of Canada's restrictive FDI policies on employment and productivity, which was recently published in the Journal of International Business Policy.
"The restrictions also slow down productivity growth, creating a drag on the economy."
UTC