Canada's AI boom must be leveraged for social good, writes Schwartz Reisman Institute director in legal magazine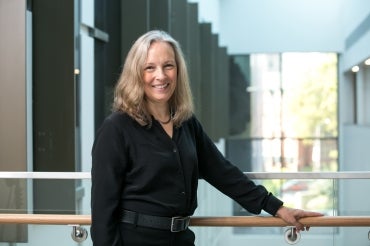 As technologies like AI, robotics and social media transform our societies and economies, it's crucial that social and legal structures keep pace – an understanding that's at the heart of the University of Toronto's new Schwartz Reisman Institute for Technology and Society.
That's the message of an op-ed in The Lawyer's Daily  by Gillian Hadfield, a professor in the University of Toronto's Faculty of Law and the inaugural director of the Schwartz Reisman Institute for Technology and Society. She writes that Toronto's status as a technology hub and an inclusive, dynamic city behooves researchers and innovators to work toward ensuring the social sciences and humanities aren't left behind as technology races forward.
"We are a place where nobody thinks that technology owns the future, and where people have not given up on the idea of smart policy or smart governance to ensure no one is left behind in this revolution," writes Hadfield, who is also the inaugural Schwartz Reisman Chair in Technology and Society.
Multi-disciplinary institutes like the Vector Institute for Artificial Intelligence and Creative Destruction Lab have played a vital role in building Toronto's vibrant technology ecosystem, Hadfield notes, and now the Schwartz Reisman Institute is poised to be a research and thought leader on how social norms, culture and regulations can be better incorporated into technological progress.
"The mission of the institute is to help guide responsible and responsive technology, not just for Toronto and Canada but for the planet," Hadfield writes.
UTC