Canada needs 'wartime mentality' to fight COVID-19: U of T researcher in Toronto Star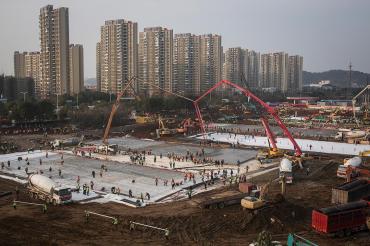 As the number of confirmed COVID-19 cases in Canada doubles each day, it's time for the government to take emergency measures to speedily ramp up health-care capacity.
That's according to Professor
Joshua Gans
of the University of Toronto's Rotman School of Management, who, in an op-ed for the
Toronto Star
, writes that while Canadian health organizations are doing their best to "squeeze every inch of additional capacity out of the system," the government may need to step in and take bold and potentially uncomfortable decisions to tackle the pandemic. 
In order to access and deploy the human and material resources needed to combat the crisis, the government "will have to seize control of manufacturing facilities to produce the things that are needed," says Gans, who is cross-appointed to the department of economics in the Faculty of Arts & Science. "They may have to conscript people to ensure that work is done and health care is provided." 
Gans says that while these are uncomfortable steps to take, the threat posed by the coronavirus is too great to take lightly.
UTC