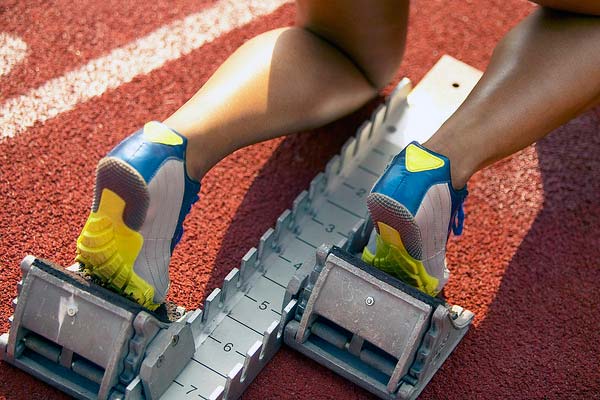 Bruce Kidd: sprinter Dutee Chand's historic win for right to compete "affirms women exactly as they are"
UTSC principal supported case defending naturally high testosterone levels
Nineteen-year-old Indian sprinter Dutee Chand has won the right to compete internationally, in a first-of-its-kind ruling from the Court of Arbitration for Sport (CAS).
It's a victory for women athletes who have until now faced invasive screening or medical intervention in response to a natural health condition.
Officials had banned Chand from competition, citing her naturally occurring high levels of testosterone known as hyperandrogenism – unless she underwent medical interventions to lower testosterone levels.
"What I had to face last year was not fair," Chand said in a statement. "I have a right to run and compete. But that right was taken away from me. I was humiliated for something that I can't be blamed for. I am glad no other female athlete will have to face what I have faced, thanks to this verdict."
Chand thanked her support team including the University of Toronto's Bruce Kidd, who spoke with U of T News about the significance of the ruling and what it means for the future of sport.
---
How did you become involved with Dutee Chand and the CAS ruling?
I had been speaking and writing about the International Association of Athletics Federations and International Olympic Committee's hyperandrogenism policy for some time and, as a result, became connected to Dr. Payoshni Mitra of India and Dr. Katrina Karkazis of Stanford, who were also writing and advocating against the test.
When Payoshni emailed Katrina who emailed me about Dutee's suspension, I was actually sitting in a meeting of the Commonwealth Sports Ministers in Glasgow in my capacity as a member of the Commonwealth Advisory Body on Sport.
I immediately took it up with Indian sports officials and by the end of the day had their agreement that if we were able to mount a formal appeal, they would seriously consider supporting it. Although it took a few more weeks to bring it all about, that's exactly what happened.
I found the brilliant lawyer Jim Bunting of Toronto to mount the appeal on a pro bono basis. And along with Payoshni and Katrina, I was one of Dutee's 'scientific advisors' for her appeal, advising on strategy.
What does this ruling say about where we are in terms of advancing inclusivity in sport?
It's a huge step forward, because it enables all women in the world to compete in high-level sports without the fear or chill of this test, and affirms all women exactly as they are. It's a big step closer to abolishing the idea of 'gender' tests for women in sport once and for all, and recognizing the right to gender self-determination in sports.
We've recently seen the sports world respond to barriers regarding LGBT issues, para sport accessibility and now Chand's case. Which issues of social marginalization would you hope to see sport improve its support of in the near future? 
I think we need to broaden and deepen the culture of inclusivity in sports. While we have increasing acceptance of the traditionally marginalized at the level of policy at the highest levels, there are still significant pockets of resistance in every day sport, as the homophobic taunts that can still be heard in some community sport settings suggest.
Secondly, we have to overcome the growing class or income inequality of opportunity in Toronto and Canadian sport – as survey data show, the well-to-do are three to four times more likely to participate in sport and healthy physical activity than the poor.
Why do social issues often get hashed out through sport? I'm thinking of previous comments you've made about sport being a vehicle to push forward apartheid issues in South Africa, and address human rights abuses during the Olympics in Nazi Germany…
Sport has tremendous symbolic power – ever since the ancient Greeks, athletes and teams have been seen to 'represent' collective identities, whether they be cities, nations or groups of people. These struggles around equity and dignity in sport are symbolic of our everyday struggles, so people care deeply about them.