Black History Month: Six members of U of T Medicine's community talk about their work, representation
In honour of Black History Month, the University of Toronto's Faculty of Medicine is celebrating the many Black members of its community who are making extraordinary contributions to health care, science and their communities.
U of T Medicine writer Julia Soudat spoke to six community members about their work, representation and how they're striving to help others.
---
Kwasi Nkansah
MD student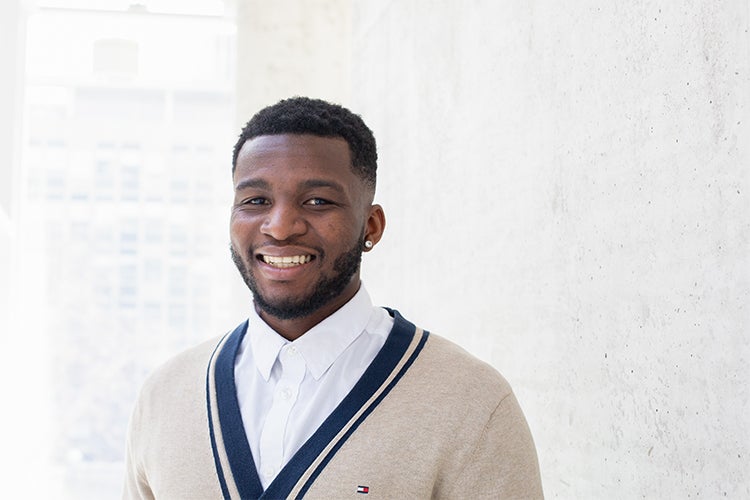 Growing up, I was intrigued by stories of astronauts and their high achievements which allotted them space travel – in the same way doctors, through their skills and knowledge, are able to add time to people's lives. However, I felt that I didn't have enough role models or mentors in these fields to turn to for inspiration. Simple questions pertaining to the jobs themselves required some serious digging. As a result of making a mental note of this back when I was in Grade 12, and being in a position when I can create change today, I am involved in advocacy for high-school students who want to enter into STEM fields.
My interest in space and medicine hasn't changed – I am now involved in aerospace medicine research. Specifically, researching the effects that spaceflight microgravity has on the cardiovascular system of astronauts in long duration flight. I have also been involved in non-invasive cardiovascular device development for spaceflight with the European Space Agency. My research has space applications, but also important spin-offs for individuals who are bed-ridden on Earth or may require specialized non-invasive cardiovascular monitoring.
I mentor students to have the confidence to develop the skillset to enter these fields. As a member of the Black Medical Students' Association (BMSA) at U of T, I am also involved in our Med101 event where we answer questions about medical school that undergraduate students may have, and I play a role in other initiatives addressing the pertinent topic of mental health in the Black community. We advocate for more Black student representation in health care to better represent the population it serves. Many individuals do not enter health-care professions because of a lack of role-models to turn to, and this is something I am passionate about addressing.
Stephanie Lurch
Curriculum Design and Innovation Leader, Department of Physical Therapy, U of T
Physiotherapist and Centre Co-ordinator of Clinical Education, York Region Catholic School Board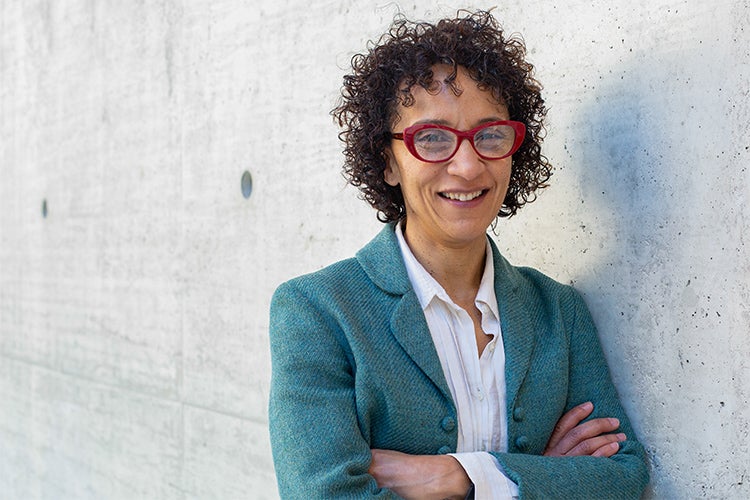 I live to shake things up. I'm a change agent and a contemporary educator who resists the traditional and in doing so stimulates critical thinking. I am a storyteller, physiotherapist and academic – in that order. Aiming to bridge the gap between academia and the street, I work across multiple settings in the health care and education sectors. I collaboratively lead and develop curriculum and pedagogical innovations with the Ontario Internationally Educated Physical Therapy Bridging Program at the University of Toronto, leveraging my M.Ed and BSc PT degrees. I also work as a pediatric physiotherapist with the York Catholic District School Board, am a consultant with the College of Physiotherapists of Ontario and am a co-author of the Canadian Physiotherapy Competency Profile 2017.
I'm recognized as a prominent voice in advocating for integrating the arts and social justice into physiotherapy education. I am particularly passionate about diversity and equity issues faced by visible minorities in education and in health care. As the daughter of Jamaican immigrants, I am most proud of my work building bridges with Black and Indigenous high school students in the community through the Summer Mentorship Program, my activism to elevate visible and invisible minorities in the workplace, and my new role as a member of the Diversity Advisory Council for the Faculty of Medicine.
I am currently working on a public speaking series called "Stories in Black, Brown and Red" with Filipino and Indigenous colleagues that will be part of Black History Month at RSI-U of T, and a children's book that will be both an educational tool for adults and a call to action.
Petra Famiyeh
MD student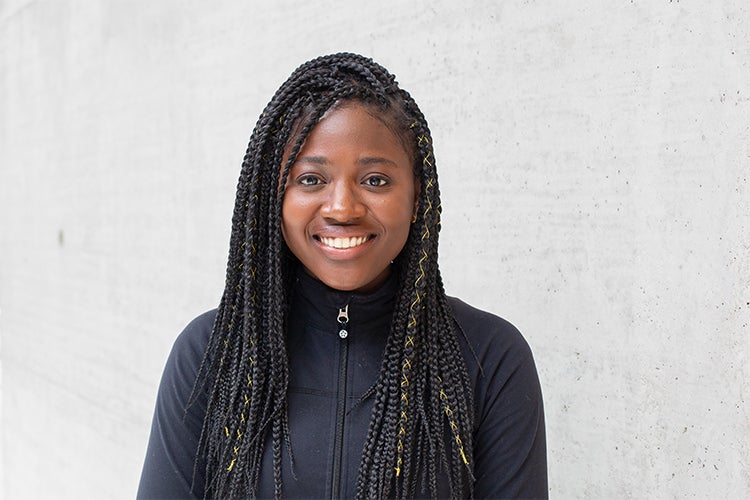 During my undergraduate education, I always yearned for a community. When I started medical school, I wasn't sure what to expect in terms of community, but I think it's safe to say that my experience so far has surpassed anything I could have imagined. When I go to BMSA meetings, I don't shy from sharing my opinions and I feel that my voice is heard. Whenever I have a question or an issue, I know that I have a group of people who understand my experience and who will support me. I would tell others that being a member of groups such as the BMSA is an opportunity to bond with people who may have similar lived experiences, from whom you can draw strength and to whom you can provide support.
I consider myself an advocate for equitable access to recreational sport. For many years, financial barriers stood in the way of my involvement in a sport that I was very passionate about, all-star cheerleading. This experience motivated me to start an active living program at my old elementary school when I was in high school. The goal was to use cheerleading to help the students become physically active, learn teamwork, leadership and self-discipline skills. The program ran for four years and each year I witnessed the students grow in their confidence and take on more leadership roles in their school community. In 2016, the students had an opportunity to showcase their skills by competing with other teams in the province at Canada's Wonderland. Witnessing the impact of the program reaffirmed to me the importance of access to recreational sports. I am presently trying to find the means through which I can expand this program to the broader community.
Another thing that I'm working on is a research project that focuses on lymphedema, a side effect of cancer treatment. When we think about cancer, we often think of the patient's fight and rightly so. However, the side effects of cancer treatments, I find, are less talked about. These side effects affect not only the patient's physical health, but their mental health and quality of life as well. We are investigating the different risk factors for lymphedema because the sooner we can identify who is at risk, the better we can manage the illness. The opportunity to help patients improve their quality of life drives my passion for this research, and I hope that it will lead to better treatments and patient outcomes.
Semir Bulle
MD student
Co-president, Black Medical Students' Association at U of T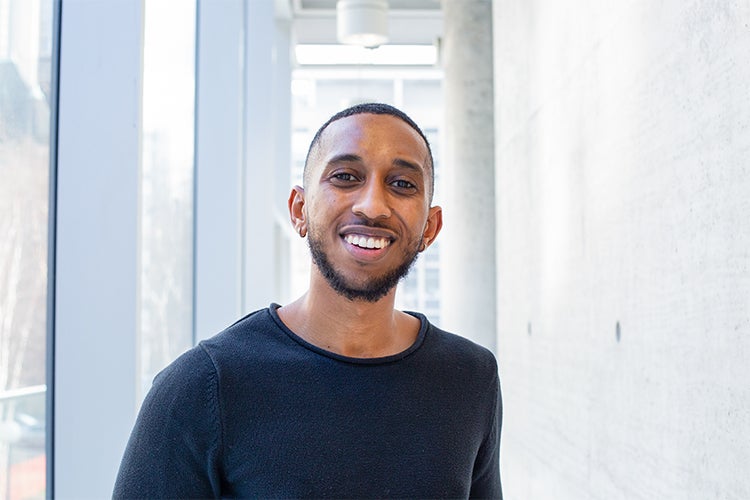 I am currently the co-president of the Black Medical Students' Association, but I don't think my title is relevant at all to the work we do as a group. The BMSA is a place for anyone who sees the injustices in our society as unacceptable, and part of our duty as future physicians is to get involved to the best of our capabilities.
In the last couple of years, we've had a complete transformation of the make-up of our medical school class, going from having only one Black student in the incoming class of 2016 to having 30-plus currently within the first two years of pre-clerkship. This has dramatically changed our ability as the Black Medical Students' Association to not only impact our peers within the medical field, but has really changed our relationship with the community at large. Additionally, this relationship is what is driving our current mandate.
In my one-and-a-half years of being in medical school we have done more than I can even imagine. We've held three Black mental health speaker series events, where we try to break down the barrier between the medical field and the communities they serve by truly discussing the stigmatization and discussing the gaps in our system (with our fourth event next week on Feb. 4). We've held two "med school 101" events where we try to expose kids from underprivileged backgrounds, without connections to medicine, to doctors and medical students in an environment that supports long-term growth. We've spearheaded the activism on gun violence through the Canadian Doctors for Protection Against Guns and organized national protests against the lack of resources to address the issue within our communities. Finally, we've just gotten approval from most of the deans of Canadian medical schools to create the first National Black Medical Students' Association, which will actively work to create a network of Black medical trainees to fight the isolation they can potentially feel and collaborate in order to build a medical community better suited to the needs of the marginalized. This is just the tip of the iceberg, as we have fully committed ourselves to our community, and this is only a small part of what will be done in the future.
There is a real pressure in medicine to just do any type of advocacy – to put it on your resume, because that's what we're told will make our application look better. But I want to tell anyone reading this that the true enjoyment from advocacy comes from really knowing the "why" behind your actions. Everyone's answer to "why" can be different, but the intrinsic motivation makes everything so much easier. This has allowed me to participate in activities such as: creating a Black Votes Matter event, investing in my Ethiopian community via the Bikila Foundation and creating countless interactions with students who might need mentorship. Advocacy is something that I hope all of us will participate in one way or another, but doing it in a way that is sustainable and truly brings internal happiness is essential to being able to see the long-term change we all hope to see down the line.
Renée Beach
Dermatologist
MD, FRCPC, Adjunct Assistant Clinical Professor, University of Toronto, Faculty of Medicine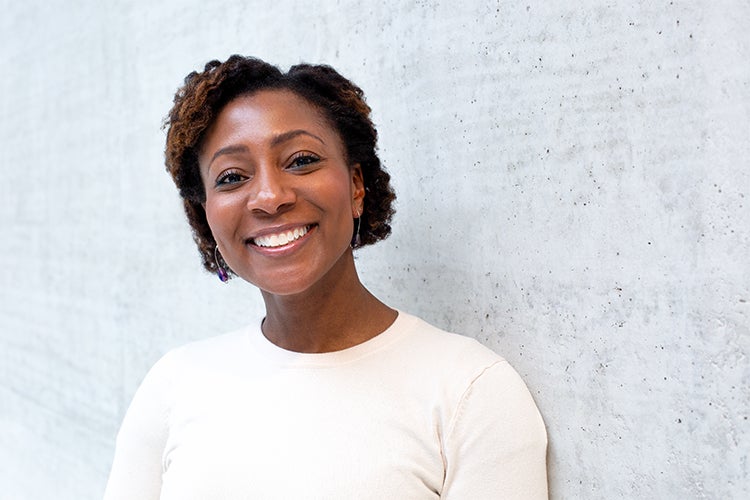 I work as a dermatologist in private office and at Women's College Hospital. The greatest thing about dermatology, really, is its visual aspect – if it's on the skin, I have the ability to either diagnose it visually or investigate it further to confirm a diagnosis. In dermatology, things are generally not a matter of "life or death," but conditions can cause significant physical discomfort and severe emotional stress. To be able to help reverse this for patients and restore their confidence is definitely rewarding. I strive to help patients across skin tones and ethnicities obtain the best possible dermatologic care. There may not always be a fast-working therapy or cure, but I aim to provide patients with information and evidence so that they're empowered to choose their best therapeutic course.
I am involved in advocacy work within the academic realm and the greater community. As part of the Black Physicians' Association of Ontario (BPAO), partnered with the Community of Support (COS), I was the BPAO Outreach Lead the past four years. This position involved organizing and facilitating events for students from Black, Afro-Caribbean and other traditionally under-represented groups to gain an understanding of the academic and extra-curricular preparation required to become a physician. I continue to be involved in its events. It's rewarding to provide some guidance (and maybe even inspiration) to aspiring physicians. In a way, it's like "holding up a mirror" since I was one of those students not that long ago.
Within the greater community, I am part of an initiative through the Canadian Dermatology Association and industry partners that involves visiting shelters in Toronto to provide clients with presentations about common dermatologic conditions, including question and answer sessions. I think it's important that we, as physicians, use our voices when we can – to both inspire and inform others around us. It allows us to communicate skin health to groups of people that can otherwise be overlooked, to empower them and share the message that they have value. That feels good.
Chantal Phillips
MD Student
Co-president, Black Medical Students' Association at U of T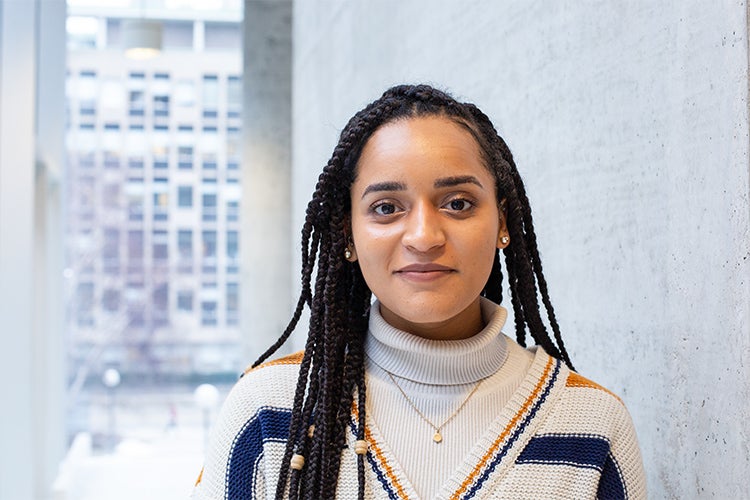 Currently, I am a youth representative on the Partnership & Accountability Circle (PAC) for the Confronting Anti-Black Racism (CABR) unit. This unit is responsible for creating and implementing the Toronto Action Plan to Confront Anti-Black Racism for the City of Toronto. As a member of the PAC, I have the privilege of collaborating with the CABR unit, but also the responsibility of ensuring the action-plan objectives are met. As one of my first experiences within politics, I have gained a better understanding of the various ways that change can be made and how important it is to engage community in those conversations. From addressing gentrification to funding for community programs, no problem should be addressed in isolation.
I am the current co-president of the BMSA, alongside Semir Bulle. There is a 20-year legacy of BMSA presidents who have directly and indirectly inspired me, starting in 1999 with Dr. Sean Wharton, and more recently, predecessors such as Chika Oriuwa, Cheyanne Reed and Sofia Quick. As simple as it is, I cannot imagine myself not doing this. I would not trade the joy that I receive from being in community with other Black medical students and allies, and the impactful work that we are blessed to do for pre-medical students in the community. Being able to provide that perspective and foster inclusive spaces within medicine for students here and for those to come is an honour.
I'm also working with MD students Nikisha Khare, Alex Florescu, and Helena Kita in an anti-oppression-in the-curriculum working group. Our goal is to drive tangible change in the curriculum for the safety and care of the patients that we, as students, will be serving in the future. Some of the ways we have proposed to do this is via patient panel representation and compensation, adjustments to class modules and work with OHIP for All.
In addition, my health sciences research project is investigating if and how mistreatment is being experienced by medical students with spiritual and religious affiliations. Hopefully, this work with Dr. Joyce Nyhof-Young from the Office of Assessment and Evaluation will translate into improvements within academic, social and clinical learning environments to increase support for these students and eliminate structures that enable such occurrences.
Medicine