Bernie Sanders, the independent senator from Vermont, shakes the hands of students in the rush line for tickets to his talk at Convocation Hall Sunday. U of T President Meric Gertler is behind him, at left (photos by Geoffrey Vendeville)
'We need your help. Stand up, fight for your country to do even better, but defend with pride what you have achieved,' senator says
The marquee event of Bernie Sanders's tour of Canadian hospitals was a speech yesterday at Convocation Hall on the University of Toronto's downtown Toronto campus.
---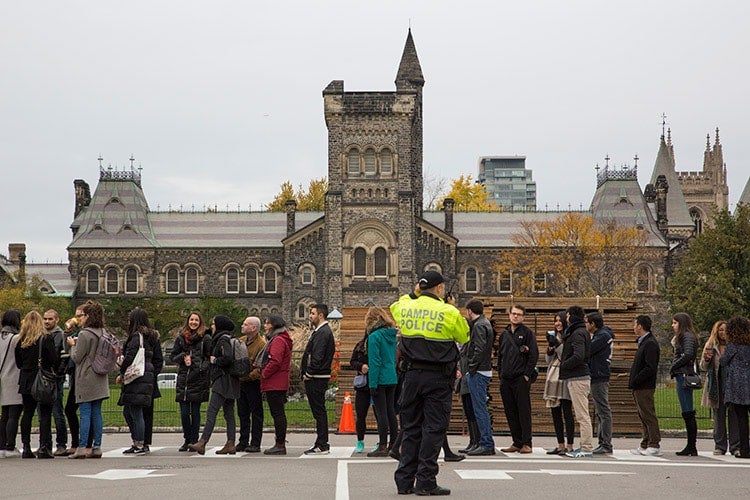 Few politicians can inspire university students to rise out of bed early on a Sunday for a talk about single-payer health care – especially on a weekend of Halloween parties. But students and other fans of the independent senator from Vermont lined up for hours.
---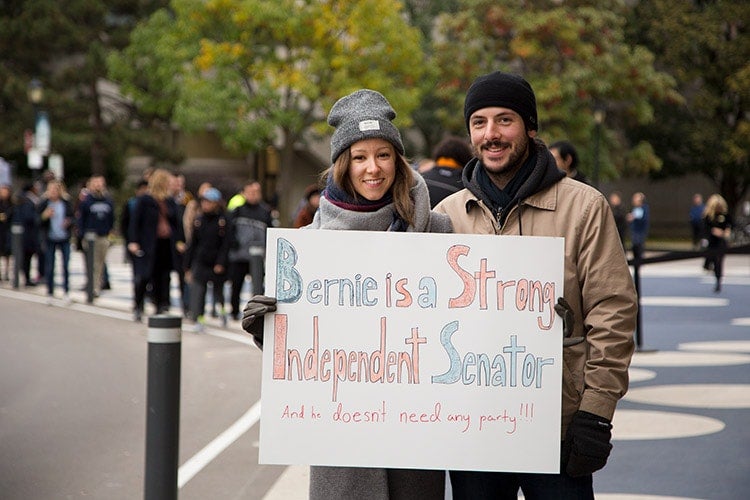 Myrna Moretti, a cinema studies student, and Greg Willmot met Sanders briefly as he entered Simcoe Hall.
Another student, Dhiya Hassan in physiotherapy, stayed in the night before to show up at 7:30 a.m. sharp for the talk. Sanders connects with students, he says, because he addresses young people's concerns about the economy.
"All of us students, we want a good career, a good job in the future. Most of us are in debt, too, so the economy is a central issue."
---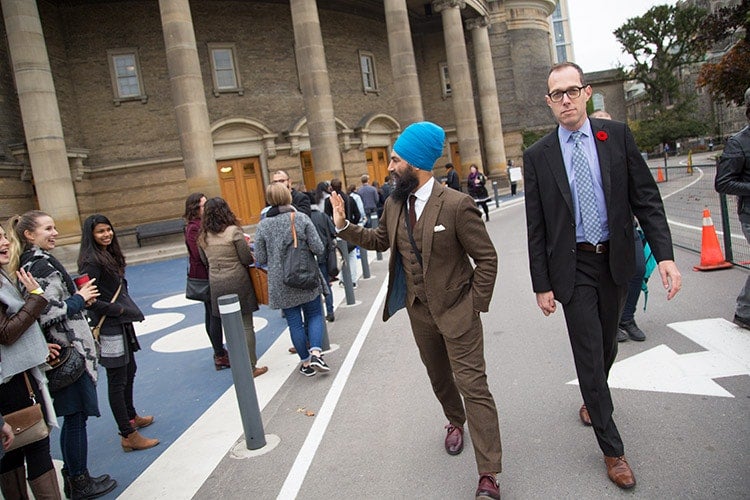 The lecture – titled "What the U.S. can learn from Canadian health care" – attracted a who's who of Canadian politicians, from New Democratic Party leader Jagmeet Singh (centre) to premier of Ontario and alumna Kathleen Wynne.
---
Sanders made a surprise visit to the rush line for tickets and was mobbed by students. All students in the rush line were allowed in.
---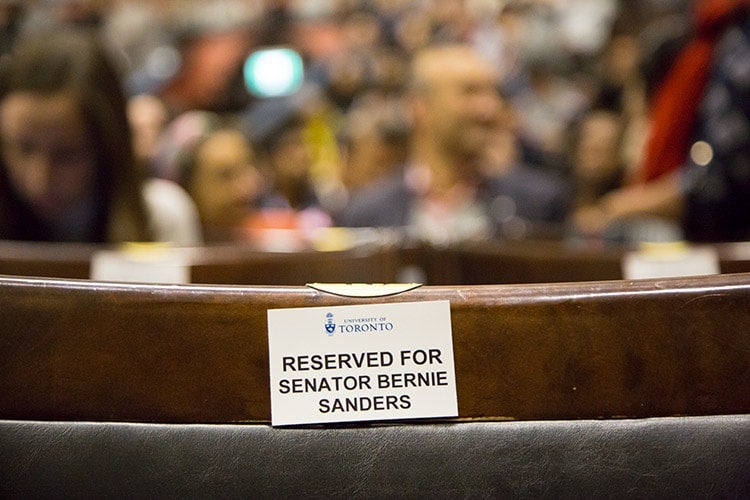 Tickets for the free event at Convocation Hall sold out in less than a minute.
---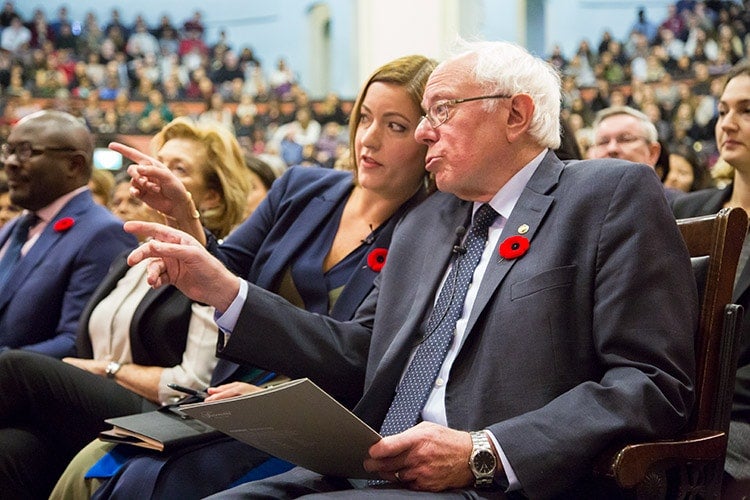 Dr. Danielle Martin (left) is an associate professor at Dalla Lana's Institute of Health Policy, Management and Evaluation and a vice-president of Women's College Hospital. She first met Sanders three years ago in Washington, D.C., and made headlines in 2014 for defending the Canadian health-care system before a U.S. congressional committee. A YouTube video of her testifying before Congress has been viewed more than 1.5 million times.
---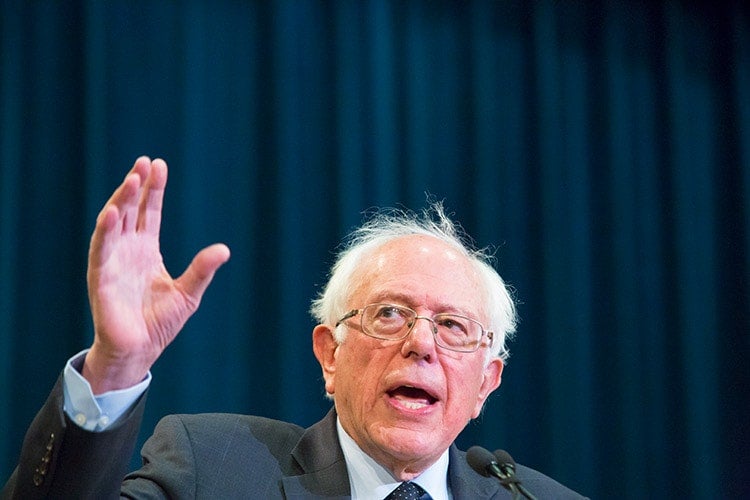 "We in the United States have got to ask a simple question: How does it happen that here in Canada, you provide health care to every man, woman and child and you do it at 50 per cent of the cost that we spend on health care in the United States?" Sanders says.