Jessica Watkin, a PhD student at U of T's Centre for Drama, Theatre & Performance Studies, puts a spotlight on the work of Disabled artists in the new anthology, Interdependent Magic: Disability Performance in Canada (photo courtesy of Jessica Watkin)
When Jessica Watkin studied theatre as an undergraduate student, there was a conspicuous lack of material by playwrights who have disabilities in the curriculum. 
Now a PhD candidate at the University of Toronto's Centre for Drama, Theatre & Performance Studies, Watkin showcases works by Disabled artists in a new anthology she edited, Interdependent Magic: Disability Performance in Canada. (Watkin capitalizes "Disabled," she explains in the book's introduction, because it refers to a "political identity and community of Disability... This is a choice made by each person, and not a universal 'rule.'")
Created primarily for teachers and theatre practitioners, the book consists of four plays and interviews by, for and about Disabled theatre artists, giving readers a backstage pass into the world of Disability arts culture.
"The driving force for this book was my entire undergrad education as a blind theatre major," she says. "I was in a lot of classrooms that had a lot of different plays, and not a lot of Disability representation.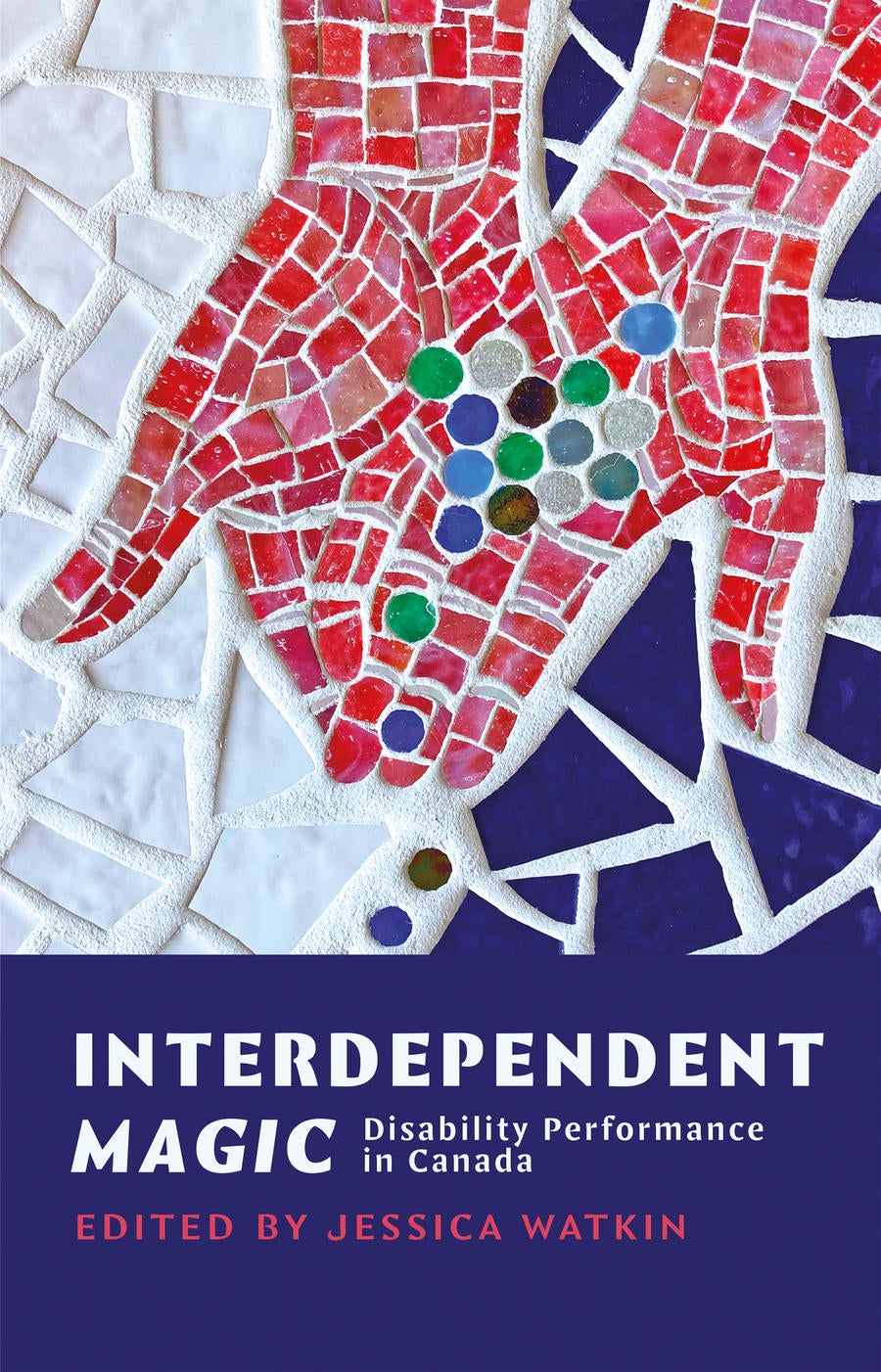 "But Disabled artists do a lot of work in professional theatre, and do it in really cool and exciting ways, and the pieces in this book demonstrate that. I'm literally saying to all of my theatre professors, 'You no longer can tell me there's no Disability work. Now, you can go forward and educate."
The book opens with sections describing Disability culture – including what Disability means, current related terminology and recommended language when interacting with people with disabilities. Watkin also covers the topics of "inspiration porn" and Disability justice,.
"I thought it would give an understanding of the lived experience of Disability so, as readers continue to the plays, they're more familiar with terms and concepts and appreciate these beautiful representations of Disability life," she says.
Each play begins with an introduction providing context and background, written by a cast member or Disabled artist connected to the production. One intro is done through images, demonstrating that Disability art doesn't have to be text-based.
Smudge by Alex Bulmer captures her experiences as a young queer woman who gradually goes blind during her early 20s.
"There's lots of humour, jokes in doctors' offices and making jokes with her partner about audio description and how sex scenes in movies are really funny to say out loud," Watkin says.  The play takes a sobering turn when the reality of losing her vision sinks in for Bulmer.
"Of course, I had a really close relationship with that experience," says Watkin, who lost her vision as a teenager due to a rare degenerative eye disease. Though unable to recognize faces, she has limited vision in one eye and can see light and movement, as well as read text in a large font.  
Another play in the collection – Access Me, written by Andrew Gurza, Ken Harrower, and Frank Hull (a.k.a. the Boys in Chairs Collective) – is about three gay wheelchair-using men and their experiences with dating and sex in Toronto.
"They very enthusiastically talk about how people treat them in caregiving situations and what sex feels like as a man who uses a wheelchair. It's quite explicit. They want to bring queer and Disabled sexuality to the forefront," Watkin says.
 Antarctica by Syrus Marcus Ware is a shorter play addressing climate change and white supremacy. Set in a future where the Earth is crumbling, the play describes world leaders who send delegates to colonize Antarctica, the only place that's hasn't been totally destroyed.
"Out of 11 colonizers, we follow the three colonizers of colour," Watkin says. "They start to question some of the systems that are perpetrating in Antarctica amid these new colonies.
"All three cast members are Disabled and experience chronic pain – but this isn't just about Disability. It's also about what can the Disability perspective offer in the world that's happening around us. How can Disability change what we think about climate change and white supremacy? Syrus captures that beautifully."
Finally, Deafy by Chris Dodd captures what it's like to be a Deaf person in a hearing world. When performed, it blends sign language, spoken words and captions to create a tragi-comedy that deals with deafness, community and one's sense of belonging. 
The book also features an interview with Niall McNeil, a neurodivergent artist with Down syndrome who discusses how he creates and performs his craft.
"I really wanted to have Niall's voice talking about how he creates in a way that is different than somebody who's non-disabled," Watkin says.
"But his art is exciting on a level that goes beyond just overcoming Disability," she adds, noting that McNeil has had a distinguished, award-winning career in theatre for over 25 years, as a playwright, performer and director.
By showcasing and celebrating artists like McNeil and the other contributors in Interdependent Magic, Watkin hopes "for readers to explore the different ways these Disabled artists live their lives, have value in their lives and create beautiful art.
"Disability art is fruitful, meaningful and done in ways that are equivalent to – or better than – non-disabled people. It can be just as evocative or engaging and can demonstrate Disability life in vibrant, complex and multi-dimensional ways."