'An amazing experience': U of T Engineering students explore careers through PEY Co-op program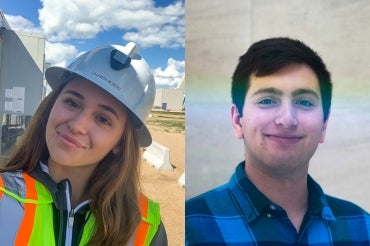 Noah Guerin wanted a taste of the career he could have after graduation – one that would allow the Faculty of Applied Science & Engineering student to delve deeper into the power and control systems he had been studying in his electrical engineering classes. 
"I had an idea of what I thought I enjoyed but working in the real world is not the same as learning in a classroom," the fourth-year undergraduate says. "I wanted to know if these areas were something I would want to spend more time in, or if I would even be good at it. 
"I also wanted to apply this knowledge in different ways, including programming, consulting and analysis."   
Enter the Professional Experience Year Co-op program (PEY Co-op) and a job posting at Quanta Technology, a company that specializes in electric power and utilities. For Guerin, who wanted to apply his knowledge in a variety of ways, it seemed to check all the boxes.  
"The position listed some skills that I didn't have so I wasn't putting all my hopes on it, but I still applied," he says. "I was surprised when I got an interview request – and just days after the interview, I received a job offer."  
Facilitated by U of T's Engineering Career Centre, the PEY Co-op work term that Guerin completed offers undergraduate engineering students the opportunity to gain full-time, paid work experience over 12 to 16 months.    
While this work term begins after students' third year of study, the PEY Co-op program is a degree-long work-integrated learning journey. It begins in first year with self-reflection and career exploration, followed by learning activities in second year that prepare students for the recruitment process and workplace. The program also supports students in pursuing summer co-op work term opportunities after second year.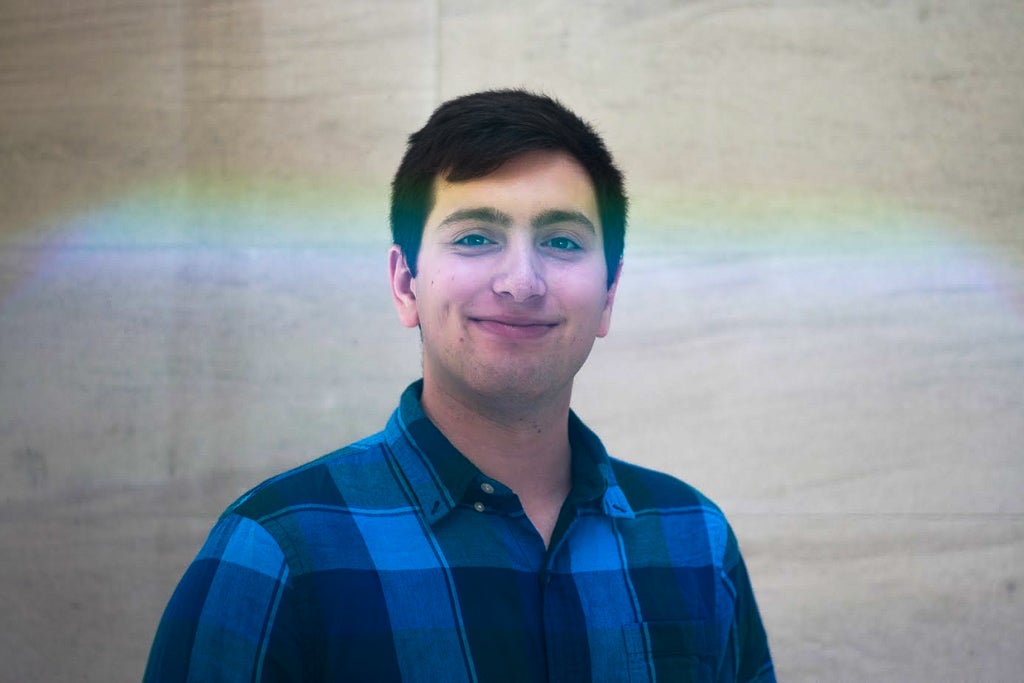 Noah Guerin worked at Quanta Technology, which specializes in electric power and utilities (supplied image)
Lauren Boers, who is in her fourth year of mechanical engineering and plays on U of T's women's basketball team, always knew she wanted to work at Hatch because of the engineering firm's focus on sustainability and its large scale.
She didn't plan on doing a PEY Co-op work term at first because of her busy student-athlete schedule, but instead started working at Hatch in 2021 as a summer mechanical engineering intern at the company's Mississauga office. But, given the chance to extend her internship into a 16-month PEY Co-op, Boers sought approval from the Engineering Career Centre and embarked on an "exciting" year that included travel to the Jansen potash mine in Saskatchewan.  
Expected to be the world's largest potash producing mine once it is in operation, the mine will provide potassium-rich salt to create fertilizer for agricultural production.   
 "I was working full-time out of the Mississauga office and playing on the Varsity basketball team," she says. "Later, I had the opportunity to travel and work on site in Saskatchewan. I would travel out for 14 days, working 10-hour shifts, and then come home for seven days, back and forth for a whole summer.  
"It was hectic at times, but it was honestly an amazing experience."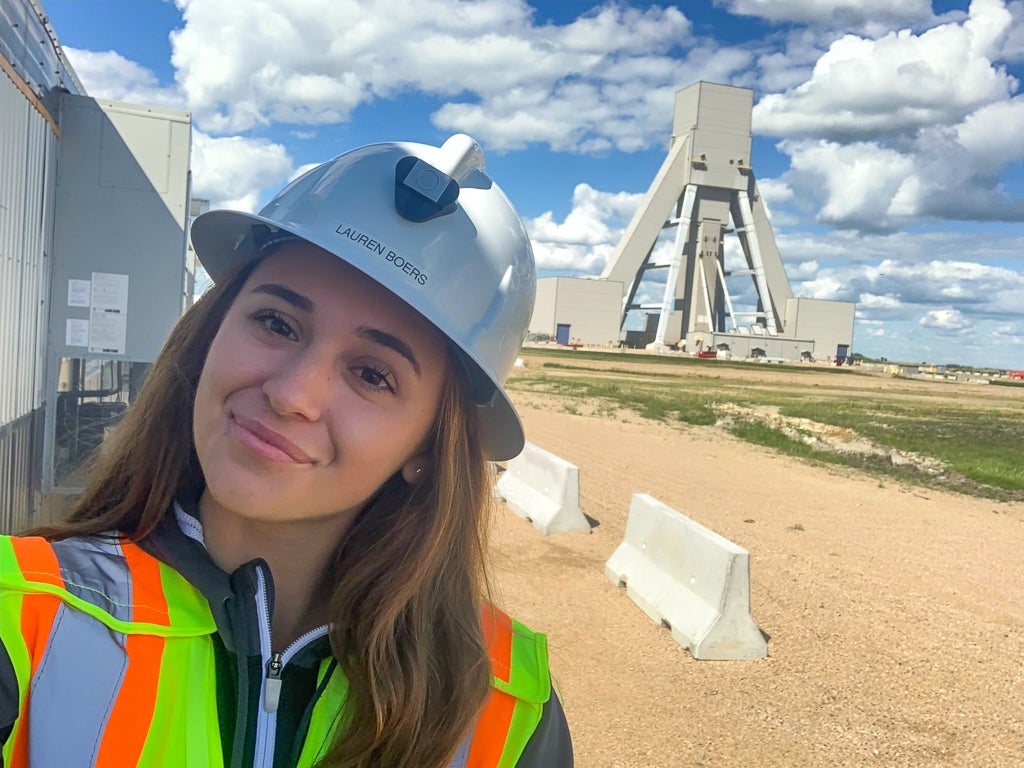 Lauren Boers travelled to a potash mine in Saskatchewan during her 16-month PEY Co-op with engineering consultancy Hatch (supplied image)
During her work term, Boers wrote technical specification documents for equipment used across the entire project. She also completed a full specification package – from start to finish, all the way through to picking a vendor – for the project's underground mining satellite fuel systems. While on site, she worked on the coordination of construction execution and technical deliverables of various scopes of work on the surface and underground.   
But a highlight from her co-op was being tasked to come up with a design alternative for one part of the potash mine, where the initial design was no longer feasible.   
"I got to create the designs and pitch it to the clients with a full presentation," she says. "And the clients ended up picking my design, which provided them with substantial cost savings."   
Boers' time at Hatch helped her discover her niche – project management – and when she graduates in June, she will be returning to the company.    
"I'm proud of myself for having the courage to try different things and realize that in the end, it was all worth it because I was able to figure out what my strengths are and what I need to work on," she says.   
"There are so many opportunities within the company that will make my career so fulfilling. Hatch has projects all around the world – I can really go down any path."   
Guerin, who accepted a full-time position at Quanta that will begin in June, also found his co-op experience to be career-affirming – especially when he had the opportunity to travel to Chicago. The client trip allowed him to close out a project that involved modelling the transmission line protection system for the Chicago-area electric utility and creating a software tool that allows the client's engineers to continue making changes to the delivered model in an automated way.   
"I started from data entry role on the project, and eventually moved into a more involved project management-like role: assigning and completing tasks, giving the client updates and asking technical questions in bi-weekly meetings," he says.   
"The people, the culture and the work at Quanta were all really great and I am very excited to go back and continue building my career in this field." 
Engineering