'Why don't I just write?': Souvankham Thammavongsa on winning the Giller and her time at U of T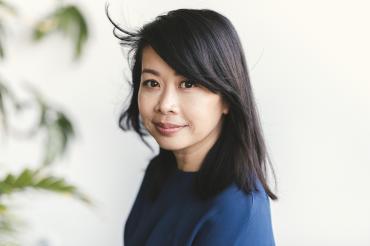 Souvankham Thammavongsa, an alumna of the University of Toronto's Faculty of Arts & Science, recently won the 2020 Scotiabank Giller Prize for her book, How To Pronounce Knife.
The book was informed by her experiences growing up in Canada, where she arrived at the age of one. Her Laotian parents brought her to Toronto from a refugee camp in Thailand.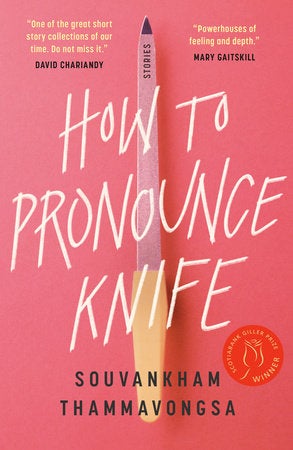 The collection of short stories is on Time magazine's list of 100 Must-Read Books of 2020 and was named one of the best books of spring 2020 by the New York Times, Salon, the Millions and Vogue.
All of which has brought new-found attention to Thammavongsa, who earned her bachelor of arts degree from U of T in 2003 as a member of New College.
While this is her first short story collection, Thammavongsa is also the author of four books of poetry, including the 2013 Trillium Book Award for Poetry winner Light. The other three books are Found, Cluster and 2004 ReLit Award-winner Small Arguments, which she wrote as an undergraduate student at U of T.
Thammavongsa's fiction has appeared in Harper's, Granta, the Atlantic, the Paris Review, Ploughshares, the Best American Nonrequired Reading, the Journey Prize Stories and the O. Henry Prize Stories.
Writer Peter Boisseau recently chatted with Thammavongsa about the Giller, her writing and time at U of T.
---
Congratulations for winning the Scotiabank Giller Prize! How does it feel?
It feels kind of strange because there's what you want, what you wish for and what you hope for – and often they don't arrive at the same time.
What does it mean for your writing to be recognized in this way?
I do notice that people outside of literature, people whose lives don't revolve around books or publishing or writing – they're paying attention. I've seen tweets from Canadians living in Tanzania about how excited they are. It's lovely seeing people say they're so proud to be Canadian in the same way that I feel proud to be Canadian.
Tell us about your writing process?
I've been doing this for 25 years. I care about the word after the word after the word. I think about it all the time.
In the forms that I work in, poetry and short fiction, there's this idea that these things don't sell. But as a writer, I'm not afraid of those market forces. All I care about is that readers who read what I write, feel what I write.
I get asked a lot, "What is the difference between a short story and a novel?" And I always say, "A short story can give you anything a novel can, but it doesn't take up your time."
Writers, when they talk about process, they're always talking about how they do it all the time, like they have to prove they're nine-to-five. But I feel it's okay not to write, to have a life. Just because you don't put pen to paper nine-to-five doesn't mean you're not a writer.
How did U of T help prepare you? Have you kept any lessons from U of T in mind as an author?
I majored in English literature because that's what I wanted to do, but I also took courses in geography, epistemology and metaphysics. I loved that about U of T; because arts and science are together, when you're an arts student, you can take some of those science classes.
It made me love literature more. Maybe in science it's good and wonderful to be able to bring dinosaurs back to life, but it's English literature that tells you maybe that's not a good idea. It's English literature that teaches you to think about humanity.
We had an anthology called 15 Canadian Poets x 2, and I just thought it was amazing that some of the people we were reading were working in the English department at U of T. Or I could walk on campus and I might run into Margaret Atwood, because she was giving a reading or something, and I just thought how young and alive Canadian literature was. That was such joy.
I went to the best school in the country, and that made me so confident. I wanted to be a writer and I thought, why don't I just write?
When you're at U of T, you have the best professors in the country and I just felt I could do so much. My first book was published when I was an undergrad there. And I am really proud to be to have been a New College student. 
What's next for you? Are you working on anything new?
I'm working on a novel. I wrote it in six weeks, a year ago. I watched a Margaret Atwood video and she said, "Just get it down and keep going." So that's what I did. Now I have a draft and I know what's wrong with it, what I have to fix. But the other thing is, now there's an expectation. I feel like readers are waiting and I've never written under that kind of attention or scrutiny.
Arts & Science