U of T Engineering team develops tool to help hospitals redeploy staff amid COVID-19 pandemic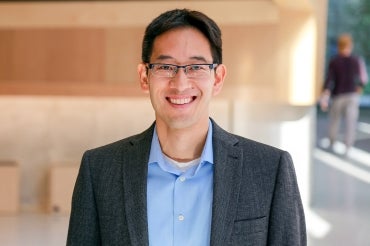 University of Toronto researchers in the Faculty of Applied Science & Engineering have designed a tool to help hospitals make the most of their resources during the COVID-19 pandemic by more efficiently matching staff to open jobs.
With experts saying Ontario has entered a peak period for COVID-19 cases, hospitals' staffing needs in the Greater Toronto Area and across the province are changing rapidly and researchers, nurses and other hospital staff are being reassigned to areas of urgent need. For example, some hospital staff are being assigned to screen vistors for symptoms of COVID-19 at building entrances. 
Enter the U of T researchers' Redeploy tool, which uses mathematical optimization techniques to help match staff profiles to available jobs. It takes into account shift hours, skills, human resources requirements and staff preferences.
"Redeploy allows for urgent needs to be met and places staff into roles fairly and equitably," says Timothy Chan, a professor in the department of mechanical and industrial engineering in the Faculty of Applied Science & Engineering. 
"For example, the tool can be tailored to only place a staff member on an overnight or weekend shift once a month and spread out those less-desirable hours amongst staff," says Chan, who is leading the project with a team of graduate students. 
"The tool processes all of the data and can complete complex matches much more quickly and, potentially, more accurately."
Leveraging the long-standing relationship between the data science program at the University Health Network (UHN) and U of T's department of mechanical and industrial engineering, Chan and his team were able to start building Redeploy at the end of March.
The team partnered with UHN and Unity Health Toronto. Pilot testing is expected to begin soon and Chan is hopeful hospitals will be able to introduce Redeploy into their reassignment processes shortly thereafter.
"As we may be faced with a second wave of COVID-19, I am hoping that this tool will be highly beneficial," says Eric Beaudoin, director, people strategy and innovation at UHN. 
"Outside of our COVID-19 response, Redeploy will allow for a quick turnaround in the future when it comes to larger redeployment of a group of staff, for example, when opening a new unit, augmenting staffing ratios or when faced with an immediate request for a group of specialized resources."
Redeploy could also play a critical role in Ontario's COVID-19 action plan for long-term care homes, which are quickly becoming one of the front lines in the fight against the virus. 
With minor modifications, Redeploy could find available health-care workers and place them in long-term care homes with urgent staffing needs.
"It's nice to know that the work you are doing will be used to mitigate some of the stress that the health system is currently feeling, and hopefully allow for better care during these times and going forward," says Frances Pogacar, a master's student in the department of mechanical and industrial engineering. 
"The best thing about Redeploy is that our team can help in a way that lends itself to our own skill set as engineers," says Craig Fernandes, a master's student in the same department. 
The tight deadlines and urgency of the situation made the project challenging, but rewarding, Fernandes adds.
"We all have a part to play in fighting this virus and I currently have the privilege of playing a small part in helping optimize health-care operations."
Engineering