Putting his dramatic skills to work: Paul Babiak, convocation head marshal (video)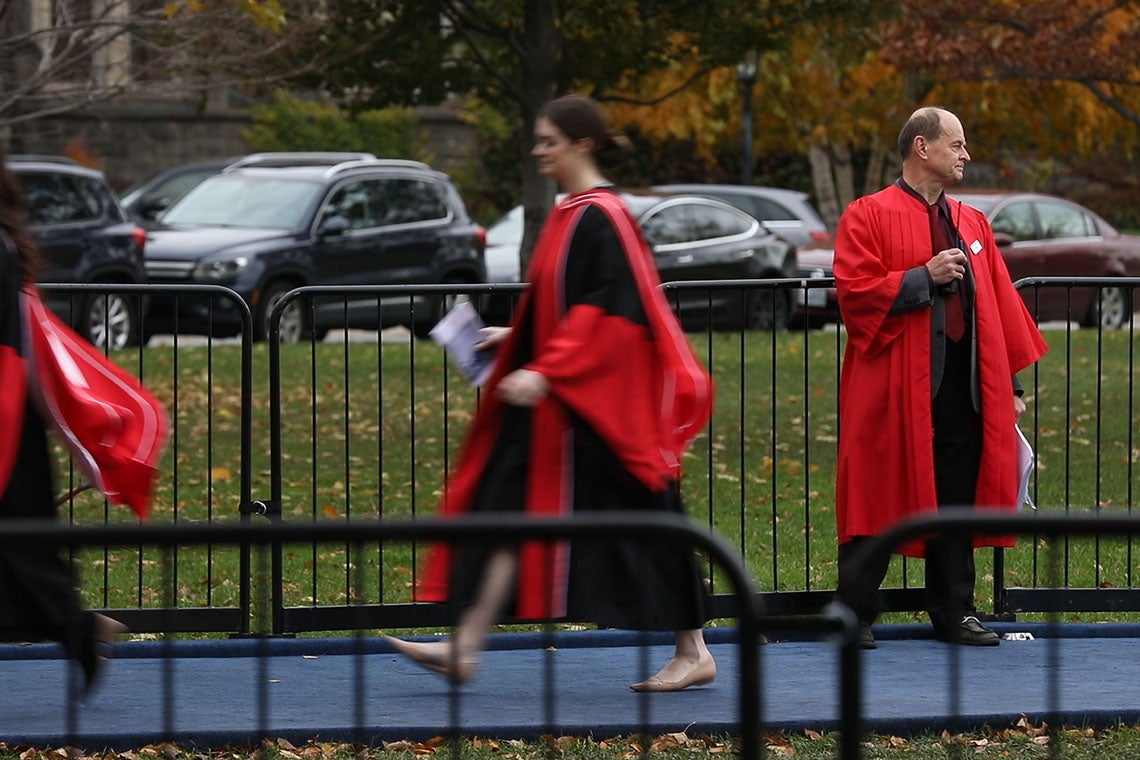 Thousands of graduating students take part in convocation ceremonies at the University of Toronto every spring and fall – and hundreds of staff and faculty work to make sure the day is memorable.
One of them is Paul Babiak, head marshal.
"I think you can have a vocation for this kind of thing," says Babiak, who has been a key figure at convocation since 2003.  
A performer by training, he teaches acting, voice, movement, and stage combat – and brings a theatrical flair to the task of guiding students through the pageantry of their big day. 
"If you do something really well and you love doing it and you know that it has a purpose," it becomes a mission, Babiak says.
"And, in a way, convocations are my mission."
UTC