U of T ranked first in Canada across all five categories in 2022 QS world university rankings by subject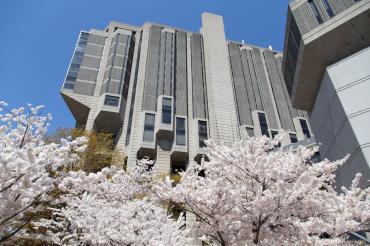 The University of Toronto ranked first in Canada across all five of the broad subject categories evaluated in the QS World University Rankings by Subject 2022 – and remained the only university in the world to rank in the top 50 for 46 specific subjects.
The 2022 subject rankings, released this week by London-based Quacquarelli Symonds, placed U of T in the top 10 globally in seven subject areas: education (4), sports-related subjects (5), anatomy and physiology (8), pharmacy and pharmacology (9), philosophy (10), medicine (10) and nursing (10).
U of T also ranked among the top 25 universities globally in 32 specific subjects – a feat matched by only six other schools: Harvard University, the University of California, Berkeley, Stanford University, the University of California, Los Angeles, the University of Oxford and the University of Cambridge.
"It is gratifying to see the University of Toronto consistently recognized for its unparalleled breadth and depth of expertise across its three campuses," said U of T President Meric Gertler.
"Only a handful of universities in the world are home to so many leaders in such a wide array of disciplines, and our scholars at U of T deserve to be very proud of our global standing."
The QS World University Rankings by Subject measures universities' performance in five broad fields – Arts & Humanities, Engineering & Technology, Life Sciences & Medicine, Natural Sciences and Social Sciences & Management – and 51 specific subjects. It is based on surveys of academics (more than 130,000 worldwide), employer feedback, research citations per paper, H-index (an author-level metric that measures productivity and impact) and "international research network" – that is, a university's ability to collaborate with other institutions to diversify the geography of its research.
Metrics are weighted differently depending on the subject, with survey-based indicators given more emphasis for arts, humanities and social sciences while citation-based indicators were more important for STEM and medicine subjects.
QS ranked 15,200 university programs at more than 1,500 universities in 161 locations around the world in the 2022 edition of its subject rankings.
Overall, U of T made gains or held its position in 26 of the 48 subjects in which it was ranked in 2022.
Among Canadian universities, U of T ranked first in a total of 34 subjects while the University of British Columbia ranked first in 11 subjects and McGill University and the University of Alberta each ranked first in two subjects.
Overall, U of T continues to be the highest-ranked Canadian university and one of the world's top-ranked public universities in the five most closely watched international rankings: U.S. News & World Report's Best Global Universities, Times Higher Education's World University Rankings, QS World University Rankings, ShanghaiRanking Consultancy's Academic Ranking of World Universities, and National Taiwan University World University Rankings.
UTC