'Thank you for your brilliant work and your remarkable dedication': President Gertler honours long-term employees at ceremony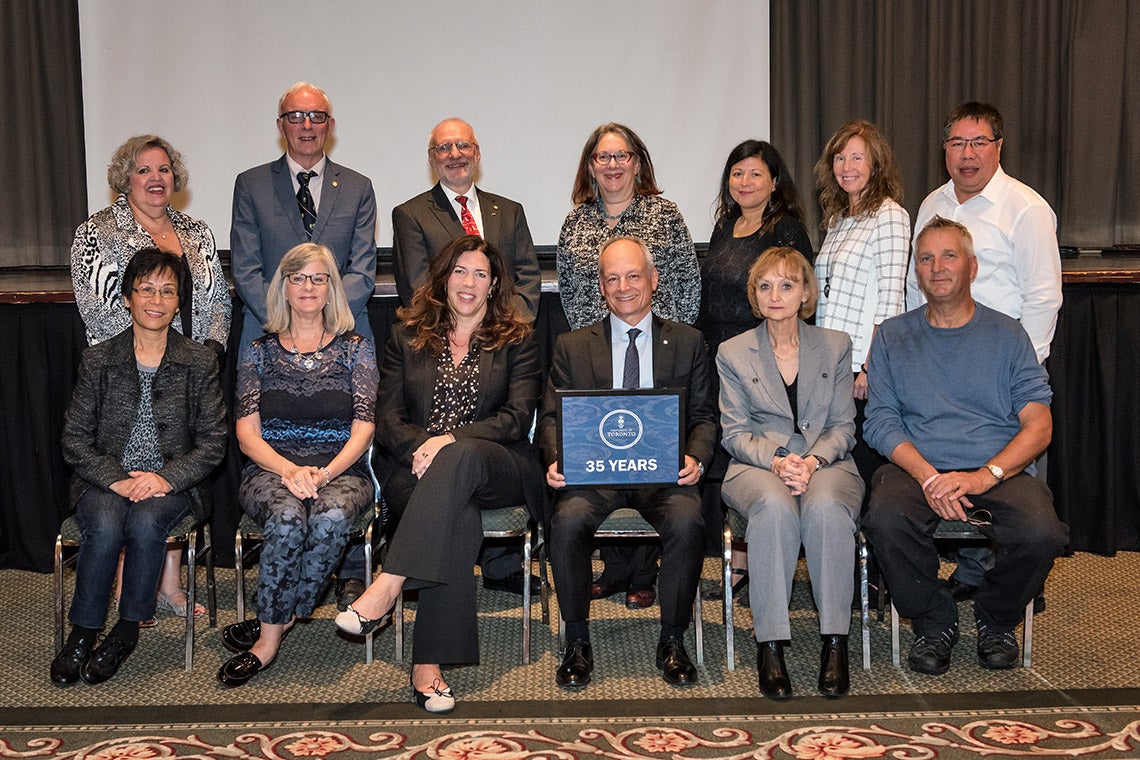 U of T President Meric Gertler with other 35-year employees of U of T. Kelly Hannah-Moffat is third from left in front row. (all photos by Lisa Sakulensky)
There is a telling reason why so many staff and faculty stay at the University of Toronto for their entire careers – the amazing range of opportunities here, U of T President Meric Gertler said Tuesday as he honoured long-service employees.
"The size and breadth and diversity of this university gives people a chance to do different things over the course of a career and take on different roles," Gertler said in an interview before the ceremony to recognize more than 200 employees with 25, 35 or 40 years of service.
"Just like the city around us, it has become more dynamic and interesting – culturally, socially and economically – and it's become harder and harder to leave over time."
Gertler spoke about his own 35-year career at U of T, which began at the department of geography in 1983. He said he arrived as a "conditional" assistant professor, and eventually got tenure. He became dean of the Faculty of Arts & Science in 2008 and president of U of T in 2013.
"I feel extremely fortunate and proud to be part of the remarkable cohort being recognized today," Gertler told the gathering.
"Above all, my message this afternoon is: Thank you for your brilliant work and your remarkable dedication to the causes of higher education and advanced research, and to the University of Toronto."
Kelly Hannah-Moffat, U of T's vice-president of human resources and equity, agreed, telling the gathering that the long-service employees represent the university's "most committed and loyal community members."  
---
Meet three of the long-service employees honoured on Tuesday:
Duc Pho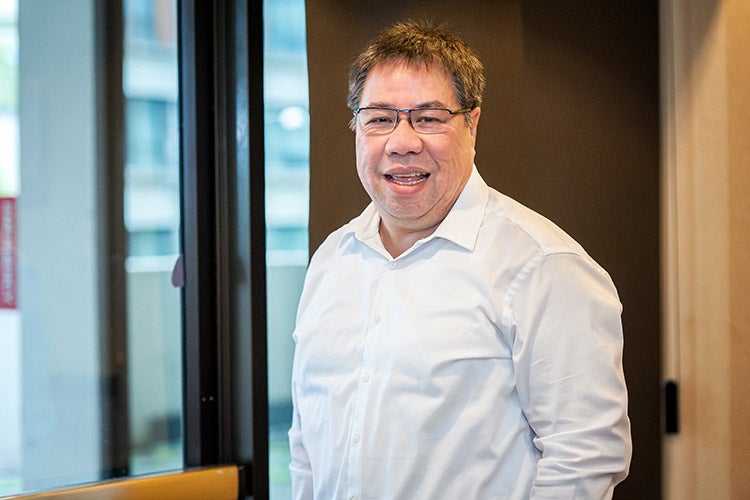 Duc Pho feels luckier than most after 35 years at U of T.
"I was one of the boat people from Vietnam," said Pho, manager of business operations and procurement for Hart House.
The "boat people" were a wave of refugees who fled their war-torn country between the late 1970s and early 1990s. For Pho and his family, their journey to Canada began on a 20-metre boat with 100 other people for a week before reaching Malaysia and spending months in a refugee camp.
"When I got here I felt so lucky," said Pho, who arrived in Canada in the early 1980s and shortly after began an entry level job at U of T.
"I started at the bottom and worked my way up," he said. "I loved the environment and the people, and it was a great place for me to learn English.
"I took some courses so I could move up, and after a few years, I knew this was the place I wanted to stay until I retire."
Both his children graduated from U of T and Pho is hopeful he will be here for a few more years before it's his time to leave.
"This opportunity U of T gave me was really life-changing."
Lucy Gaspini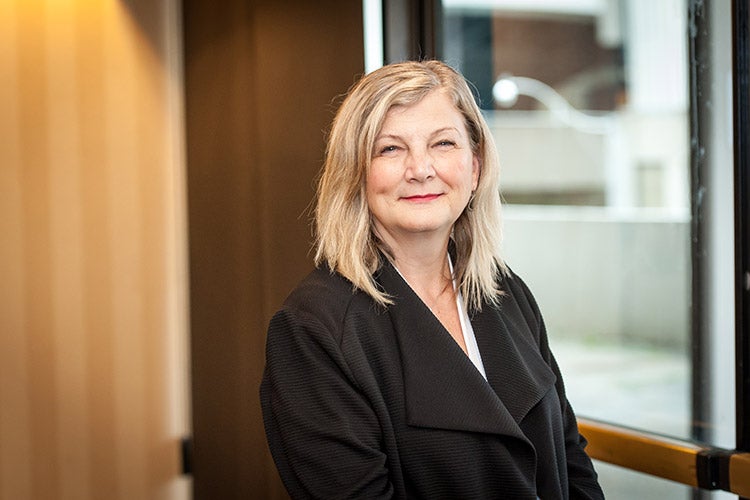 Lucy Gaspini has enjoyed a career that's taken her from the downtown Toronto campus to University of Toronto Mississauga since she joined the university 40 years ago.
Gaspini started in the fundraising department, moved over to the academic side, and since 2003 has been working in the office of the dean at U of T Mississauga.
She recently moved to a new role after being promoted to director of academic success and integrity.
"That's the beauty of the University of Toronto," Gaspini said. "It just keeps you interested and engaged and constantly wanting to do your best, and I think the university has brought that out in me."
Gaspini said she once told her husband she would stop working when they had their second child.  With three children and two grandchildren, she's still at U of T. Her youngest son works here as well. and her daughter graduated from U of T Mississauga.
"I've cultivated a lot of lifelong friendships, and the young women and men I work with are amazing. They don't make you feel like you've been here 40 years."
"Then again," she joked, "I don't always tell them."
Peggy Salmon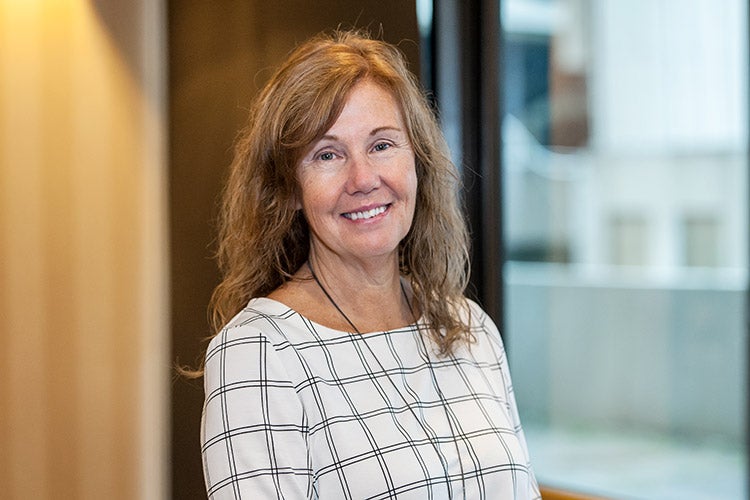 After joining U of T when she was just 22, Peggy Salmon considers it a "second home" after 35 years at the university.
"I have had two careers here. I spent 25 years in a research laboratory and now I am an administrator," said Salmon, a course administrator in the department of cell and systems biology.
"The opportunities for changing careers are vast. If you want to try something different, you will get the chance."
There are other benefits to working at the university that contribute to a great work-life balance, she said.
Salmon is an avid member of the university's network of athletic facilities. "I mean, Olympic athletes train here, so we're getting the best of the best."
And the academic atmosphere is professional without being staid, she said. "You're working with all kinds of people, from faculty to groundskeepers, and it's a very varied and diverse environment. It's also a lot of fun," she said.
"That's why so many people stay here their entire lives, because it is such a wonderful place to work."
Subscribe to the Bulletin Brief